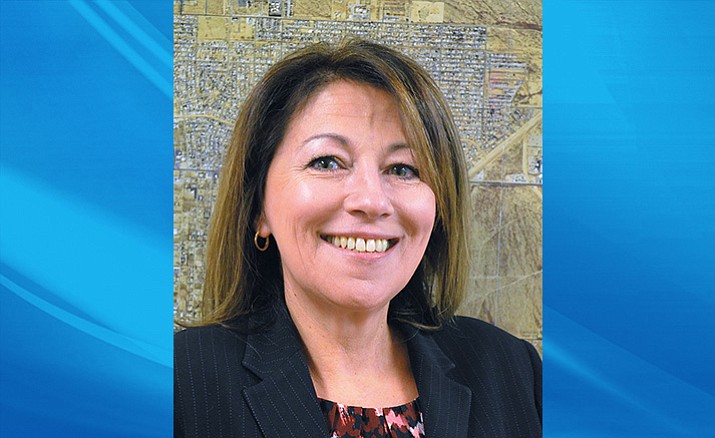 Originally Published: January 8, 2017 6 a.m.
Gates, Lines will address Conservative Republican Club Monday
KINGMAN – Newly elected Mayor Monica Gates will be the featured speaker at the Conservative Republican Club of Kingman monthly luncheon at 11:15 a.m. Monday at the Dambar Steakhouse, 1961 Andy Devine Ave.
Gates will brief club members on her plans for the next couple of years, including the Kingman Airport Authority, Kingman Crossing and other issues facing city officials. There will be a question-answer period following her talk.
Jonathan Lines, candidate for Arizona GOP chairman from Yuma, will also speak at the meeting. He's been chairman of the Yuma GOP for eight years, and is running to replace Robert Graham.
"I do want to let everyone know that CRCK will be even bigger and better in the New Year, and I hope we can become a real force for conservatism in our area," club president Larry Schiff said.
Cost of the meeting is $3, with lunch optional. No reservations are necessary, and the public is invited.
Lingenfelter, Wayt join mayor at Forum Wednesday
KINGMAN – Mayor Monica Gates and Councilmen Travis Lingenfelter and David Wyatt will be guest speakers when the Mohave Republican Club meets at 5:30 p.m. Wednesday at Golden Corral restaurant, 3580 Stockton Hill Road.
They will discuss the plans that they would like to see implemented during their respective term on the Kingman City Council.
Topics of discussion will include road repair and improvements, paving roads that have remained dirt for too long; weeds and litter; sewer extensions; sales and property taxes; tourism; and economic development with a focus on the Kingman Airport Authority.
There will be an opportunity for those in attendance to ask questions of the mayor and councilmen after their talk.
Cost of the meeting is $2, and special early-bird pricing on the buffet is offered prior to 4 p.m.
For reservations, call Rita Basinger at 928-692-4771.
More like this story