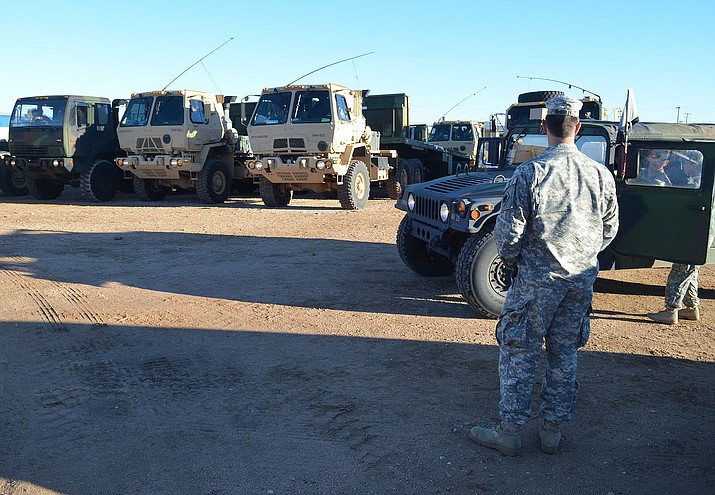 Photo by Aaron Ricca.
Originally Published: January 19, 2017 6 a.m.
KINGMAN – The Oklahoma Army National Guard's 45th Infantry Brigade Combat Team passed through town as part of a training mission Tuesday afternoon through Wednesday morning. They arrived in town Tuesday night and used a dirt lot next to Martin Swanty Chrysler Jeep Dodge dealership as a motor pool while the soldiers stayed the night in local motels.
Motorists passing by on Route 66 may have noticed the vehicles.
Military operational security measures prevent disclosure of the number of soldiers, vehicles and their destination.