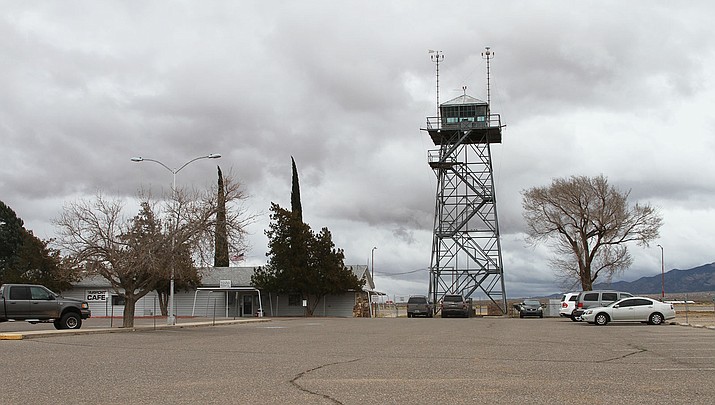 Photo by JC Amberlyn.

Originally Published: January 26, 2017 6:03 a.m.
KINGMAN – The Kingman Airport Authority Board of Directors voted unanimously Wednesday to begin dialogue with the Kingman City Council on a proposed workshop.
KAA President Krystal Burge has been working with Mayor Monica Gates for more than a month in an effort to bring the two entities together to find a way to make better use of airport assets.

"This is just a first step and its first step we're very excited about," Burge said.

Burge said facilitator Bill Pupo, former Chino Valley town manager, will be in Kingman Feb. 13-15 to interview individual KAA board members, committee members and airport tenants who want to voice their concerns about the airport and city relationship. Pupo will also interview city council members. The location is expected to be the Hampton Inn on 1791 Sycamore Ave.
The interviews are solely for KAA and city council individuals and not open to the public. Burge said this is one of many steps in building a new relationship between the city and the airport. Burge said Pupo will provide a final report at an undetermined time.
"Today we approved a continuation with the facilitator and his process," Burge said. "I want to make sure we have an open dialog and communicate what we as KAA can do."
Both the mayor and Burge are working respectively with Pupo on concerns of both parties.
"We're working together to build the interview calendar," Burge said. "I want us to move forward and build a better community."