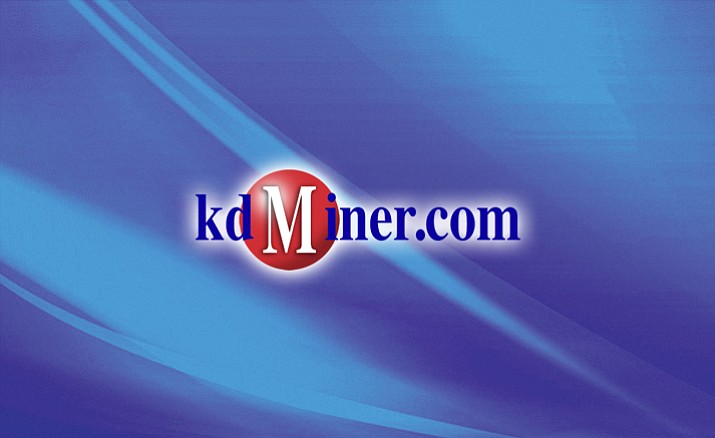 Originally Published: January 29, 2017 6 a.m.
KINGMAN – Kingman High School girls soccer coach Dave Kopecky had one goal on his mind Wednesday night: to send his seniors – Jenessa Anastacio, Erika Anaya, Desiree Lammers, and Delon Pease – out with a victory. These seniors did not have the year they hoped for, and Kopecky felt the best way to remedy that was to help them end their careers with a victory in front of family and friends at home.
"This senior class is hardworking, good, solid kids," Kopecky said. "They do what you ask them to do. It is a shame we couldn't get more wins for them. These are the kind of kids you want to have on your team."

Wickenburg's Jennifer Smith had other ideas as she scored the game's first goal with 26 minutes remaining in the first half on a kick that beat Kingman's goalie's outstretched hands to the right corner of the net.
The game was an up and down affair for the rest of the first half until the Lady Bulldogs' Lily Garcia scored on a penalty kick with three minutes remaining. The goal seemed to give life to her team and lift their spirits and provide momentum for the second half.
Kingman's Alea Cedillo scored the game-winning kick with 26 minutes remaining in the game. Both teams ran up and down the field with several attempts on goal, but no serious threats to score. The win is the second time the Lady Bulldogs have defeated the Wranglers this season, as they defeated them at Wickenburg High School on Jan.13, 3-0.
"Cedillo has had a rough year with that broken arm. She's missed a lot of games," Kopecky said. "For her to come back and score is great for her and great for everybody."
Kingman (2-12-1, 2-4 3A West Region) ended their season on Thursday at Yuma Catholic, losing 8-0.