Letter: Trump is here to bring change
Originally Published: July 26, 2017 5:55 a.m.
I wonder how many senators and politicians haven't paid their fair share. Apparently, you are narrow-minded about how our politics are. All these laws and loopholes have been created by them and used by them.
Your refusal to see that tells me how naive and prejudice you are about a man who is trying to fix it. The solution is not easy, and people who wanted change are now fighting it.
He's not taking the pay that others are. He's trying to fix Obamacare.
Did you know that you're being forced to have insurance and if you don't get it you are penalized and forced to pay when you do your taxes? Those who don't do taxes don't care, and the rest of us who do pay for you. How fair is that?
We need change. Why are you fighting it? It seems trivial to expect "the man," as you call him, to pay when others don't.
Take a look around you. Change is coming, like it or not.
Sally Morisset - Golden Valley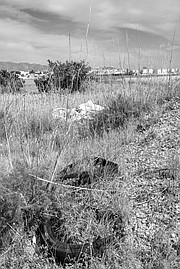 More like this story
SUBMIT FEEDBACK
Click Below to:
This Week's Circulars
To view money-saving ads
For as little as $3.49*