Mohave County, we have a problem, a budget problem
Sylvia Cole - Fort Mohave
Originally Published: July 26, 2017 5:55 a.m.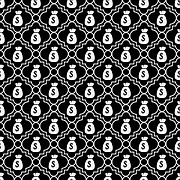 Mohave County has a problem … a budget problem for fiscal year 2017-2018.
It also appears that there is a stubborn streak running through the Board of Supervisors.
There are three important issues that need to be addressed and funded:
• Hall Lawsuit $1.2million
The Hall lawsuit concerns pensions owed to retired law enforcement officers and retired elected officials, per Arizona state law. Per the Hall lawsuuit, we owe this money.
• Sheriff Department $1.5 million
The Sheriff's Department is to protect citizens as well as handle law enforcement. When we call 911, the county supervisors will not show up at our doors or go out of their way to protect or help any of us. We need a good, strong, well-funded sheriff's department.
• Projected budget shortfall $1.6 million
This amount is projected only. I have no details on this item, just the amount of extra money needed to see Mohave County through to August and September 2018.
• Total money needed to fund above: $4.3 million
The County Supervisors are not in agreement on how to handle this fiasco.
Here's what they are working with:
Raise property taxes: that takes three of the five supervisors to vote "Yes." (Scary)
Create a sales tax: All five must agree and vote "Yes." (Difficult)
Take out a loan to cover these costs … with an interest rate of 7.25 percent. What?
How stupid is that.
But there is another option.
There is money readily available that is already in county coffers, funds or "buckets."
It's just sitting there with labels on these funds or buckets, waiting for a "just-in-case" scenario.
The money in limbo is to the tune of approximately $80 million.
It's a repository or "war chest."
This money belongs to the people of Mohave County, not the supervisors, the treasurer, or the County Administrator. Just because the county collected money from the residents in the form of taxes, it does not mean that the money belongs to the county. It does not.
Supervisor Hildy Angius held a meeting last week and presented this workable inexpensive option that would not only meet the needs noted above, but would make sure there is money ready for a "just-in-case" episode.
• General Fund Contingency Use: take $1 million, leaves $1million.
• Health Insurance Trust Holiday Use: take $1 million, leaves $8.5 to $8.8 million.
• Motorpool Fleet Vehicles Use: take $1 million, leaves $3 million (4 years).
• Total money available from unused coffers / "buckets": $3 million.
Also, the County Administrator stated that money taken from these areas would not have a negative effect on these departments: Economic Development – $600,000; Janitorial Services – $100,000; Environmental Health – $200,000; Landfill Administration – $500,000.
• Total available from above departments: $1.4 – $1.9 million.
There is also available a "one time" use from restricted funds per the Arizona state legislature that includes the Library Building Fund which has $800,000, and the Landfill Post Closure Fund's $1 million.
• Total available: $1.8million.
• Total funds available: $6.2 - $6.7 million.
OK, Supervisors. Let's do it.
More like this story
SUBMIT FEEDBACK
Click Below to:
This Week's Circulars
To view money-saving ads
For as little as $3.49*