Letter: Trump agenda is pro-American
Originally Published: June 1, 2017 5:55 a.m.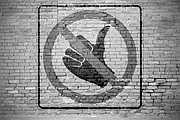 Overall, Trump's agenda is genuinely pro-America and not anti-America. There was no mass media hue and cry against Trump before he ran for and became president. He was acceptable as long as he remained a TV entertainment personality.
It is his pro-American agenda that the leftist mediacrats hate. I guarantee you that if Trump were a "liberal" Democrat with the regular agenda of building fascist-socialism, nothing would be said about his personality, sexual comments or even his hair.
It is the agenda they are against because it upsets their applecart. Distracting Trump and the Republicans from implementing the Trump agenda with all the investigations based on made-up charges is part of the attempt to stop the agenda as much as they can.
And it is basically media driven.
Sam Wells
More like this story
SUBMIT FEEDBACK
Click Below to:
This Week's Circulars
To view money-saving ads
For as little as $3.49*