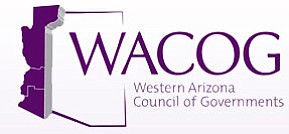 Originally Published: March 21, 2017 5:55 a.m.
The Western Arizona Council of Governments is holding a traffic safety meeting at 5:30 p.m. Tuesday in the Turquoise Room at Mohave County Public Works, 3715 Sunshine Drive.
The project team from the Strategic Transportation Safety Plan will be discussing traffic safety visions and goals, including safety performance findings from the most heavily traveled roads in Mohave County, driver behaviors and crash data.
WACOG is looking for input from local officials and stakeholders in the traffic transportation plan.
Help improve traffic safety in the community by pinpointing worrisome areas and unsafe travel behaviors you have witnessed on the roads.
WACOG invites citizens to take the traffic safety survey at https://www.surveymonkey.com/r/WACOG-Safety.