Kingman City Council to address hiccup in reviewing KAA lease when it meets tonight
Originally Published: May 2, 2017 5:55 a.m.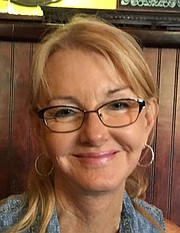 KINGMAN – The City Council will decide what to do about the special consultant that was hired to review the lease of the Kingman Airport Authority when it meets at 5:30 p.m. tonight at Council Chambers, 310 N. Fourth St.
The city selected John Meyer as the airport property specialist to look into the airport authority's lease terms, FAA grant assurances, rules and regulations, stipulating that he would be the only point of contact.
Meyer has since suffered a medical emergency that will prevent him from traveling or performing his consulting work for an indefinite period of time.
Staff is requesting direction on whether to continue to pursue this realty group for the project, go in a different direction or postpone further action.
Other items on the council's agenda:
• Councilmember Travis Lingenfelter has requested discussion with the City Manager regarding composition of screening panels for the new city position of economic development director.
• Request from applicant Doug Angle and property owner Donna White for approval of a preliminary plat for Pasadena Estates along Louise Avenue, west of Sage Street and south of Pasadena Avenue, proposed for 30 residential lots on 35 acres.
• City Council will re-adopt and sign the Common Council Code of Ethics and Core Values for 2107-18. This is a housekeeping measure that was postponed earlier this year after Councilman Mark Abrams resigned.
• Discussion and possible action concerning city of Kingman joining with Expect More Arizona as a partner to achieve optimum academic standards.
• Staff recommends appointment of Terry Shores to the Planning and Zoning Commission. The appointment of Vickie Kress to the city of Kingman Common Council created a vacancy on the commission. Commission members reviewed five applicants and voted 6-0 to recommend Shores.
Those wishing to address the council during the call to the public should fill out request forms in advance. Comments are restricted to items not on the regular agenda, except the consent agenda, and are limited to three minutes.
More like this story
SUBMIT FEEDBACK
Click Below to:
This Week's Circulars
To view money-saving ads
For as little as $3.49*