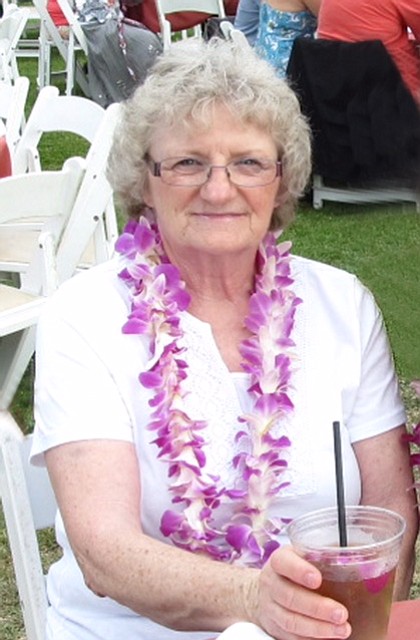 Originally Published: May 26, 2017 5:56 a.m.
Sharon L. Dusho 73, passed away in her home in Kingman Arizona on May 20, 2017, surrounded by family and friends.
She was born in Oak Park, Illinois on September 16, 1943, to Amy and Eleanor Benjamin.
She is preceded in death by her husband, Alan Dusho, her parents, her brother, Ron Benjamin, and sister, Donna Martin.
She is survived by her sister, Amy Broxton, of Indiana, her four daughters and son-in-law, Becky Forbes of Lebanon, Oregon, Brenda Odom of Conway, Arkansas, Kelli Dusho, and Krista and Brian Powell of Kingman, grandchildren, Kenny, Brittanie, Sydney, Brooklyn Forbes of Oregon, Peter and Samuel Odom of Arkansas, Rayna Dusho, Joseph, Hallie, Olivia and Dawson Powell of Kingman, three great-grandsons, Caleb, Stanley, and Alan. She is also survived by many nieces, nephews, and friends, including her best friend Carol Quackenbush, and her puppy, Izzy.
She is a longtime resident of Kingman and was once the proud owner of the Roll-A-Rena and D&D Auto Body. She recently retired from a 17-year career with Mohave County.
Sharon lived life to the fullest and touched the lives of all those she came in contact with. Her children and grandchildren meant the world to her and spent most of her spare time with them. She loved gardening, butterflies, fishing, and traveling.
Her memorial service will be held at 5 p.m. Monday, May 29, 2017, at Kingman Christian Church, 2830 Gordon Dr. Kingman, Arizona.
More like this story