City of Kingman vs. Kingman Airport Authority: Attorneys hired in contract, performance dispute
Originally Published: October 9, 2017 6 a.m.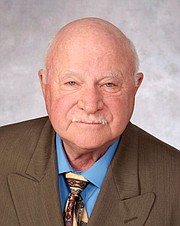 The legal battle is forming between the City of Kingman and Kingman Airport Authority as both sides hired outside attorneys to review the authority's contract and determine if the city can take control of what some citizens have called its crown jewel.
City Council unanimously voted to hire Daryl Williams, an expert in aviation law, following an executive session Tuesday.
Williams, of the Phoenix law firm Baird Williams and Greer, was recommended by City Attorney Carl Cooper at a Sept. 27 special meeting of the Council to hear from the Airport Users Association.
Williams represented Yuma County Airport in a case that went to the Supreme Court, and had already visited Kingman Airport and conducted preliminary research on his own, Cooper noted.
Williams will be retained subject to approval of the proposed scope of work and contract approval by Council. He's being compensated at a discounted rate of $400 an hour, compared with his going rate of $650 an hour, with no retainer fee, Mayor Monica Gates said.
Councilman David Wayt said he made phone calls to several law firms on the city's list, and Williams "stuck out more than the others."
The attorney has worked more than 100 jury trials involving commercial litigation.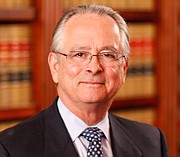 He's an active, licensed pilot with multi-engine and instrument ratings, and has more than 3,000 hours of flight time, according to his company profile. He represented pilots and airline operators charged with federal air regulations, Federal Aviation Administration certificate actions and National Transportation Board appeals.
Some of his largest commercial cases include breach of contract and real estate-related cases involving airports and operators at airports, where his aviation experience gives him an advantage, his profile said.
KAA is represented by Jeff Goldberg, and has also retained Andrew Federhar of Phoenix law firm Spencer Fane.
Federhar is a litigator focusing on complex litigation involving real estate, pharmaceuticals, government, telecommunications, procurement and insurance bad faith, according to his biography.
An active member of Arizona's legal community, he served as chair of the lawyer delegates to the 9th Circuit Judicial Conference, and served on committee that established Arizona's commercial court rules.
Kingman Airport Users have been pushing for a management change at the airport for years, pointing to deficiencies in maintenance and a general lack of concern about airport tenants.
Several tenants left the airport because they couldn't communicate with Executive Director Dave French and Economic Developer Bob Riley, and other companies have shown interest in coming to the airport, but backed out after meeting with them, said Tim Gerlach, president of the local chapter of the Experimental Aircraft Association.
"In each case, they did not feel wanted or could not come to agreement," Gerlach said at the special Council meeting.
Sheble Aviation, a flight training school, moved out of Kingman because the company couldn't get gate access, a missed opportunity to retain a growing business that was adding jobs, Gerlach said.
Aero-Flite, a tanker fleet supporting the U.S. Forest Service, took its 50 employees and $6 million payroll to Spokane, Washington, after disputes arose regarding the closing of a taxiway.
Straube's Aircraft Services had given 30-day notice to vacate its building because of structural problems, and would have left had it not been for the airport users association that found a solution, not airport management, Gerlach said.
And Kingman Airline Services, the largest source of airport revenue from the storage of aircraft, signed a petition last year seeking removal of KAA management.
French announced in September that he would be retiring at the end of January after 11 years as executive director. He said he wants to spend more time with his grandchildren.
Councilman Travis Lingenfelter said hiring the lawyer comes after 10 months of trying to work with KAA at public workshops, the last of which was canceled by Goldeberg.
"Mr. French is retiring, and the time has come for the City to part ways with the KAA and operate the assets under the city," Lingenfelter said.
"It's the only way to guarantee that 100 percent of the land sale proceeds and other revenues are reinvested into the citizens' assets."
Lingenfelter said he was disappointed that KAA would hired an attorney to fight the airport users and industrial park tenants and the citizens of Kingman with money that should instead by invested in the airport.
"Why wouldn't a group of volunteers (airport governing board) just give management duties back in compliance with the desire of the airport and industrial park businesses and the citizens of Kingman? What's in it for them?" Lingenfelter asked.
French noted the city hired its attorney before KAA.
"We weren't looking for a fight," he said. "The City needs to find $82 million for interchanges and $60 million infrastructure, and they are spending money to run the airport. Who's running the city?"
More like this story
SUBMIT FEEDBACK
Click Below to: