Does your school meet the grade?
State issues report cards on local schools. KAOL test scores creep up; KUSD stays steady

Originally Published: October 23, 2017 6 a.m.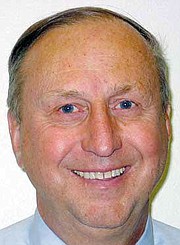 Kingman Academy of Learning had two of its three schools drop a letter grade since the last time the Arizona State Board of Education issued them in 2014, and Kingman Unified School District had seven of nine drop a mark.
The new letter grades established by the state board integrates proficiency and growth in language arts and math, graduation rates, and college-to-career readiness programs.
AzMerit test scores are but a part of what makes up a school's grade, but the scores do give some insight to what is happening in the education sector.
"AzMerit is important, but it is only a snapshot of one day," KUSD Superintendent Roger Jacks said. "It doesn't define a school."
A year ago, KUSD saw 28 percent of its students pass both the language arts and math exams. That percentage remained the same for each exam taken this past spring.
"I'm disappointed," Jacks said. "The reason I say this is that under the AIMS system, we had A, B, and C schools. AzMerit has shown us we have not made the adjustments to the new assessments."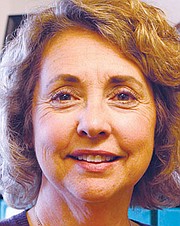 KAOL had slight upticks in the percentage of students passing the exams. KAOL went from 49 percent to 50 percent passing language arts, and it went from 51 percent to 53 percent of its students passing math.
"I'm happy we're significantly ahead of the state, but I'm not happy with how many of our kids failed," KAOL executive director Susan Chan said. "We always have room for improvement, and this brings to light where we need to improve."
The state of Arizona has 39 percent passing language arts and 40 percent passing math. By flipping those numbers and looking at how many students failed shows the difficulties the state and school districts are having educating the children.
The state has 61 percent failing language arts and 60 percent failing math. KUSD has 72 percent failing both exams, and KAOL has 50 percent failing language arts and 47 percent failing math.
"Arizona has systematic problems," Chan said. "The state really needs to look at teacher salary comparisons."
Data provided by Arizona Education Association President Joe Thomas shows Arizona elementary school teacher salaries rank 50th in the country, and high school teacher salaries are 48th.
Despite that shortcoming and the state also holding back funds from schools throughout the last decade, both KAOL and KUSD promise to move forward and improve its test scores.
"You take practices you have and find ways to improve the good practices," Chan said about KAOL's efforts. "You do that by making sure the standards are taught to the level of what is expected so students can meet complex problems with enough knowledge to do that. We use the expertise of our teaching staff to get results."
KUSD assistant superintendent Jeri Wolsey has incorporated a new program to go along with the Study Island program the district has been using.
"Exact Path assesses where you are right now," Wolsey said. "A fourth-grader can be ready for eighth grade, and this will show us that. It shows the holes in the information the students are missing. We have great people doing great things. We have shining stars."
Related Stories
More like this story
SUBMIT FEEDBACK
Click Below to: