Prep Volleyball: Lady Vols defeat Lady Tigers, 3-0

Originally Published: September 1, 2017 4:08 p.m.
KINGMAN – The Lee Williams and Kingman Academy high school volleyball teams battled back and forth in front of a capacity crowd Thursday night at LWHS, but when the dust settled it was the Lady Vols who came out on top with a 3-0 sweep, (25-16, 25-20, 25-20).
Photo Gallery
Kingman Academy at Lee Williams - August 31, 2017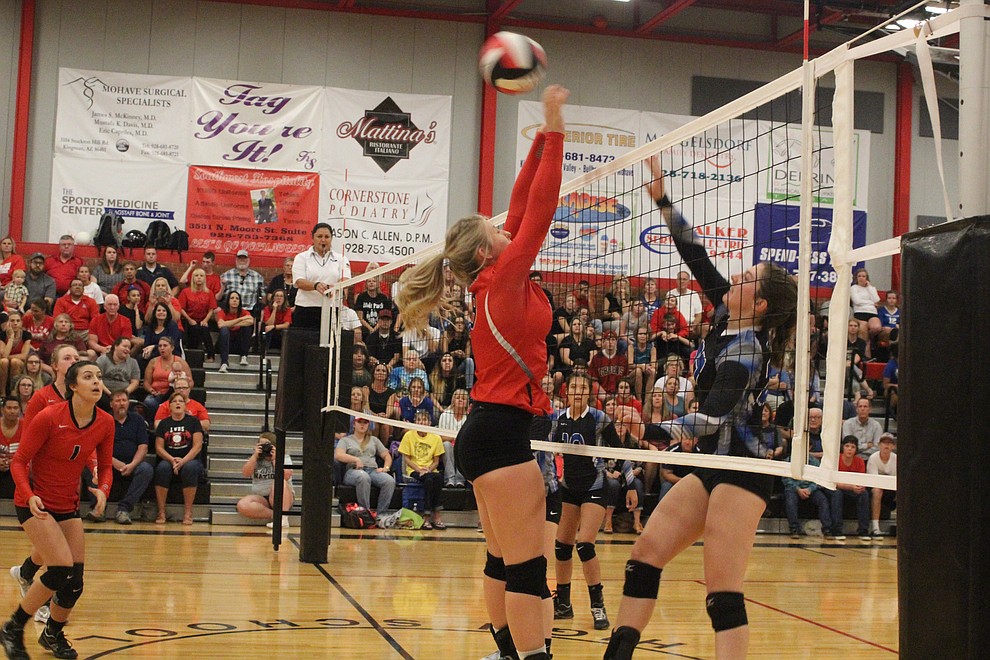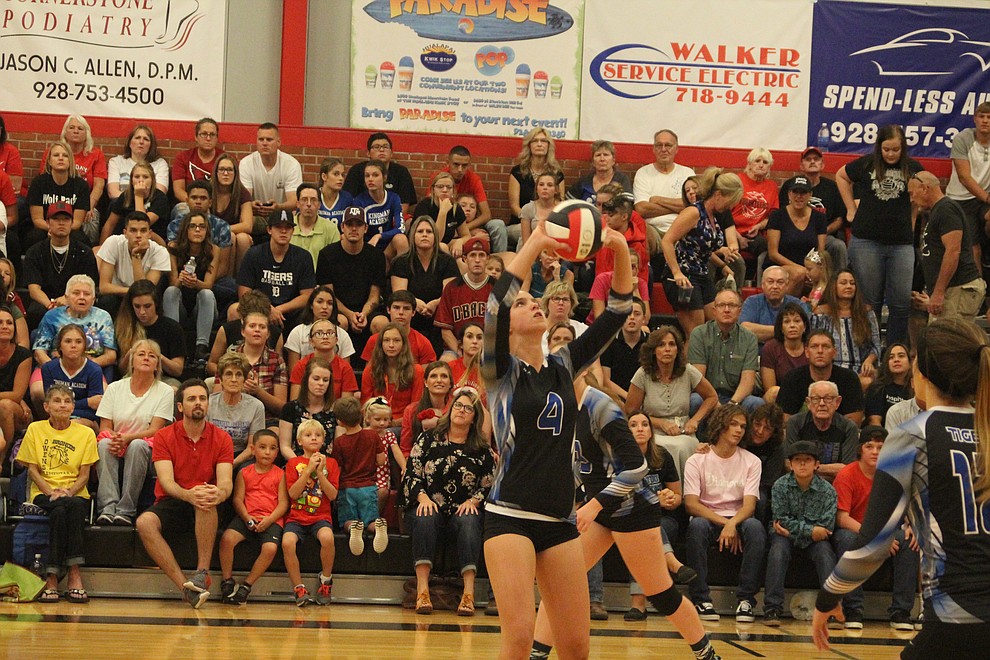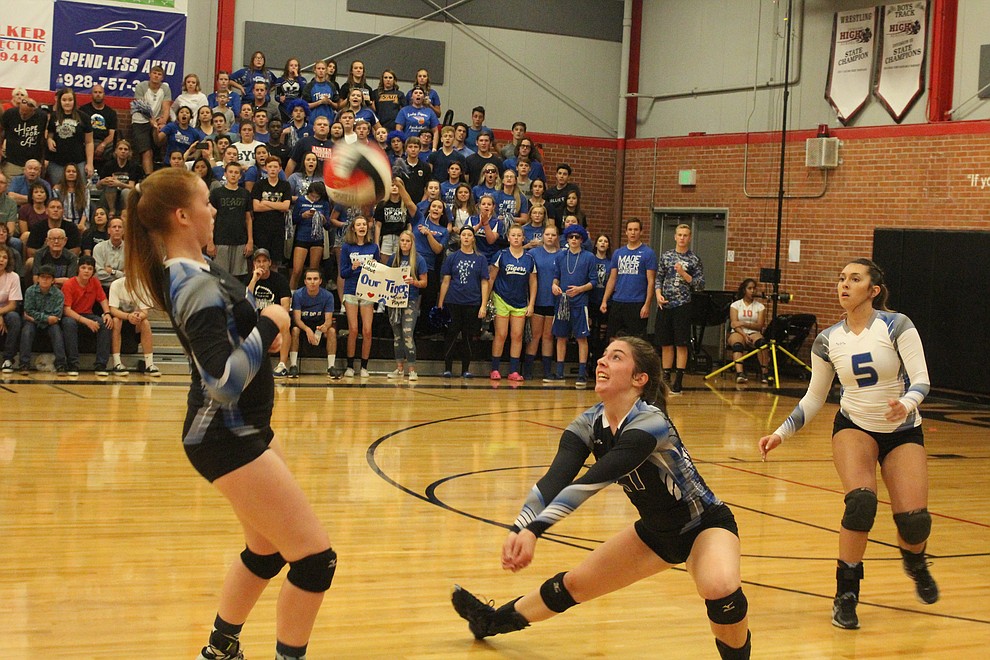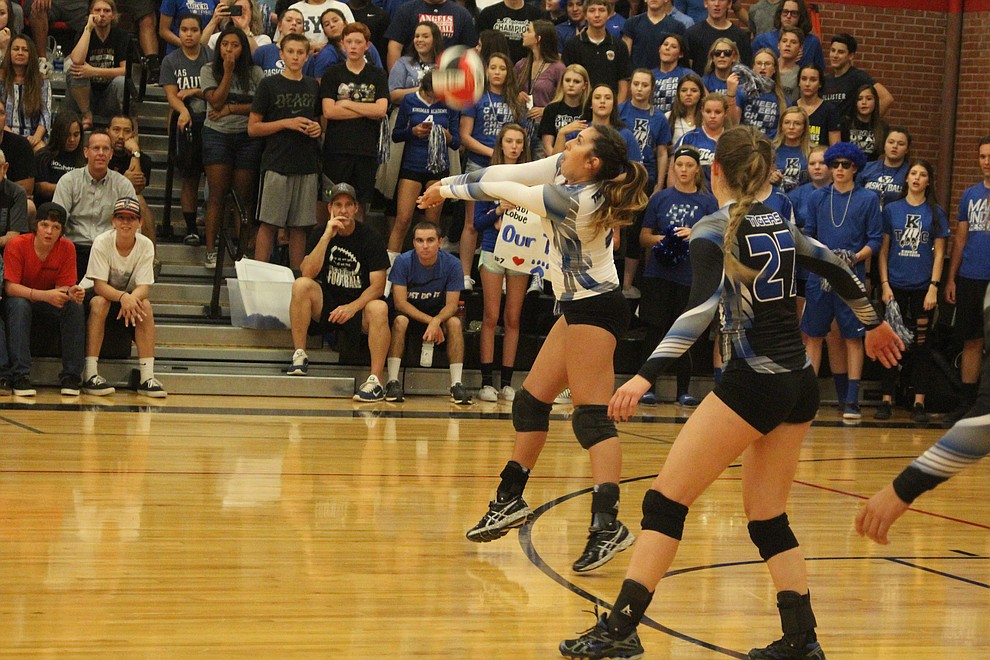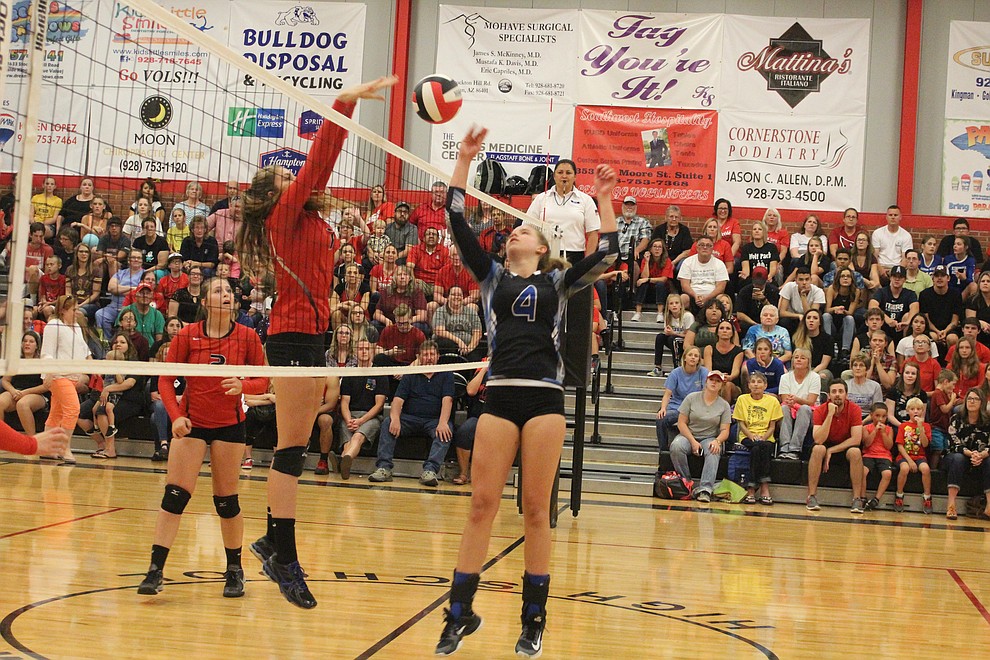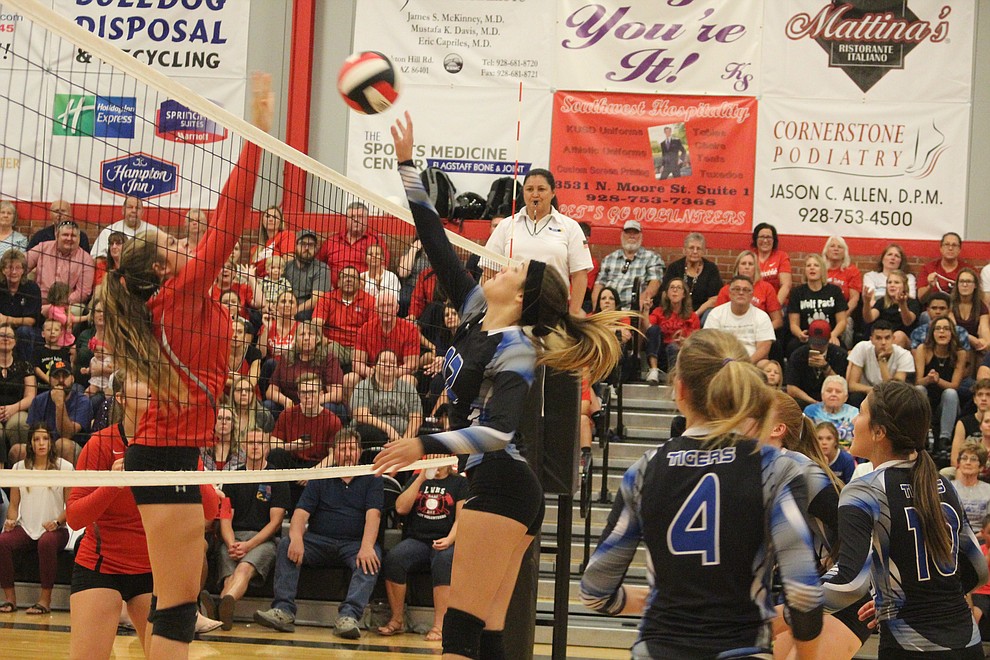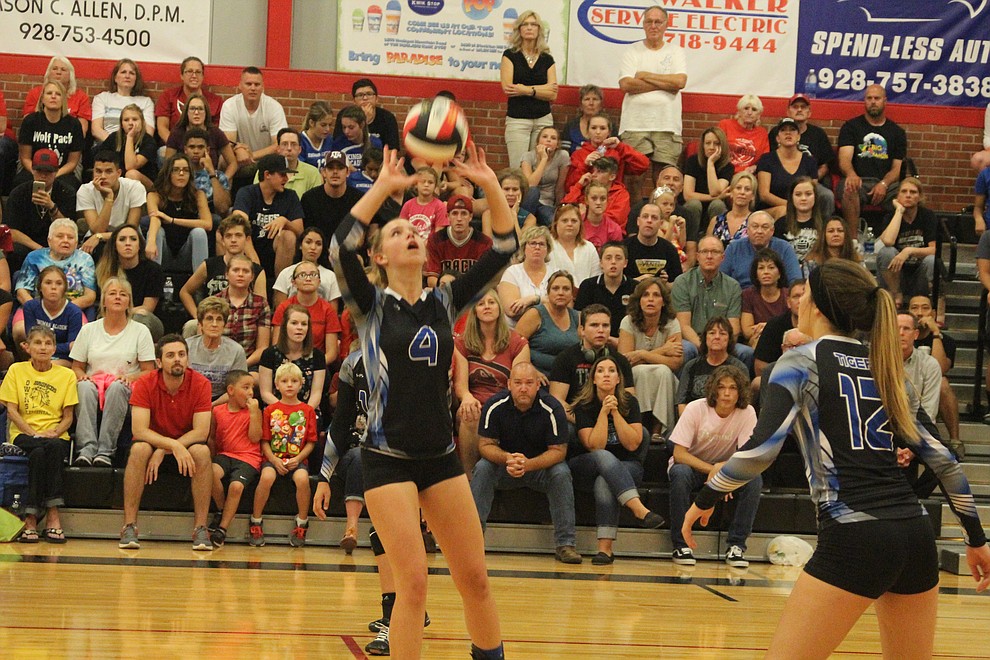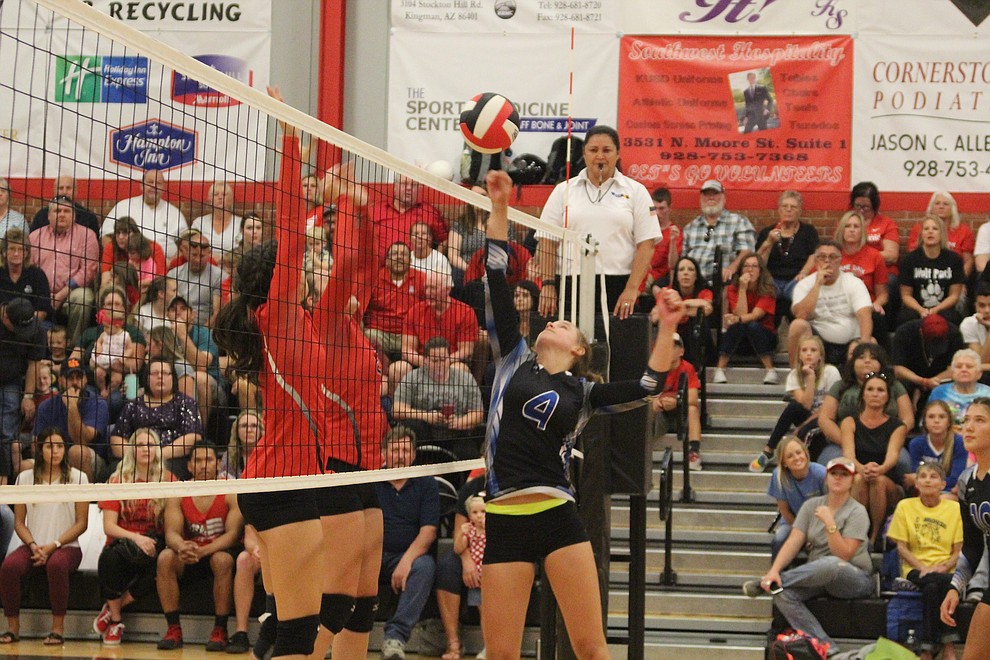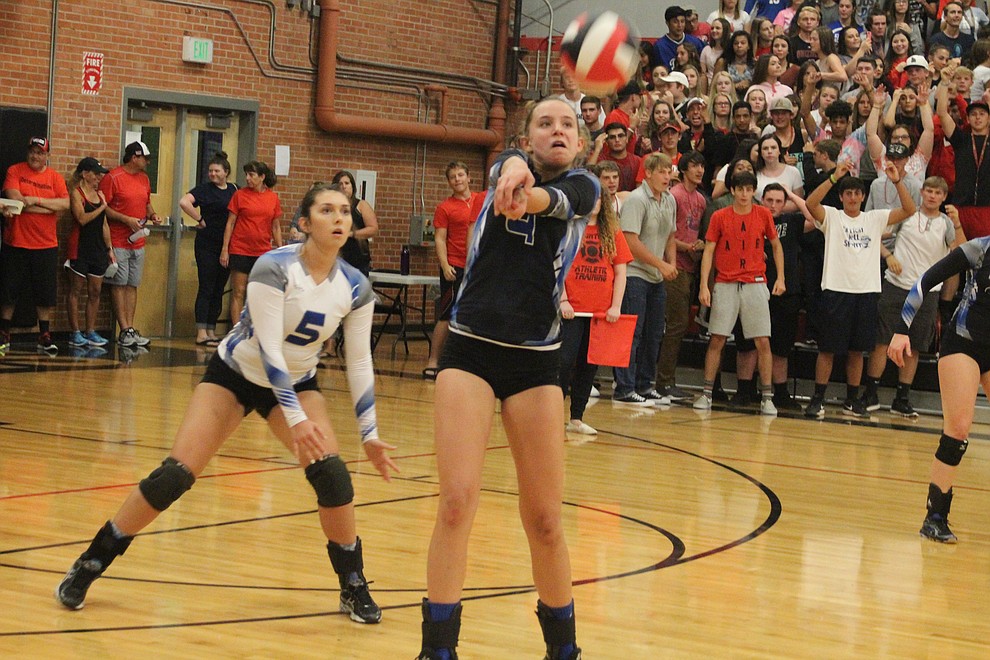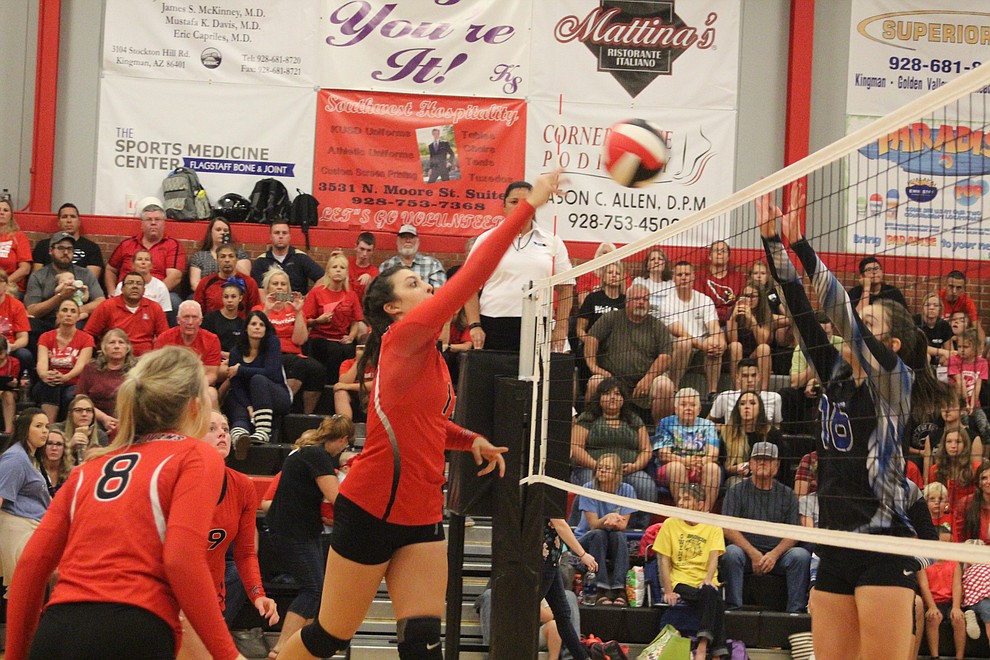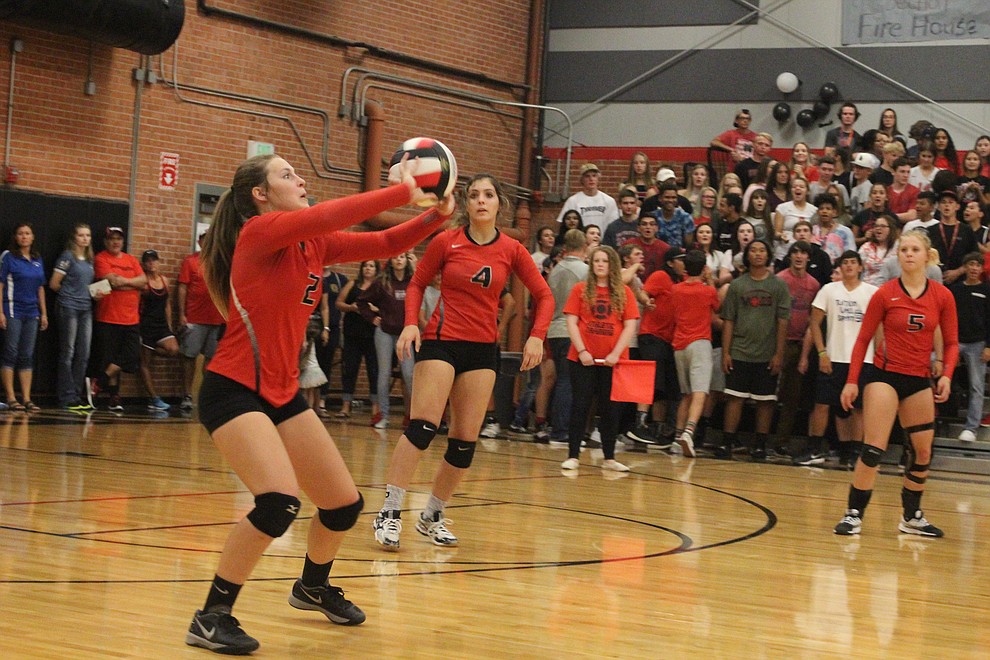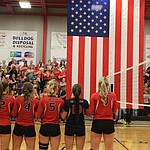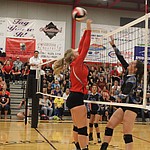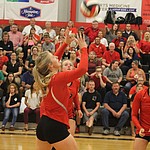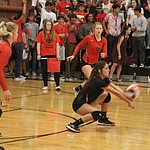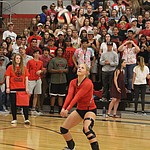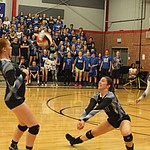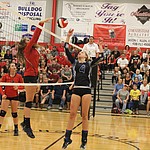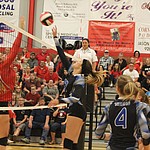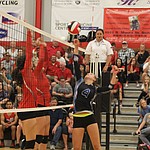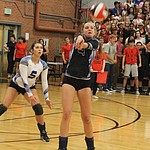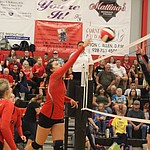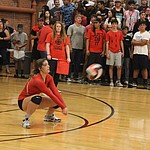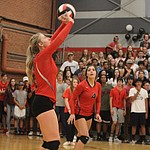 "They definitely gave us a run for our money, but we actually pulled together really well tonight," Lady Vol Sadie Snay said. "We worked really well as a team and I'm just really proud of us. It was a good game."
The Lady Tigers (1-1) continued to find ways to inch back into the match despite Lee Williams (2-0) taking comfortable leads. Kingman Academy's determination wasn't overlooked, as head coach Bill McCord was pleased with the team's effort.
"Every time we battled back," he said. "I'm very impressed with that. Moving forward, we know we can stay positive. This is a very good team and I think we're only going to get better."
It was just the Lady Vols' night as they jumped out to an early 5-1 lead in the first set, forcing McCord to call a timeout. The Lady Tigers did claw their way back to tie it twice down the stretch. But Lee Williams made sure the Academy only inched within one point, 17-16, before cruising to a win in Set 1.
"They always have nerves when they come over here," McCord said. "That was the biggest thing at the start. I told them, 'Calm down. Breathe.' The key is to just try and get them to play within themselves. … When they finally relaxed a little in that first game, they started playing. Then in the second game they got better."
The Academy definitely found its stride in the second set, but it was a similar start as the Lady Vols took an early 10-5 advantage. It was short-lived though, as the Lady Tigers once again tied it on numerous occasions before a battled ensued. With the score tied 15-15, each team traded the lead back and forth. Lee Williams finally took the upper hand with a 22-20 advantage it never surrendered in taking a 2-0 lead in the set.
"That second game was a little iffy," Snay said. "But we pulled together and it worked out well."
The Lady Tigers couldn't recover from that close loss, as the Lady Vols came out in the third set and took a commanding 5-0 advantage. The momentum was clearly in Lee Williams' favor and it held off a late Kingman Academy rally to win the match.
"We played amazing," Lasiloo said. "Everything from our passers to our hitters to our setters. We played for each other. That's what I've told them all year. So it's great."
Snay led the Lady Vols with 13 kills, while Victoria Logan finished with six and Brittany Dollarhide added four. Logan and Madison Arave, meanwhile, each tallied 13 digs and Khori Cobanovich had 10.
For the Lady Tigers, Isabella Anderson tallied a team-high seven kills, followed by Aspen Jackson with six and Grace Herbine with four kills. Jackson led the Academy with 11 digs, while Lynsey Day added 10 and Dasani Cave finished with eight digs.
"The girls were really positive the whole time," McCord said. "I didn't lose them, so I'm good with that. For me, that's a win. They stayed positive, they stayed upbeat. That's good moving forward for me."
More like this story
SUBMIT FEEDBACK
Click Below to: