Kingman man charged with murder after accomplice killed by law enforcement near Quartzsite
Originally Published: September 15, 2017 4:13 p.m.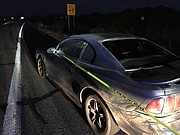 Quartzsite – One male suspect is dead and a Kingman man is in the custody of the Arizona Department of Public Safety after a brief chase 40 miles east of Quartzsite Wednesday morning.
A DPS trooper executed a traffic stop along Interstate 10 westbound at milepost 57 at about 12:56 a.m. The trooper pulled over a blue Ford Mustang for a suspended license plate.
After the driver, later identified as Marco Ricardo Ruiz-Zazueta, 48, of Kingman, exited the vehicle to speak with the trooper, the front-seat passenger, Rodolfo Ballardo, 31, of Wasco, California, got out of the Mustang and allegedly fired upon the trooper.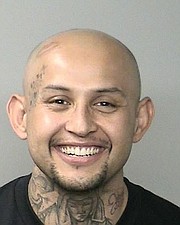 The trooper returned fire and the suspect fled from the scene in the Mustang heading westbound along I-10. United States Border Patrol agents and Laz Paz County Sheriff's Office was notified.
Border Patrol agents located the Mustang at milepost 17 and attempted to stop it. A pursuit ensued that ended at milepost 11. There was an exchange of gunfire at this location between the suspect and USBP agents.
Ballardo fled on foot across the highway to the eastbound side and broke into a commercial semi-truck with a trailer attached, according to the report. He was reported to have commandeered the truck by force from the driver, who was injured but did not get transported for medical treatment.
Ballardo drove the truck eastbound along I-10 and was pursued by the La Paz County Sheriff's Office deputies, USBP agents and state troopers. The suspect took Exit 17 and exchanged gunfire with troopers, agents and deputies.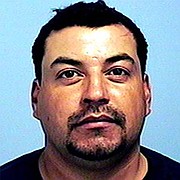 Ballardo purportedly continued toward Business I-10, also known as Main Street, where the truck was stopped and a final exchange of gunfire occurred. The suspect was hit during the exchange of gunfire, and troopers, deputies and agents immediately took life-saving steps for the suspect.
Ballardo was taken to an area hospital where he was pronounced deceased.
Ruiz-Zazueta has been charged with first-degree murder, conspiracy to commit possession of dangerous drugs, conspiracy to possess dangerous drugs for sale, and conspiracy to commit transportation of a dangerous drug for sale.
AZDPS detectives are the lead investigators.
Information provided by Arizona Department of Public Safety
More like this story
SUBMIT FEEDBACK
Click Below to: