Prep Football: Vols drop 21-6 region loss to Prescott

Originally Published: September 23, 2017 6:37 p.m.
KINGMAN – The Lee Williams High School football team talked about playing with emotion before its Homecoming Game Friday night against Prescott. The Vols definitely showed their heart, but it wasn't enough in a 21-6 loss to the Badgers.
Photo Gallery
Lee Williams football vs. Prescott - September 22, 2017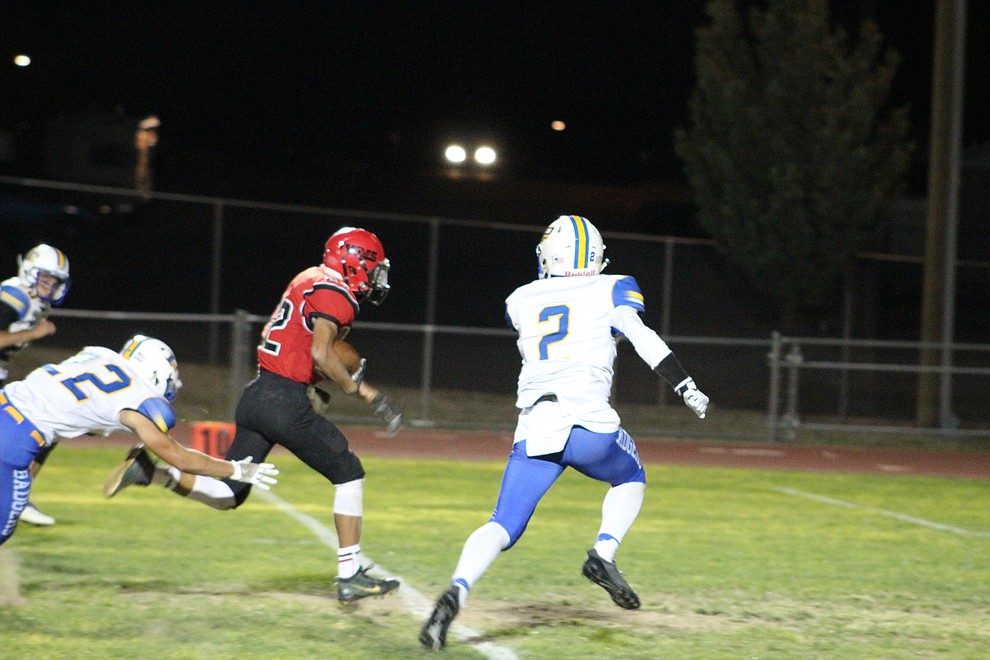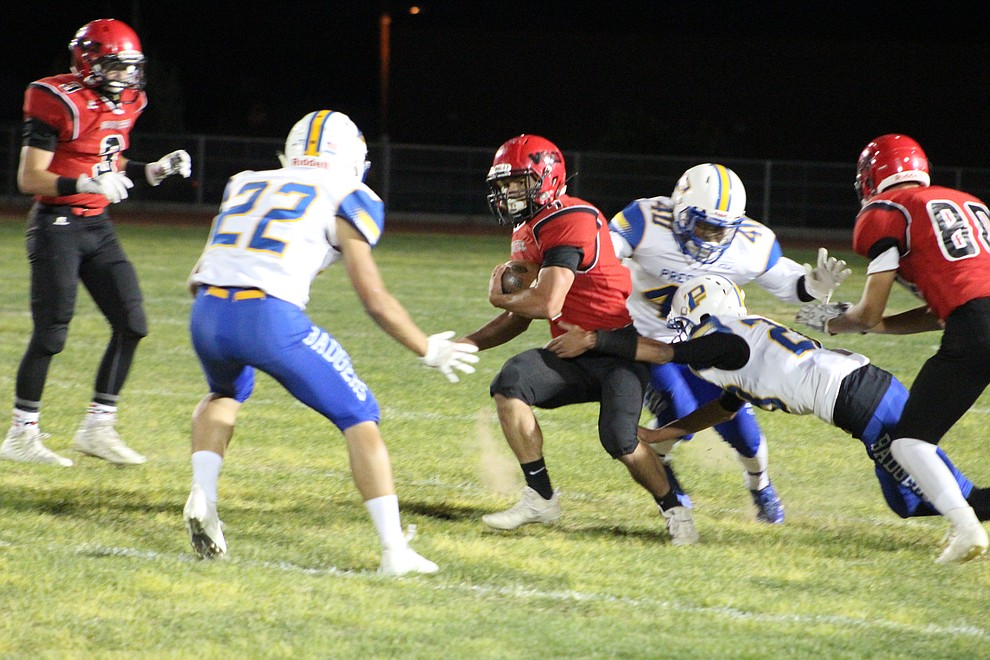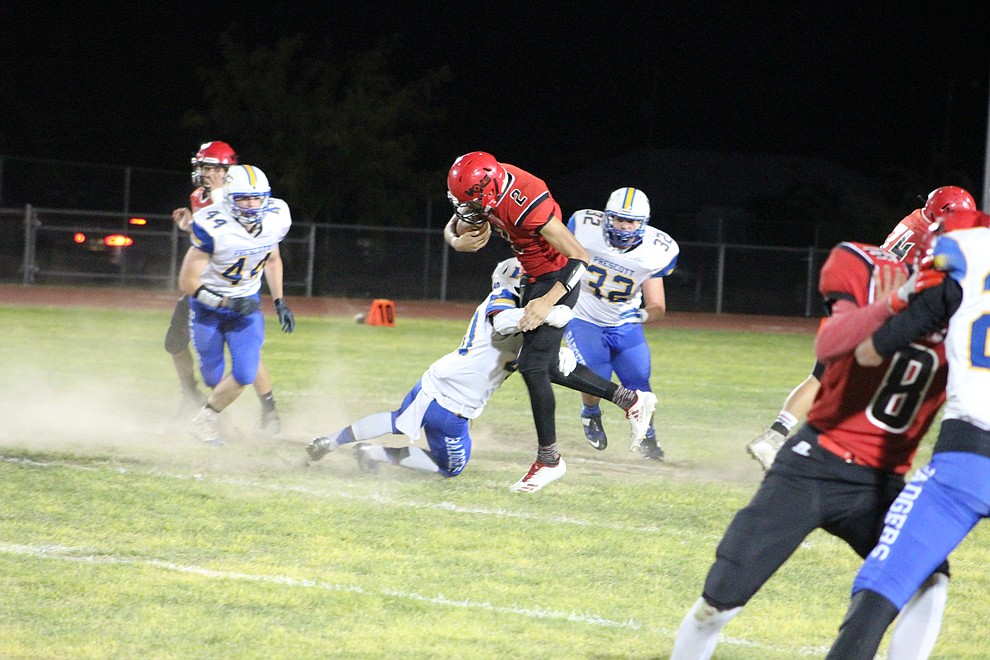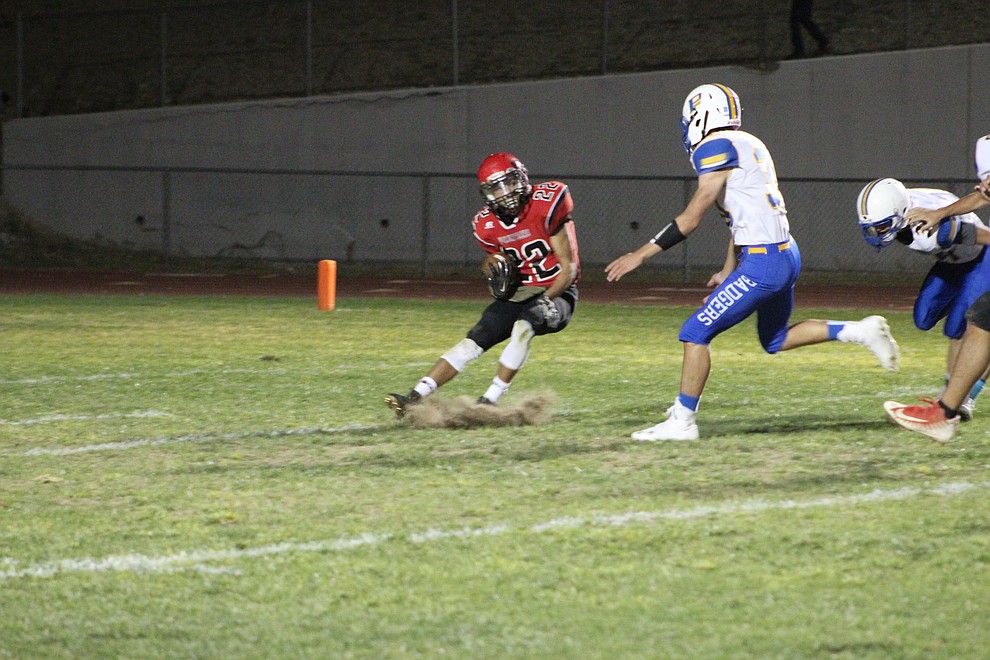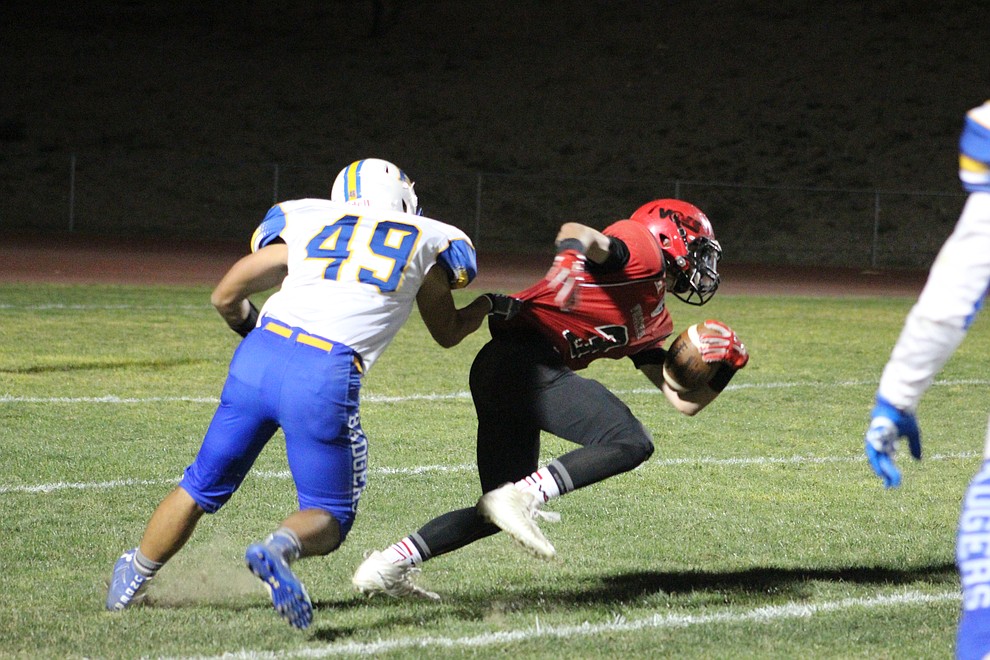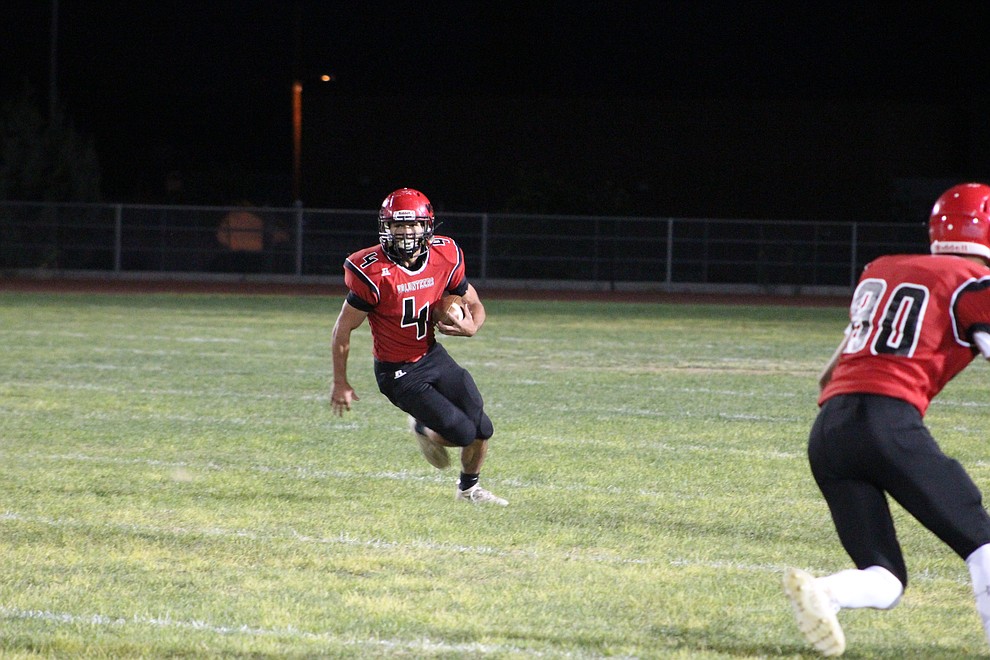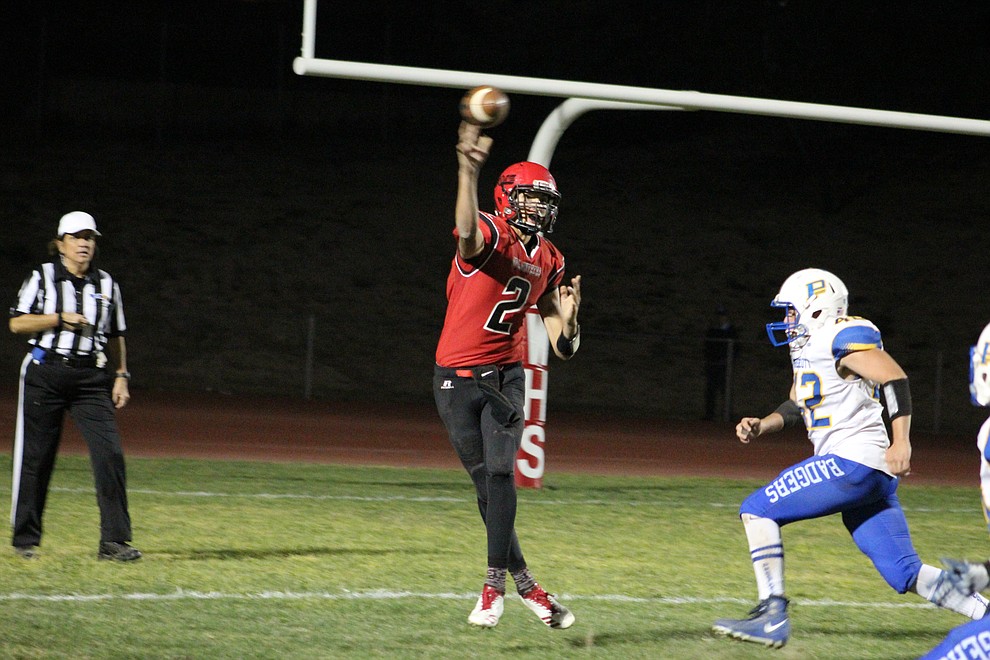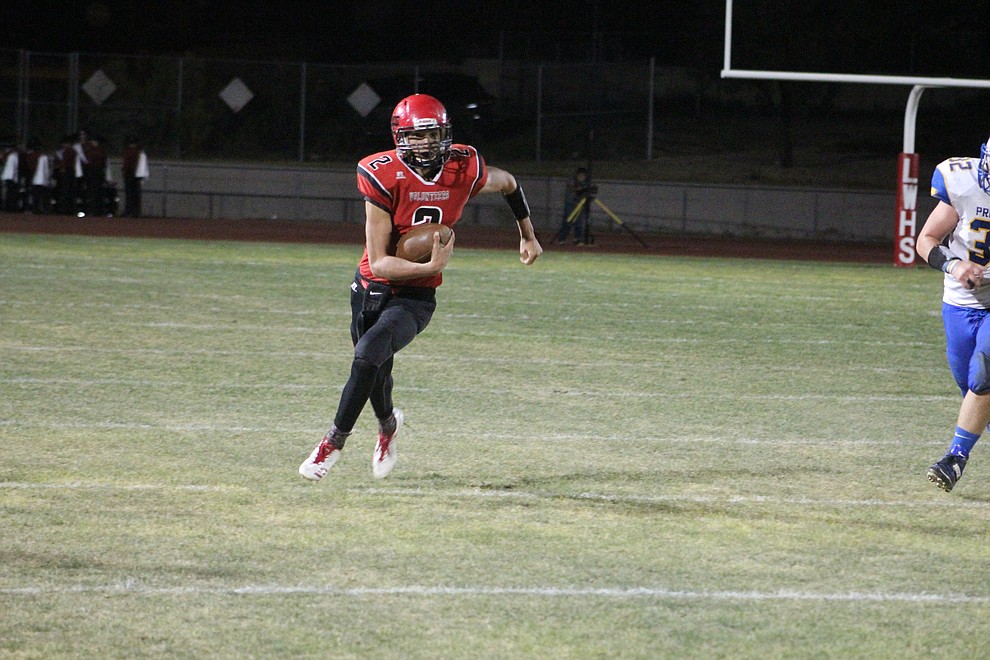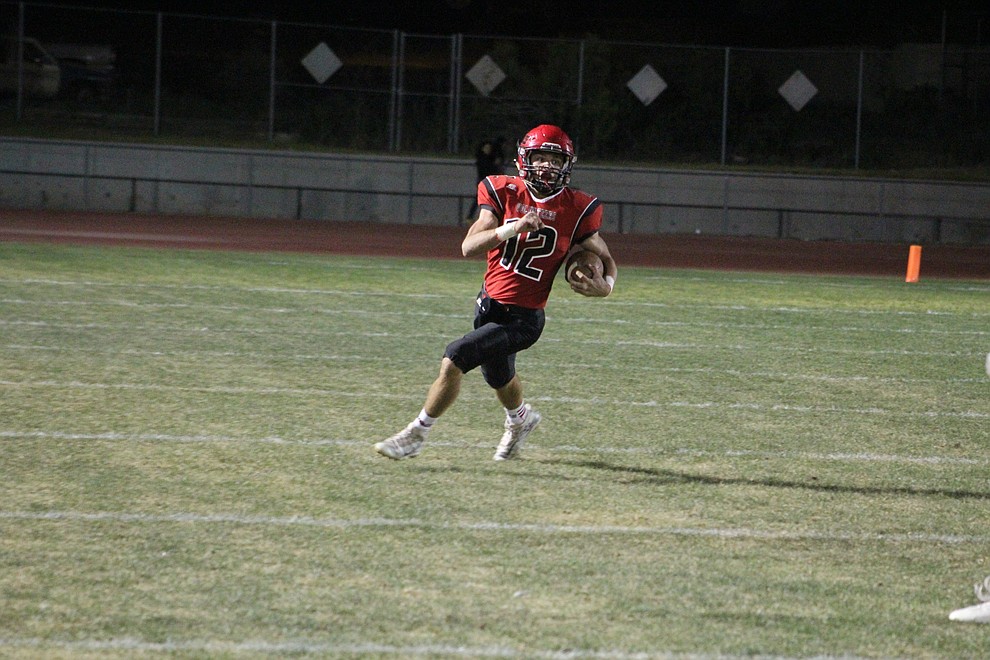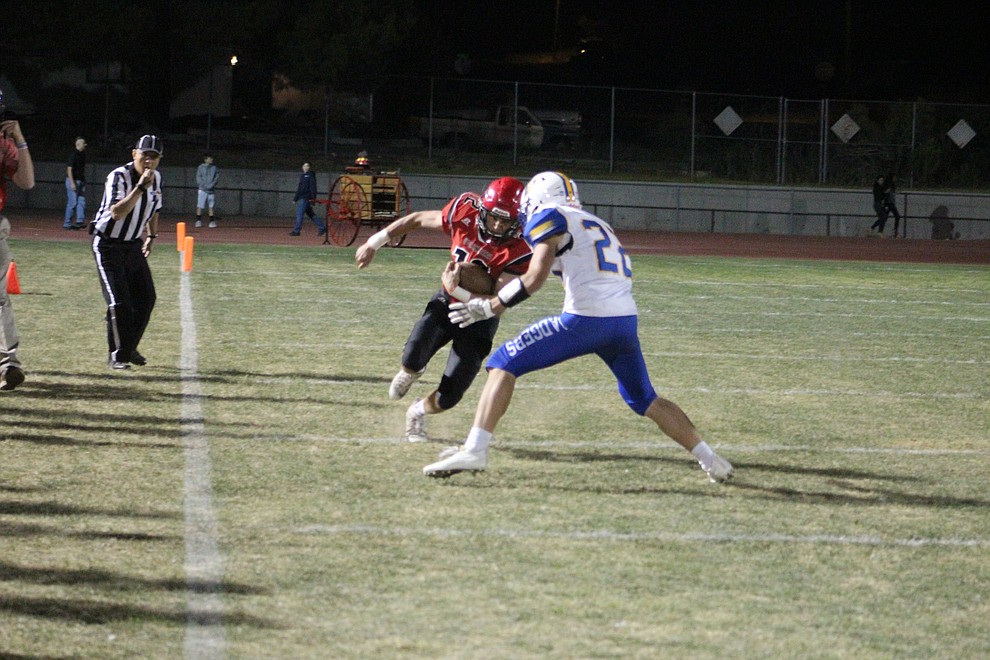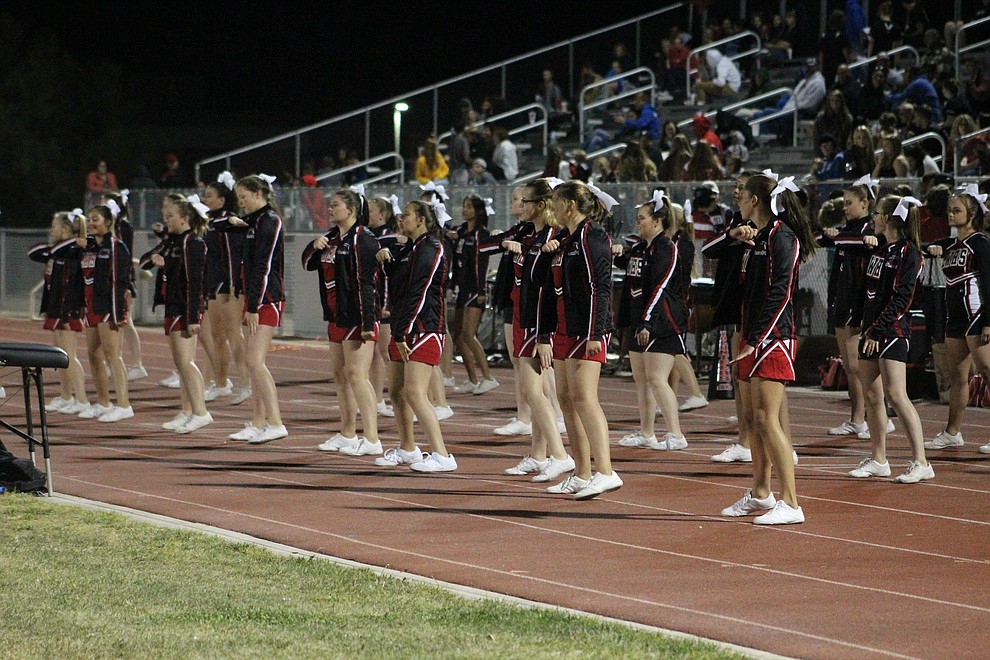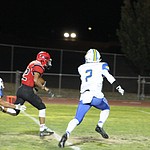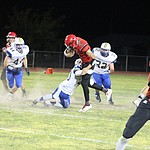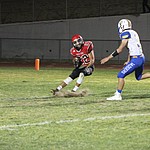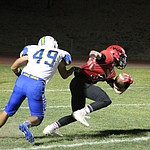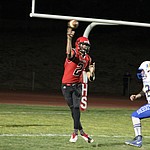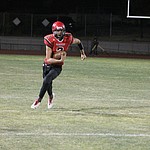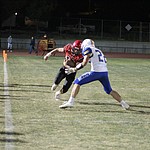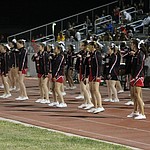 "We stood toe-to-toe with them and the kids played hard," said Lee Williams head coach Clint Sasse. "… But at the end of the day, they made more plays than us. There can be all these things thrown into it, but they won the game because they made a couple more plays than we did."
The final minutes of the game didn't help the Vols either, as they saw things go in the wrong direction. It all started when Prescott quarterback Austin Clark found John Chaffeur for a 22-yard touchdown with 3:01 remaining.
"We were lined up in press (coverage) and they threw it up on us and the kid made the play," Sasse said. "It was a little bit of a gutsy call on their part if they were trying to run the clock on us."
The Vols only trailed by 15 points and still had a chance to make it interesting, but they were dealt another blow when Sasse was ejected from the game at the 2:26 mark.
"We had our chances, but leaving the game is a tough deal," Sasse said. "It has never happened to me before. It was definitely a new experience, but you can definitely learn from it – just like any mistake. I'm glad the kids played hard though."
Lee Williams (3-2, 0-2 4A Grand Canyon Region) kept battling without its head coach, but the emotions on the field spiraled out of control as an unsportsmanlike penalty ended the game with 37.5 seconds.
Despite all of the commotion, Prescott head coach Michael Gilpin still took a moment to praise the Vols.
"I want to say Lee Williams is really an improving crew," he said. "They have good coaches and good kids. It's a pleasure to come and compete against a team that plays like that. I don't necessarily like the fact they're getting better, but hats off to Lee Williams. They did a great job."
The Vols showed that improvement in the first half as they continued to move the ball down the field against the Badgers defense. Donnie Simms punched it in from two yards out early in the second quarter to give Lee Williams a 6-0 advantage after a blocked extra point.
Prescott (3-2, 1-0) later scored on John Greene's two-yard scamper to take a 7-6 lead into halftime.
Unfortunately, turnovers cost Lee Williams in the second half and the Vols never found the end zone.
"We came out in the first half and we were executing," Sasse said. "In the second half, we had some mistakes – threw two picks and things like that. If you make those careless plays, you're not going to win a lot of ball games doing that. We have to clean that up."
Despite the miscues, Vols quarterback AJ Herrera finished with 108 yards passing and Simms added 65 yards on the ground. Ethan Wynne caught one pass for 45 yards to lead Lee Williams in receiving.
Kael Juefls led the Vols defense with 19 tackles, followed by Marco Narvarte with nine and Wynne with seven.
"When Prescott was just running their offense, I think we were in control," Sasse said. "That's huge because that's probably one of the better offenses in the conference. It gives the kids confidence that we can play with anybody, we can stop anybody and we can score on anybody."
Lee Williams is back in action Friday with a 7 p.m. road contest at Coconino.
More like this story
SUBMIT FEEDBACK
Click Below to: