Prep Football: Tigers stun Parker with last second touchdown

Originally Published: September 30, 2017 3:11 p.m.
KINGMAN – The Kingman Academy football team appeared to be headed for another loss to Parker as it trailed 28-26 with less than 30 seconds to play Friday night. But two quick pass plays later and the Tigers were celebrating after Kekoa Makaiwi-Stroup found Gabe Imus for a touchdown in a 32-28 win at Southside Park.
Photo Gallery
Kingman Academy vs. Parker - September 29, 2017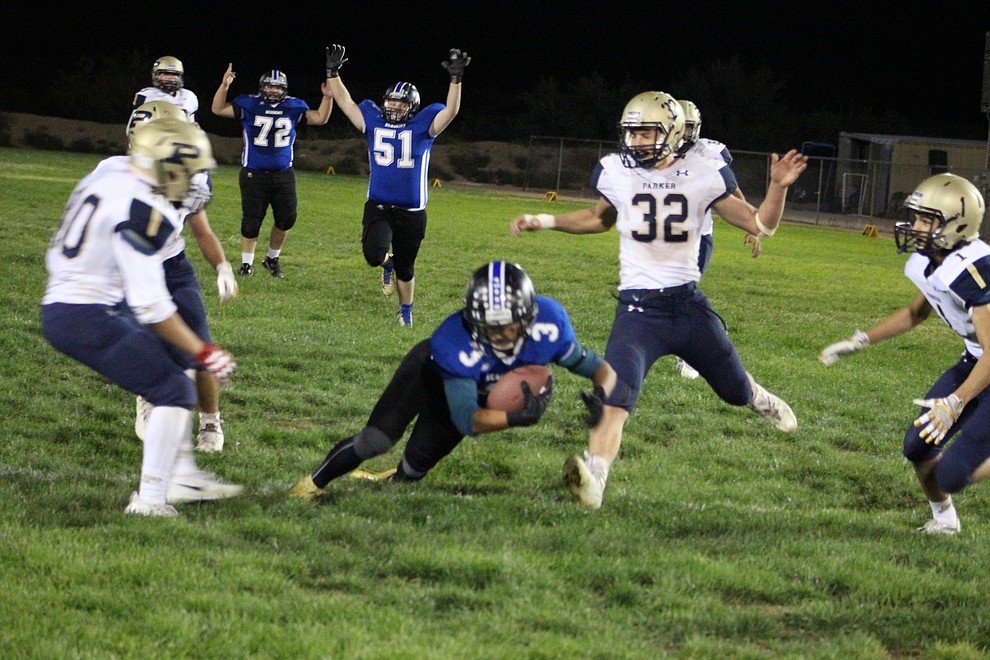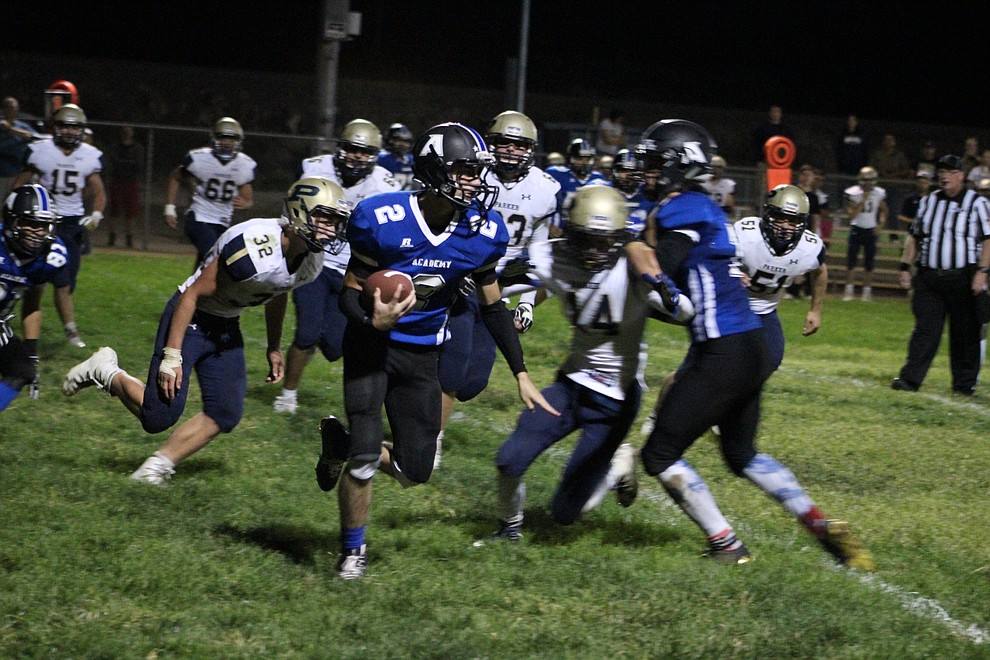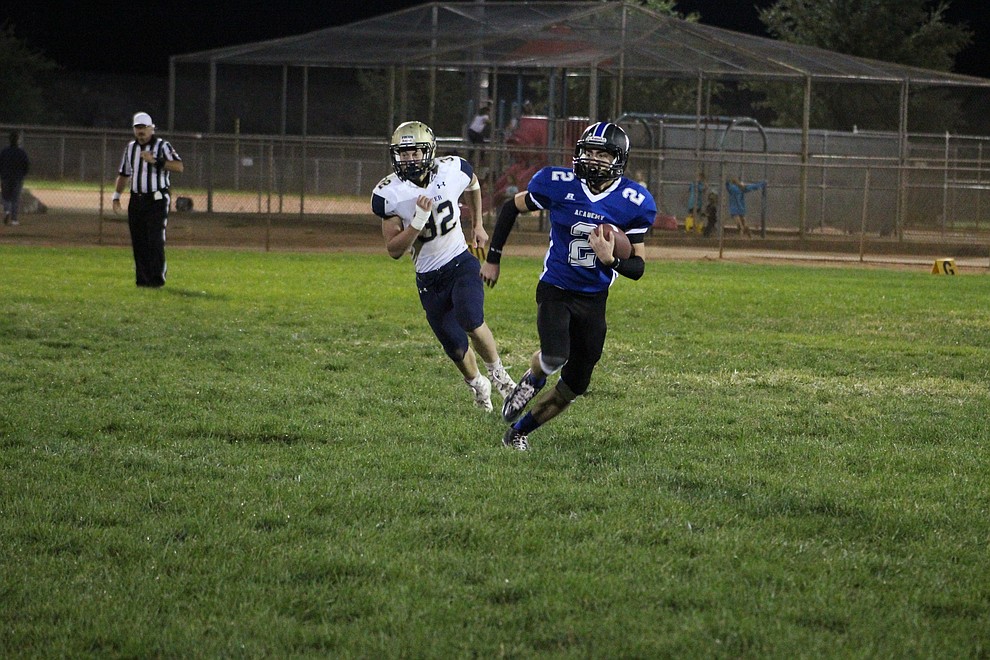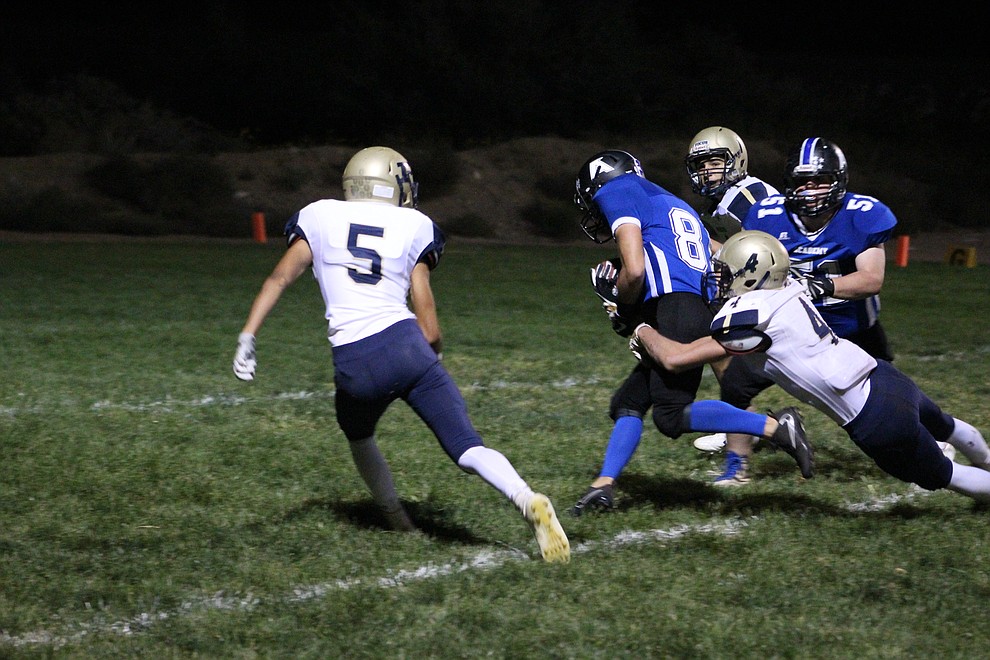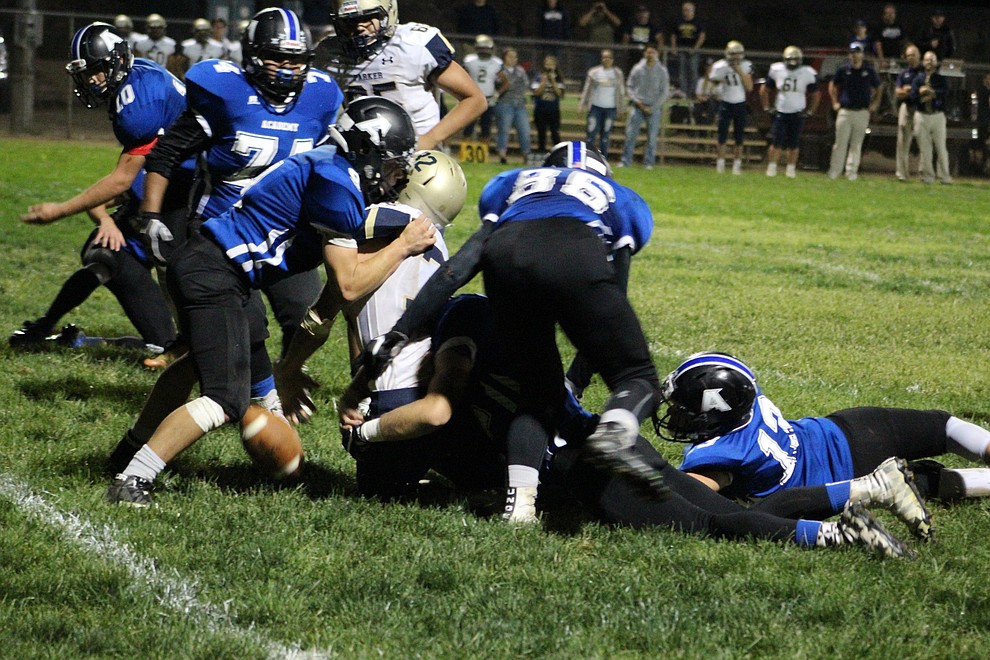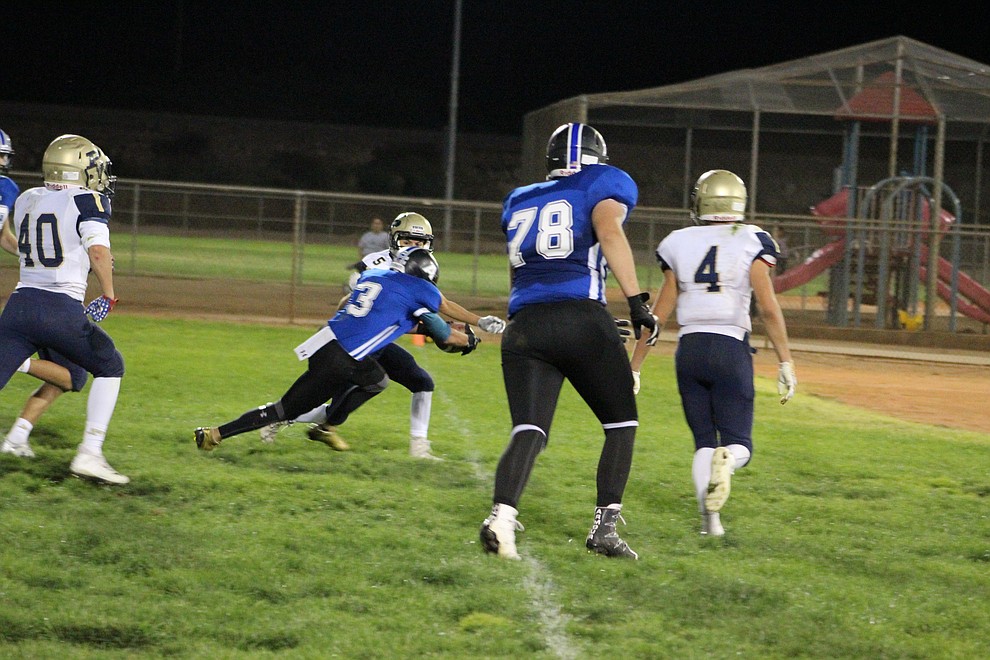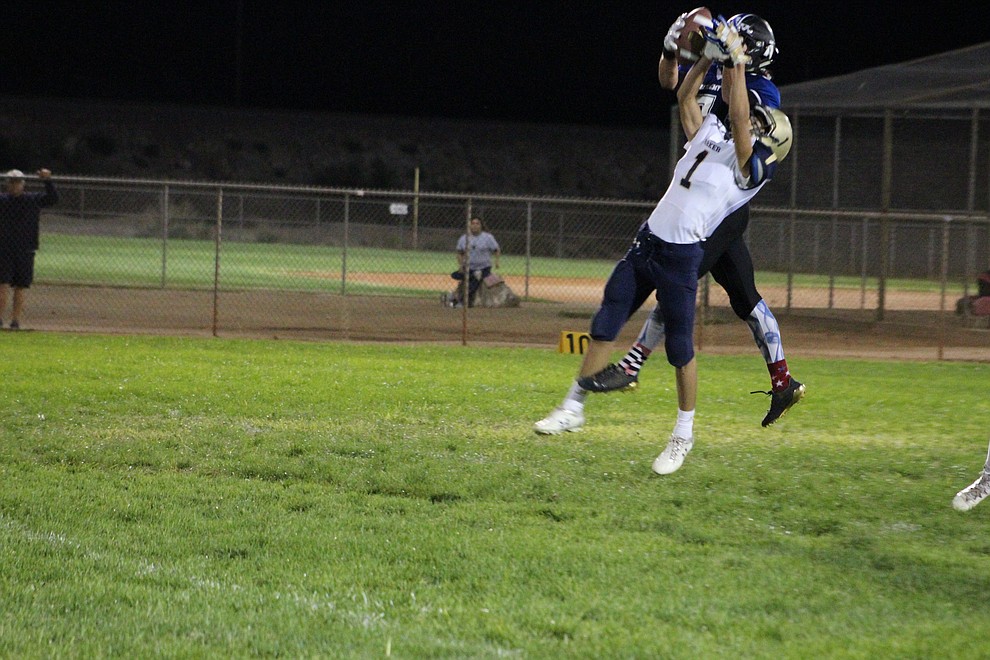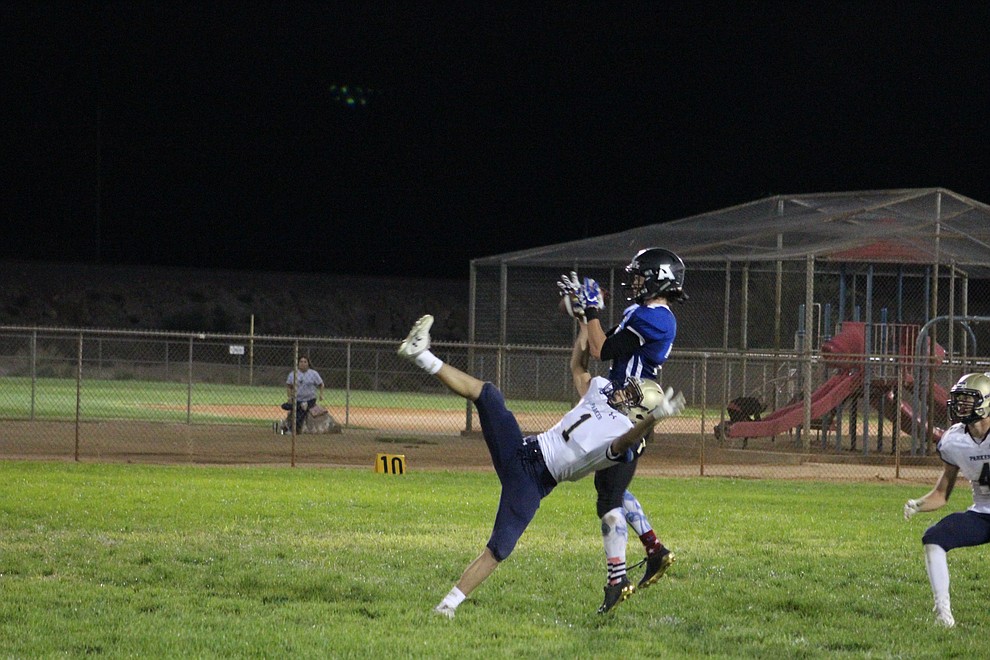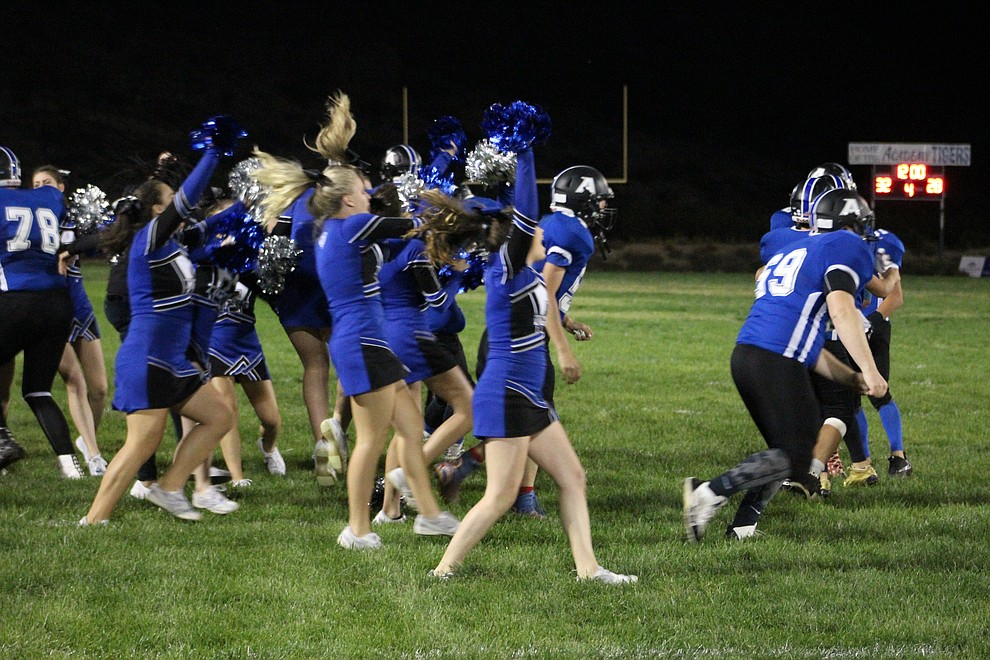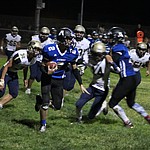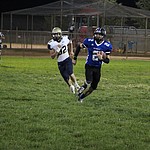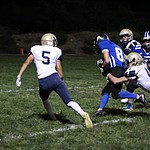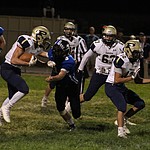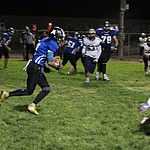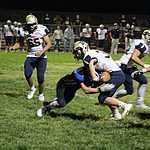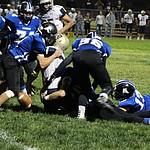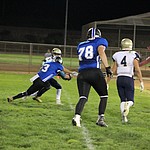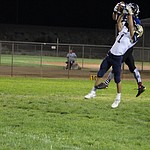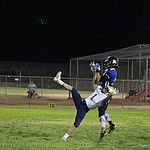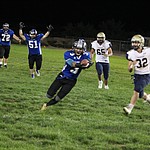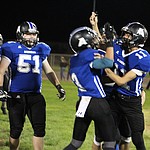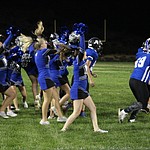 "It was just a perfect play call honestly," Makaiwi-Stroup said. "I told my coach and we said the same thing – 'Rebel, yep that's it.' Right across the middle because they were playing a four deep. It was perfect. He was right underneath and there was no one there."
Makaiwi-Stroup found Imus across the middle for a 21-yard touchdown as the final 0.9 seconds ticked off the clock. The Tigers quarterback knew Imus was going to score once he caught the ball and ran down the field to embrace the freshman.
"We got the translation," Imus said. "I got it, I tucked it and I scored."
Before the play even happened, Imus told himself he would run the route as hard as he could and he did just that to score his third – and most important – touchdown of the game.
"(Imus is) a tremendous practice player," said Academy head coach Dan Stroup. "He's probably the No. 1 kid I've ever coached as far as effort as a true freshman. Most people when they see him think he's a senior out there running around. He's relentless on pattern running, he's relentless on understanding defenses and where to go."
Imus found the soft spots in Parker's defense all night – finishing with 10 catches for 132 yards. Makaiwi-Stroup was also on the money, going 15-for-22 for 260 yards along with four touchdowns and one interception. Tyler Wheeler also scored on a short scamper, while Hayven Potter caught a 56-yard touchdown to round out the scoring.
The sophomore receiver also also caught a very important pass to set up the game-winning play.
"Potter's catch was big because if you don't have that, you don't have Gabe's catch," coach Stroup said. "It got us down there."
Potter finished with 88 yards receiving, while Stevie Wusstig caught three passes for 21 and Nate Perea had one catch for 19 yards.
Trevor Lowry led the Academy defensively with 13 tackles, while Wheeler and Kannon Butler each finished with 12 stops. Adrian Felix added 10 tackles and a fumble recovery, while Potter and Jacob Kidd added seven stops each.
"Our defense did well," Makaiwi-Stroup said. "We practiced hard all week, especially our defense. They were really working hard on the line because we knew Parker had a good line."
The Broncs (2-3, 1-2 2A Central Region) definitely proved that as they finished with 97 total snaps on offense compared to just 33 for the Academy. The Tigers still managed to put up 326 total yards of offense and score five touchdowns.
"I told coach (Jeston) Lotts, 'you didn't lose the game – the time ran out,'" coach Stroup said. "It was such a competitive game on both sides. It was well coached, their kids played and never gave up. We knew this, but we were fortunate that we work a lot on what we do."
Stroup mentioned it was signature win for the program as the Academy improves to 4-2 and 3-0 in region.
"It's very exciting," Imus said. "It's very good for the team and we're getting the chemistry going. It's going to keep flowing, we're going to get a rhythm and it's going to go from there."
The Tigers travel to Chandler Prep Friday for a 7 p.m. non-region contest.
More like this story
SUBMIT FEEDBACK
Click Below to: