Prep Baseball: Vols hold off Walden Grove to advance to 4A State Tourney

Originally Published: April 26, 2018 5:56 a.m.
KINGMAN – It was a historic day for the Lee Williams High School baseball team Wednesday at Dick Grounds Field. The Volunteers, facing a win-or-go-home situation, rallied late to win their first postseason game in program history for a thrilling 6-5 victory over Walden Grove in a 4A State Tournament play-in contest.
Photo Gallery
Baseball: Lee Williams vs. Walden Grove - April 25, 2018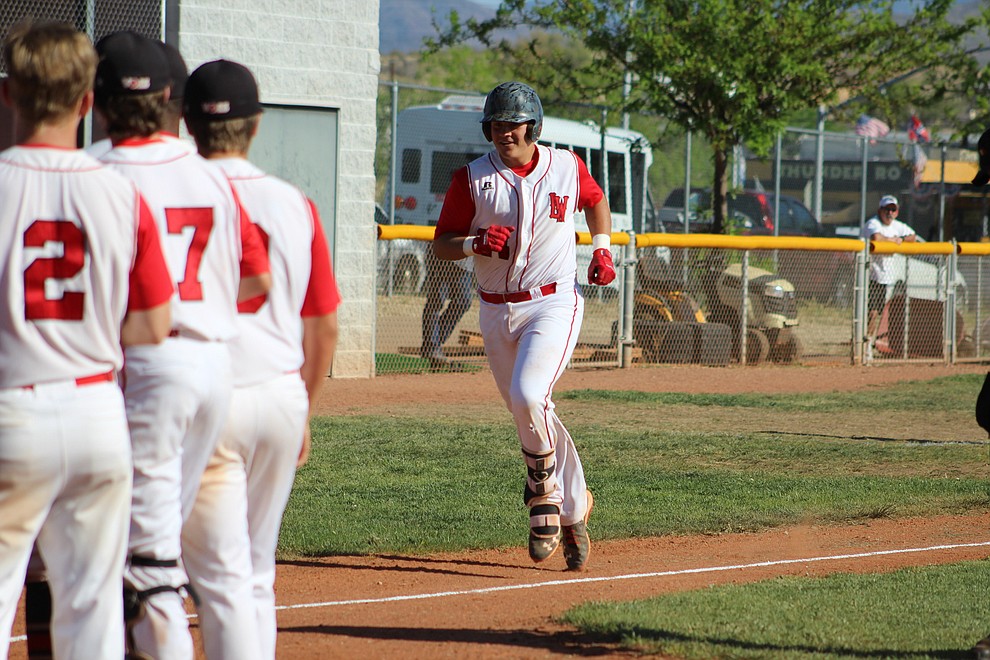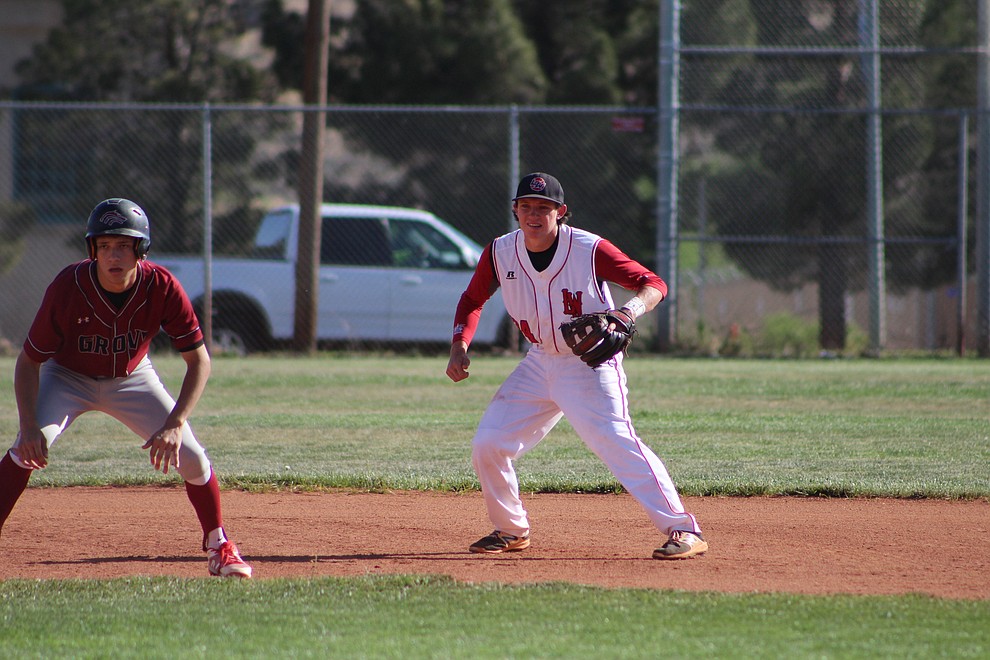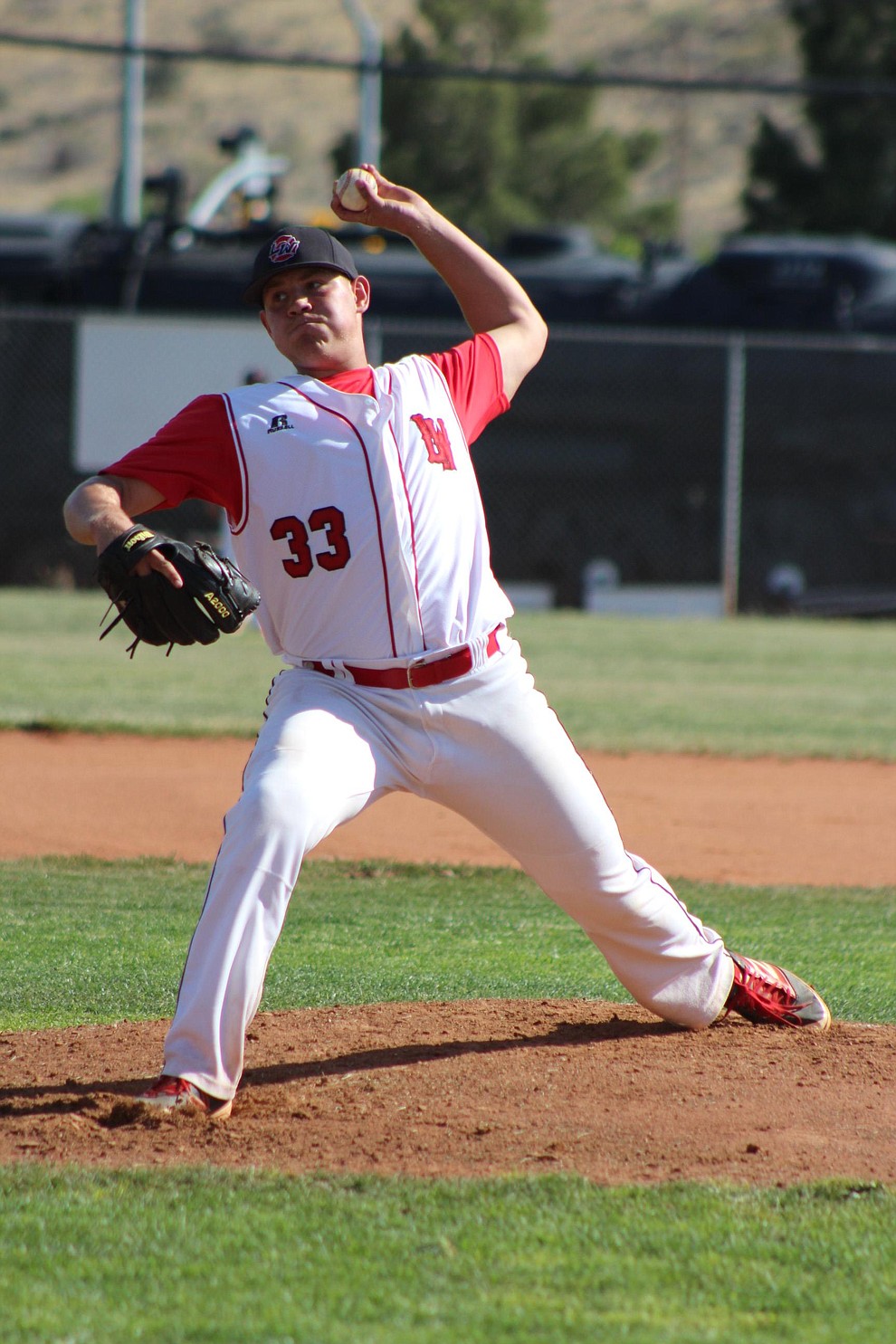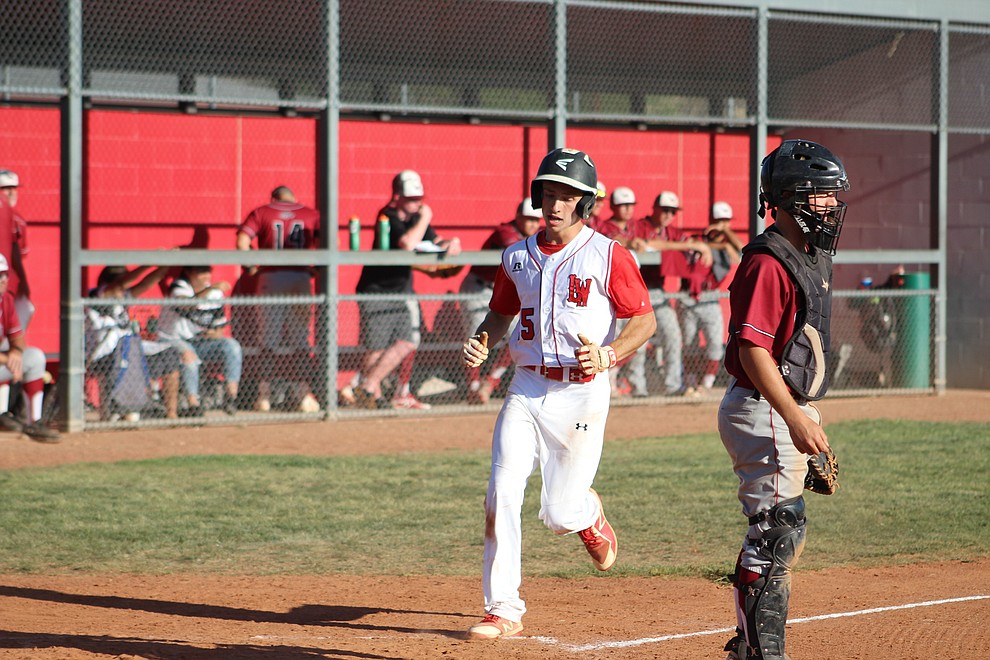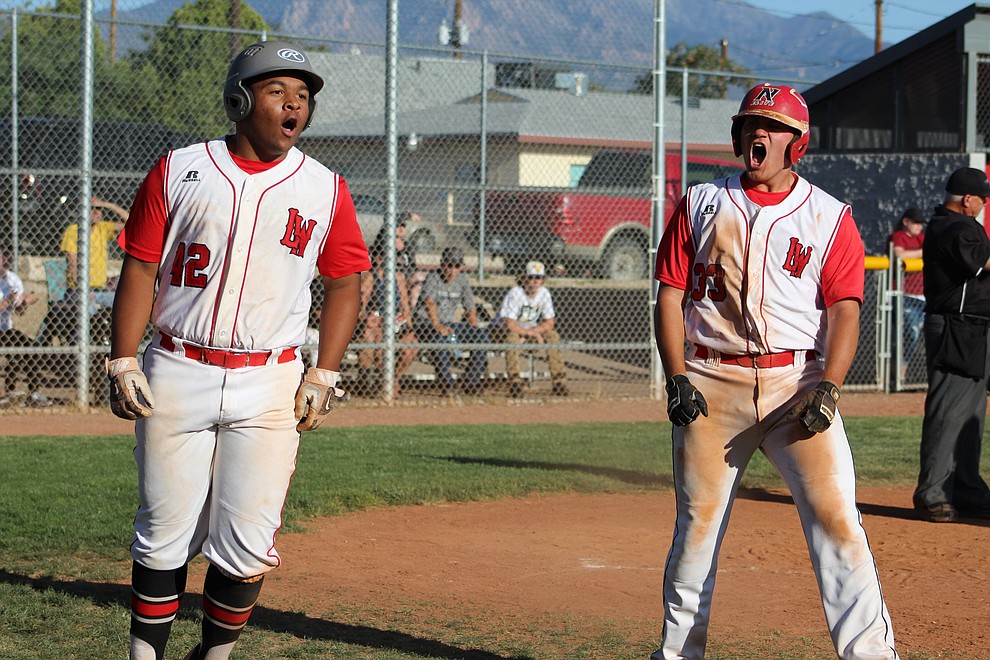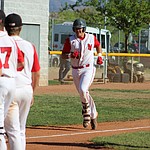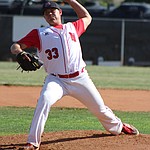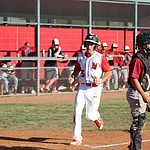 "It feels amazing," said Lee Williams senior Chad Moore. "We were given the opportunity and we capitalized on it. If we keep playing like this as a team, we're going to have a great shot at continuing the run deeper into the playoffs. We just have to keep playing hard like we are."
The Vols started off slow in their first home playoff game – tallying just three hits in five innings – but capitalized in the sixth frame with four runs. Moore provided the late-game heroics with a two-run single that gave Lee Williams a 6-4 advantage.
"Chad had a good attitude at the plate, he got a pitch he could handle and he put a good swing on it," said Vols head coach Patrick O'Boyle. "Our base runners did a nice job of moving the way they were supposed to and it was a well-executed play all around by our guys."
Lee Williams needed just three outs in the top of the seventh to clinch the victory and appeared well on its way after Wyatt Talk made a tremendous diving catch in left field for the first out.
But the Red Wolves had other plans as Juan Carlos Navarro cut the deficit in half with an RBI double. The Vols walked the next batter intentionally and designated hitter Jacob Noriega stepped up to the plate with the bases loaded.
Lee Williams' relief pitcher Mike Bathauer was in a jam, but the junior beared down and induced Noriega into a perfect double play opportunity. Noriega was initially called safe at first, but the runner at second didn't slide and both runners were called out due to interference as the potenial tying run crossed the plate.

"The rule is the rule," Moore said. "You have to get dirty or you're called out. Unfortunately he didn't and they had to call it the way they did."
Lost in all of the commotion was Matt Bathauer's great outing where the junior struck out nine and walked three in five innings of work. While he played a big role in leading the Vols to their first playoff victory, he was quick to give all the credit to his teammates.
"These guys deserve the win – especially for the seniors," Matt Bathauer said. "I want to do it all for them. This win could propel us into something great."
The victory was also bittersweet for a group of five seniors in Moore, Paul Giglio, Carter Rhoades, Matt Shaw and Garrett Martin, who likely played their final contest at Dick Grounds Field.
"It's really a great feeling knowing that this could be our last home game and we went out with a bang," Moore said. "We're going to have to keep the same momentum and the same energy on the road. With the way we're playing as a team together, anything can happen."
Mike Bathauer led the Vols offensively with two base knocks, highlighted by a two-run homer in the third inning.
Lee Williams now awaits its seed in the 4A State Tournament, which will be announced at 2:30 p.m. today.
"We're taking steps in the right direction," O'Boyle said. "Our guys do a great job of coming in every day to work. We understand this is just a step in what we're trying to accomplish. We're going to enjoy this win and we're going to get back at it. Hopefully we have a good two days of practice before we get back at it Saturday."
More like this story
SUBMIT FEEDBACK
Click Below to: