Prep Football: Big plays sink Lee Williams in season opener
Lake Havasu scores 3 TDs of at least 68 yards in 34-14 win

Originally Published: August 18, 2018 5:10 p.m.
KINGMAN – A new cliché making the rounds in sports circles is you either "win or learn."
The Lee Williams High School football team heads back to the practice field with plenty of lessons after falling to Lake Havasu Friday at Volunteer Stadium, 34-14.
Photo Gallery
Football: Lee Williams vs. Lake Havasu - Aug. 17, 2018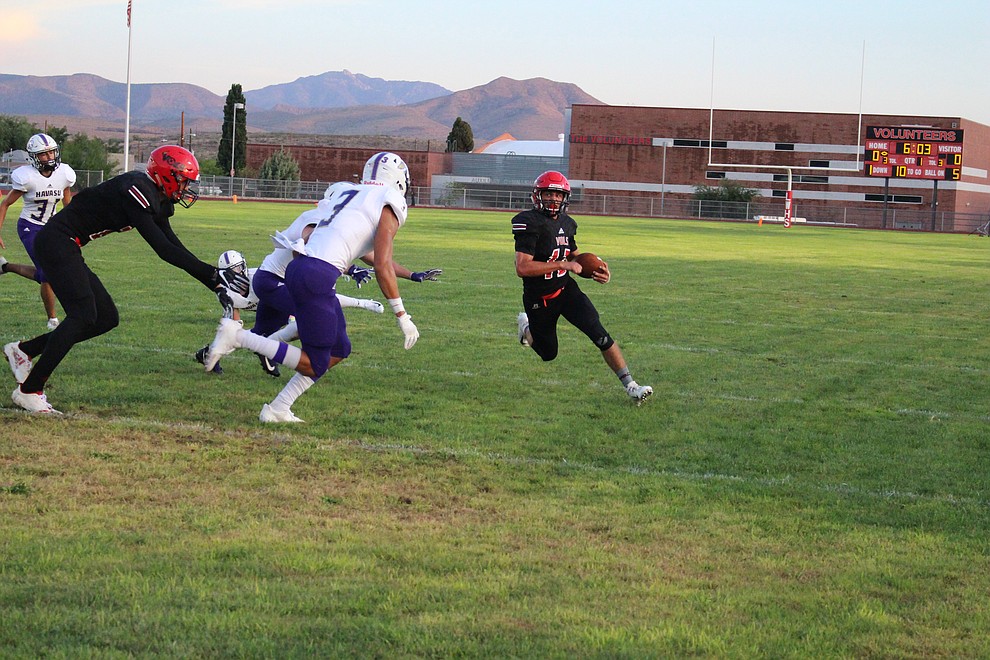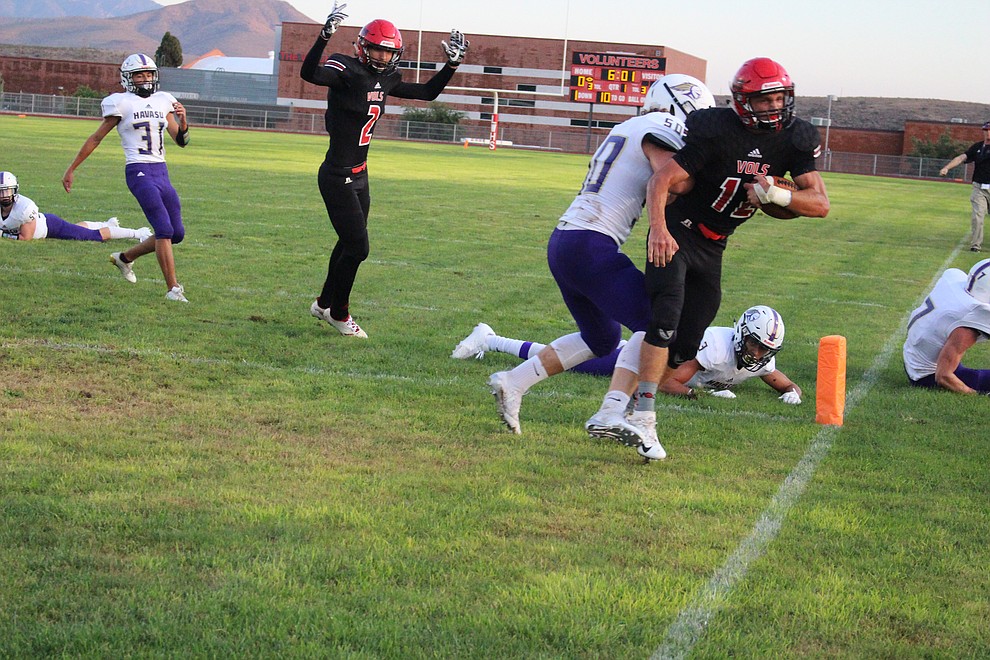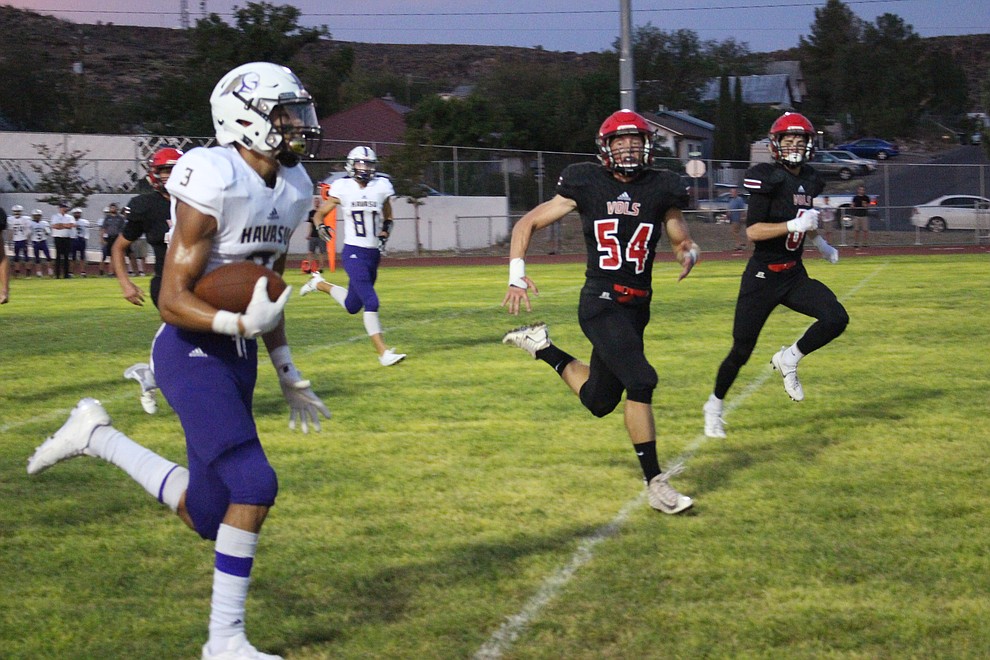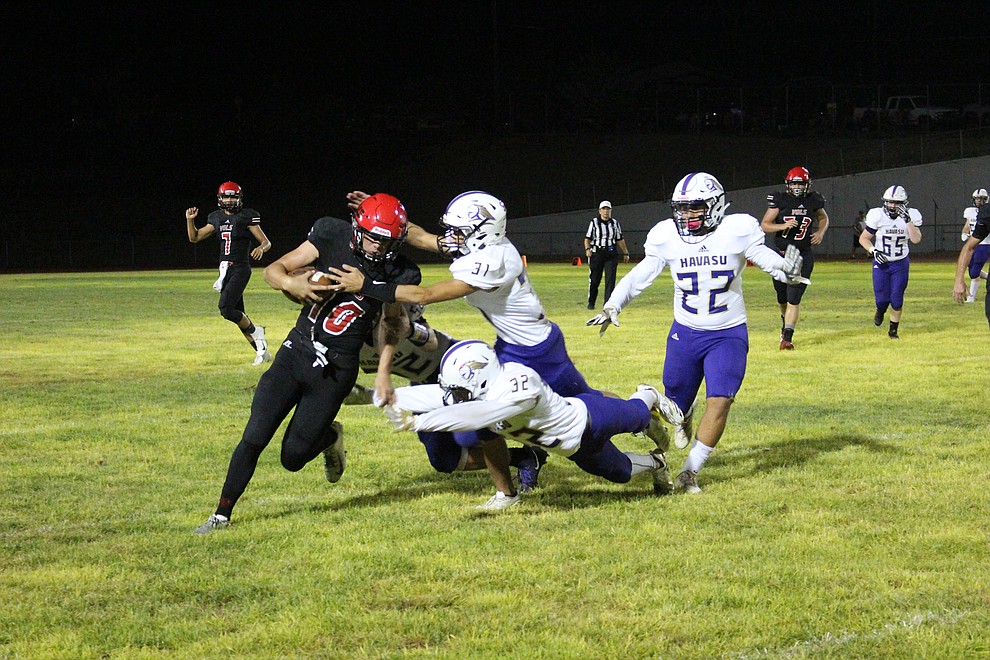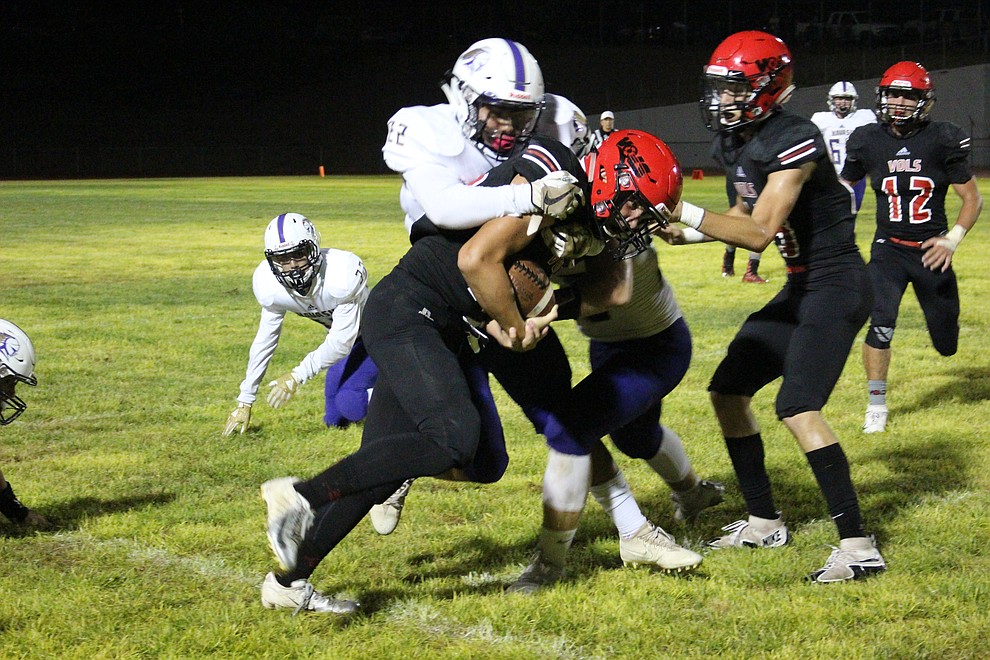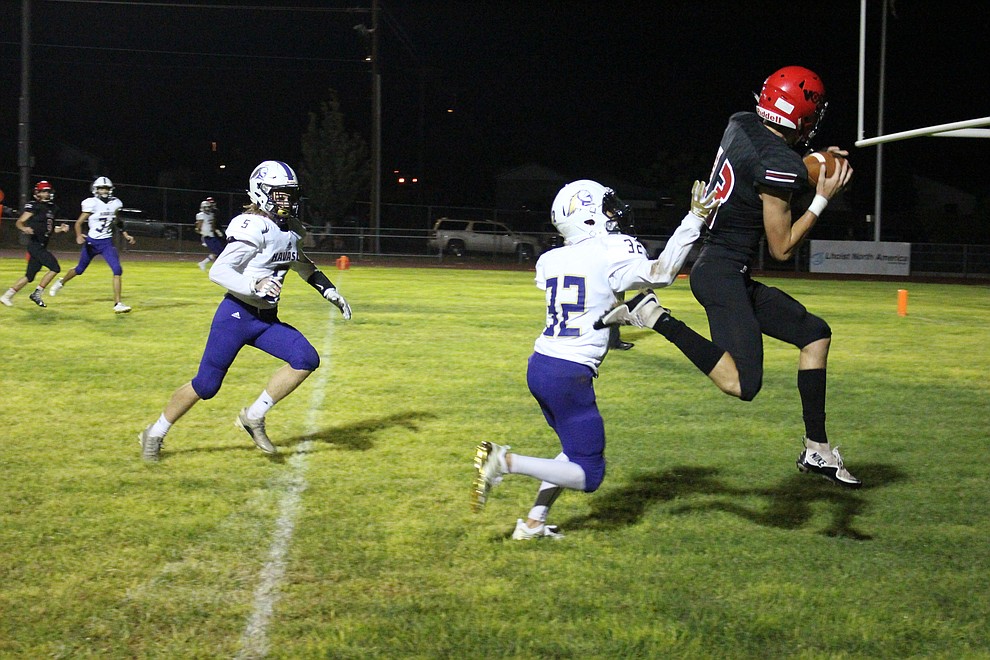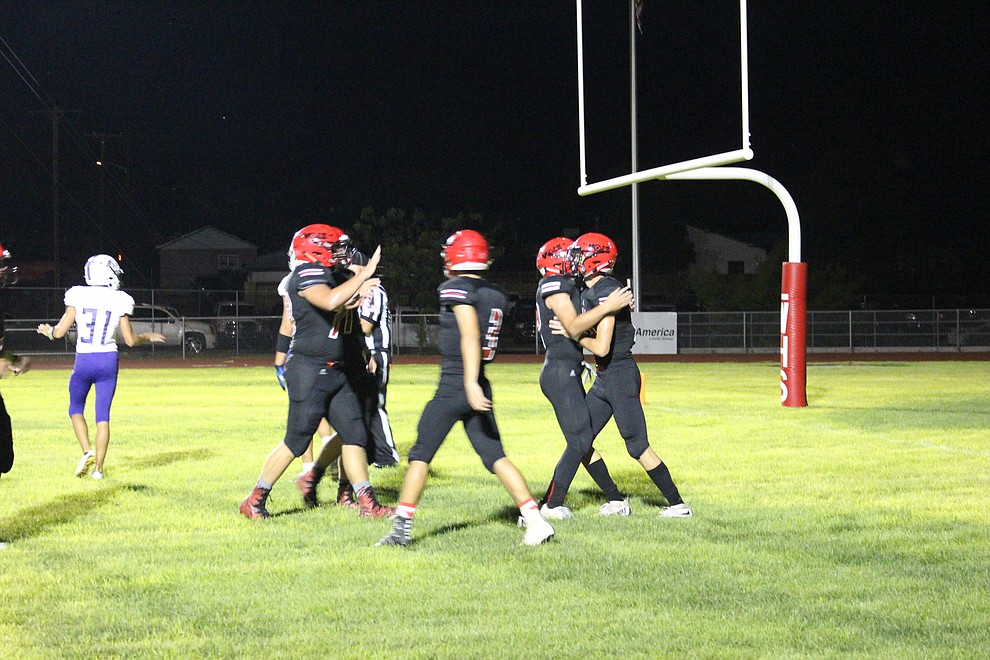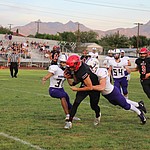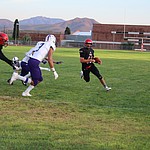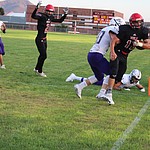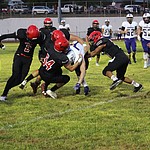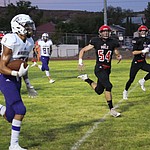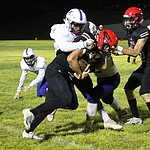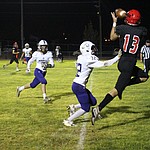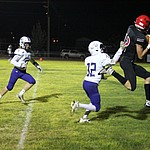 After a strong opening six minutes that saw Lee Williams (0-1) force a turnover and take an early 7-0 lead on senior Cameron Ott's 16-yard run to the corner of the end zone, Lake Havasu (1-0) scored 19 consecutive points on a 75-yard return on the ensuing kickoff, a 31-yard screen pass, and an 80-yard TD pass with 3:30 left in the opening half.
"We talked about these things and talked about these things and talked about these things," said Volunteers football coach Clint Sasse. "Now they see it. We have to get better on defense. Our tackling wasn't us."
Lee Williams showed moxy after the last Havasu score. The Vols took the kickoff at their own 25 and drove 40 yards on an outstanding one-handed grab by wide receiver A.J. Herrera for 31 yards from quarterback senior Enzo Marino. The QB then hit junior Kade Juelfs for 11 yards, but what seemed like an untimely interception by Havasu's Joshua Nelson with 1:29 remaining momentarily crushed hopes to narrow the Knights' lead.
Lee Williams' Mike Bathauer caused a Havasu fumble two plays later, the Vols recovered and were back in business with 51 ticks on the clock.
Nineteen seconds later, Marino teamed up with Cody Ferrin for a 21-yard strike in the end zone, and the Vols went into the locker room trailing at the half, 19-14. Ferrin went 2-for-2 on point-after-attempts, but did miss a 28-yard field goal early in the third quarter.
"I saw a lot of great things out there," Sasse said. "I thought our offense made huge strides. That was a great defense we played, a 5A team moving down to 4A. I thought we moved the ball really well."
The Vols' run game succeeded early, but fizzled soon after as Havasu's defense began stuffing it and Lee Williams turned to the passing game. The Vols rushed for 40 total yards on 22 carries. Ott led with 21 yards on seven carries, a long of 16 on the touchdown run. Donnie Simms tallied 12 yards on five carries, according to Daily Miner statistics.
Marino threw for 218 yards. He completed 15-of-34 with the 21-yard TD toss, and was intercepted twice. Herrera was his leading target, catching five passes for 73 yards. Ferrin hauled in four for 68 and the TD.
If any possession could be assigned the pivotal moment, it was Lee Williams' opening drive of the second half that ended with Ferrin's missed field goal.
Havasu's kicker Johnathan Perez put the Vols on their own 20 with his third touchback of the game. Nine plays later, including a 36-yard pass from Marino to Herrera, Lee Williams was on the Knights 9-yard line. A false-start penalty took the Vols from third-and-1 to third-and-6, and the drive flamed out. Less than two minutes later, Havasu scored on a 68-yard touchdown and things began to feel out of reach for the Vols, trailing 26-14.
The Knights capped their scoring with two minutes remaining in the game on 26-yard passing TD.
"It's capitalizing on plays, and it was all game," Sasse said. "We had opportunities. Coming out of the half, building momentum by marching down the field would have been huge for us. I felt the game was within reach. That was a great defense we played, and we stuck with it."
Havasu coach Karl Thompson saw Lee Williams keeping up with his Knights.
"It went kind of back and forth real early in the game," Thompson told Today's News-Herald. "We got out of Kingman with the win, so hats off to the boys for their effort."
The things Lee Williams needs to learn may need to be learned quickly. The Vols travel to Buckeye (1-0) Friday, and the Hawks dismantled Tucson Amphitheater, 51-7.
More like this story
SUBMIT FEEDBACK
Click Below to: