Campaign suspensions could play significant role in Council makeup

Originally Published: August 29, 2018 12:49 p.m.
KINGMAN – The day after the primary election, who will fill two of the three open Council seats remains somewhat a mystery that won't be solved until the end of the week or early next week.
The one seat that was secured, however, now belongs to SueAnn Mello Keener. Keener pulled in 3,000 votes, or 40 percent. Ryan Dooley, who suspended his campaign and was not a valid candidate, garnered more than 2,800 (38 percent) votes. Dooley's seat will be filled by a write-in candidate.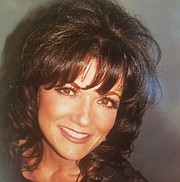 "Reducing the votes Dooley received from the overall total, the number of votes to be elected outright in the primary is actually 750," City Clerk Sydney Muhle wrote in an email.
Write-in candidates accounted for 1,495 votes, or 20 percent of total votes cast. Votes for Councilman Stuart Yocum will be tallied but not counted toward the final number of valid votes because he suspended his campaign Sunday, wrote Muhle in a press release. That means once Yocum's total is removed, the number needed to elected outright should be less than 750.
"We'll know how many votes each received just for accounting purposes, everything has to be tallied," Muhle said. "But whatever number they received, so of the 7,345 Dooley received 2,850, that number will actually be reduced from the total number of votes. It (total) will actually be 4,495."
Write-in candidates need 537 votes to advance to the general election, a figure based on the number of signatures candidates would have had to turn in on petitions. If write-ins reach that figure, they will have their names placed on the ballot for November's general election. Securing 750 votes in the primary would gain write-ins a seat on Council.
Those interested in being write-ins for Council in November's general election still have the chance to do so and have until Sept. 27 to submit the necessary paperwork to the City Clerk's Office. However, they will be write-ins and their names will not appear on the ballot.
More like this story
SUBMIT FEEDBACK
Click Below to:
This Week's Circulars
To view money-saving ads
For as little as $3.49*