Jen goes the distance; Miles defeats Gates to become Kingman's next mayor
SueAnn Mello Keener grabs Council seat
Originally Published: August 29, 2018 6:10 a.m.
KINGMAN – Despite an onslaught of negativity on Facebook over the weekend by Monica Gates toward Jen Miles prior to Tuesday's primary election, Miles appears to have risen to the top.
Mohave County Elections Department reported all four of Kingman's precincts reporting with Miles garnering 2,745 votes to Gates' 2,284 for a 9-point victory, 53-44. These reported results are unofficial until canvassed.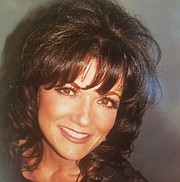 SueAnn Mello Keener appears to have won a seat on City Council. Keener led all candidates with 3,000 votes, well above the unofficial threshold of 1,224 votes. Ryan Dooley would have had a seat on Council with his 2,850 votes, but he withdrew because he was moving. There were 1,495 write-in votes, but Mohave County Elections Director Allen Tempert said it could take the rest of the week to hand count these votes. Five write-in candidates vied for the remaining two seats.
Incumbent Regina Cobb of Kingman and Leo Biasiucci moved past the Republican primary for a seat in the state house representing District 5 in a four-candidate race. Cobb grabbed 15,669 votes and Biasiucci 10,196 to move on to the general election. Paul Mosley, the second incumbent, fell short with 9,237 votes and Jennifer Jones-Esposito had 6,155 votes. Cobb and Biasiucci face Democrat Mary McCord Robinson in the general election, with the top two winning the seats.
Eric Gordon finished election night with the lead for Judge of the Superior Court Div. 6 in a three-way Republican primary race. Gordon tallied 9,116 votes, Virginia Crews 6,290, and Lenore Knudtson 5,257. No Democrats ran in its primary.
Stay with kdminer.com for further election coverage.
More like this story
SUBMIT FEEDBACK
Click Below to:
This Week's Circulars
To view money-saving ads
For as little as $3.49*