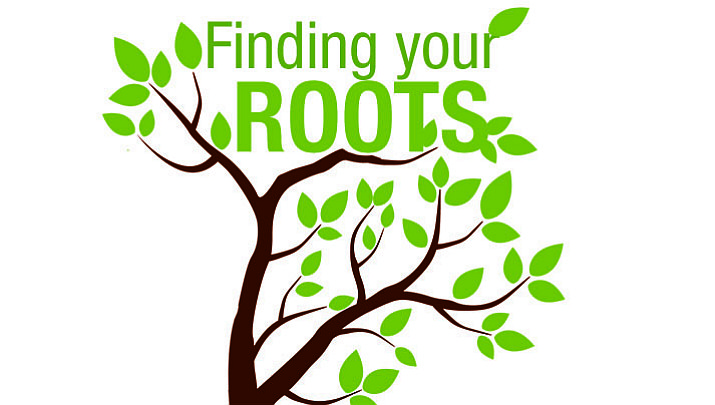 Photo by Claire Whitley.

Originally Published: February 6, 2018 6 a.m.
Genealogy is about more than simply tracing lines of descendants. It is about discovery. Discovering why the tradition was cutting off both ends of the Christmas ham, or discovering where the green thumb came from which makes the garden beautiful. Discovering a lost great-great-grandparent who didn't exist in the family records.
Discovery is what leads people to the Mohave County Genealogical Society.
Averil Endicott, president of MCGS, said the club dates back to 1979 when Bobbi Morphew was doing research about families in the area. The first meeting was held in January 1980, and Morphew attended all the meetings until about two years ago, Endicott said.
Research of the local area families has fallen to the wayside as society members grew interested in doing genealogy work. Society members can use the library to look up family from the area and from there trace the history back to countries all over the world, Endicott said.
Belinda Sharp, vice president of the MCGS, said there are several ways for people to start doing genealogical work. New technology comes out that makes genealogical work "more alive," Sharp said.
"You can see photos online now, when you used to have to go there," Sharp said.
There are plenty of forms and websites to access for free, so genealogical work doesn't have to cost tons of money, Endicott said. The MCGS helps members when they run into problems in their research. They help fill out charts and forms, such as a pedigree chart, members share information, websites they've found helpful, offer tips, or help others work out any roadblocks in the research process.
Endicott said anyone interested in starting genealogical research should start with the family. Ask older members of the family about stories from their childhood or about the grandparents they remember.
"It's a way of finding out who you are," Sharp said. "Doing family history is enlightening. There is no doubt in my mind there are things we inherited from our ancestors."
Sharp said people look into genealogy in order to understand the family health history, find where certain family traditions or customs came from, trace the cultural roots, and just learn things you wouldn't necessarily know about. Sharp warns it is an addictive hobby.
"You tell yourself you're only going to work on this one little part, and then eight hours later you're working on something else," Sharp said.
At almost every meeting, one of the members does a presentation. These presentation are about guidelines or organization methods, or how to fill out forms.
"It helps to talk it over with people," Endicott said.
Members meet every second Wednesday of the month at 1 p.m. at the museum. Endicott said these meetings are open to everyone, from novices to experts of genealogical research. There are yearly dues of $10 and there is an optional $1 donation per meeting. This money goes toward paying a seminar speaker as well as buying books for the collection.
Currently, the MCGS has an agreement with the Mohave Museum of History and the Arts to keep their library in the museum. However, Endicott said this agreement was subject to space availability, and the museum has a new collection coming in that requires the MCGS to move their library by March 1.
"We have been looking into different options," Endicott said. "We need somewhere to take the library."
The current library has about 200 books which vary from local records to international records, including ship records and early settlers accounts. There are about four bookcases, three filing cabinets and a microfilm collection full of information.
"The library here is open to the public, it's not just for us," Endicott said. "And we'd like for it to continue that way."
For more information or to volunteer space, call Belinda Sharp at 928-279-1847, and be sure to leave a message.
"In this generation, there are a lot of people who feel lost, with no true identity," Sharp said. "Finding out your family history helps ground you in humanity. It lets you stand in your own power."
More like this story