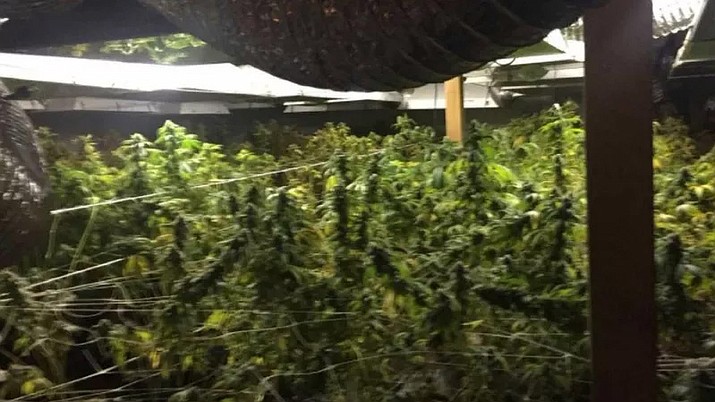 Originally Published: February 9, 2018 5:33 a.m.
TONOPAH, Ariz. (AP) — Three people were arrested for an illegal $3.5 million marijuana grow operation in Arizona.
KTVK-TV/KPHO-TV reports Maricopa County Drug Suppression Task Force and High Intensity Drug Trafficking Area detectives simultaneously served search warrants last week at three separate locations in Tonopah.
The three locations were all linked to an illegal marijuana grow operation.
The seizures included more than 1,400 marijuana plants, 18 pounds of marijuana, guns, ammunition and grow equipment.
The total estimated street value is approximately $3.5 million.
All three suspects were booked on possession of marijuana for sale and producing marijuana.