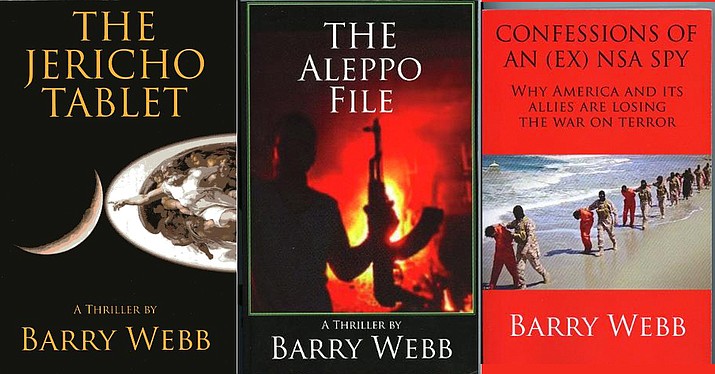 Originally Published: February 9, 2018 5:55 a.m.
KINGMAN – Barry Webb, political author and former Arabic translator and analyst for the National Security Agency, will speak to the Republican Women's Club of Kingman at 12:30 p.m. Tuesday at the Dambar restaurant, 1960 Andy Devine Ave.
The club meeting starts at 11:30 a.m. if you want to order lunch. The public is invited and admission is $3 to cover administrative costs.
Webb's presentation is "Interfering in Other Countries' Elections: The Obama and Hillary Style."
"Meddling into the political affairs of other countries has cost the lives of hundreds of thousands of human beings, made millions more homeless, caused Benghazi, led to the rise of ISIS and caused the mass refugee invasion of Europe destabilizing those countries," Webb says.
There will be a question-and-answer period following Webb's presentation, and he'll be signing books for sale after the meeting.
Also, Mohave County Republican Party Chairman Larry Schiff announced the date for the Patriot Dinner hosted by District 1 has been set for April 28 at Mohave County Fairgrounds. A "high-ranking" Arizona official will be guest of honor, though Schiff could not disclose further details. Maximum attendance at the dinner will be about 250.
"I promise this will be the event of the year in Kingman," Schiff said.
For more information, visit www.mohavecountyrepublican.org.