County withdraws intent to seek death penalty for Rector
Originally Published: February 16, 2018 4:01 p.m.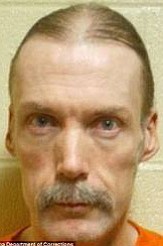 KINGMAN – The Mohave County Attorney's Office filed a motion Thursday in Superior Court to withdraw its intent to seek the death penalty for accused kidnapper, rapist and murderer Justin James Rector in hopes of moving the case along.
In the court filing, Deputy County Attorney Greg McPhillips said there's "no realistic speedy resolution" for the families of the victims, and the earliest trial date would be 10 years after the charges were brought against the defendant.
Rector, 29, is charged with the first-degree murder of 8-year-old Bella Grogan-Cannella of Bullhead City, whose body was found buried in a shallow grave in September 2014.
"Bottom line is we just realized the complete futility in death penalty cases," Mohave County Attorney Matt Smith said Friday. "I've been here 30 years and in that time only one person has been executed."
That was Daniel Cook, a convicted murderer from Lake Havasu City who spent 24 years on death row and helped speed the process by representing himself, Smith said.
"We met with representatives of the victim and even though this isn't what she wanted, she ended up agreeing this is what we should do," Smith said.
Multiple changes in defense counsel have delayed progress in the case, which has dragged on for 3½ years with more than 20 court hearings.
The state has spent more than $250,000 on Rector's defense, only to have defense attorney Gerald Gavin withdraw from the case due to an ethical conflict of interest.
"You look at the amount of money on these (death penalty) cases, and it's just insane," Smith said. "It'll get to trial quicker because you don't have that mitigation phase going. Our hope is to get this case tried and get some closure on it."
According to the motion, even if the state is successful in the death penalty phase, there's no reasonable likelihood of the death penalty actually being imposed in a realistic and efficient timeframe, given the current state of affairs surrounding criminals sentenced to death.
The state still intends to seek a first-degree murder conviction at Rector's trial.
More like this story
SUBMIT FEEDBACK
Click Below to: