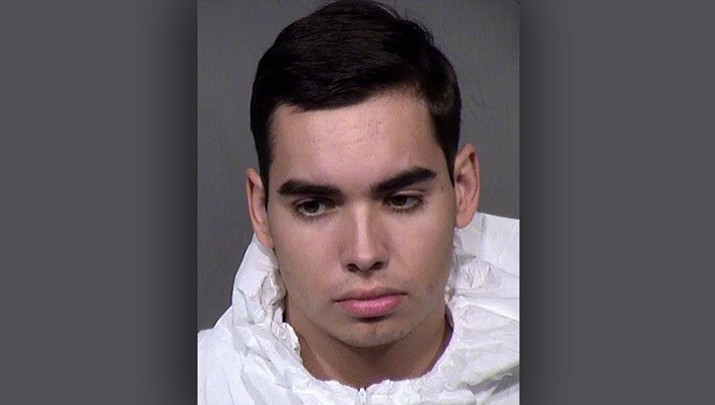 Originally Published: February 19, 2018 5:53 a.m.
PHOENIX (AP) – An Arizona man who tweeted that he needed to move out of the home where he was living before he killed his roommates has pleaded guilty to manslaughter in the subsequent shooting death of the owner of the suburban Phoenix house.
Zachary Dale Penton, 23, was originally charged with second-degree murder in the August 2016 fatal shooting of 41-year-old Danny Garofalo. The plea deal made on Monday to the lesser charge of manslaughter doesn't recommend a sentence for Penton, who faces seven to 21 years in prison.
Penton, a convenience store manager who had lived in the suburban Gilbert home for two months, told investigators that a struggle broke out when Garofalo, who lived in the house, came into his bedroom and told Penton he had to move out. Penton said he was acting in self-defense after Garofalo tackled him, took away his phone and threatened to kill him.
Penton told police that he then reached under his pillow for his loaded semi-automatic handgun and opened fire after Garofalo frightened him by speaking irrationally. Garofalo suffered two gunshot wounds to the torso. Penton then called 911 to report the shooting.
Prosecutors have said Penton, who was not hurt, could have run away or called for help rather than shoot the unarmed Garofalo.
More like this story