Prep Softball: Academy powers past Kingman High

Originally Published: February 22, 2018 6:45 a.m.
KINGMAN – The Kingman Academy high school softball team demonstrated its firepower at the plate Wednesday afternoon against rival Kingman High. Four starters finished with three hits apiece as the Lady Tigers racked up 18 base knocks in a 16-5 victory in five innings due to the run-rule at Southside Park.
Photo Gallery
Softball: Kingman at Kingman Academy - Feb. 21, 2018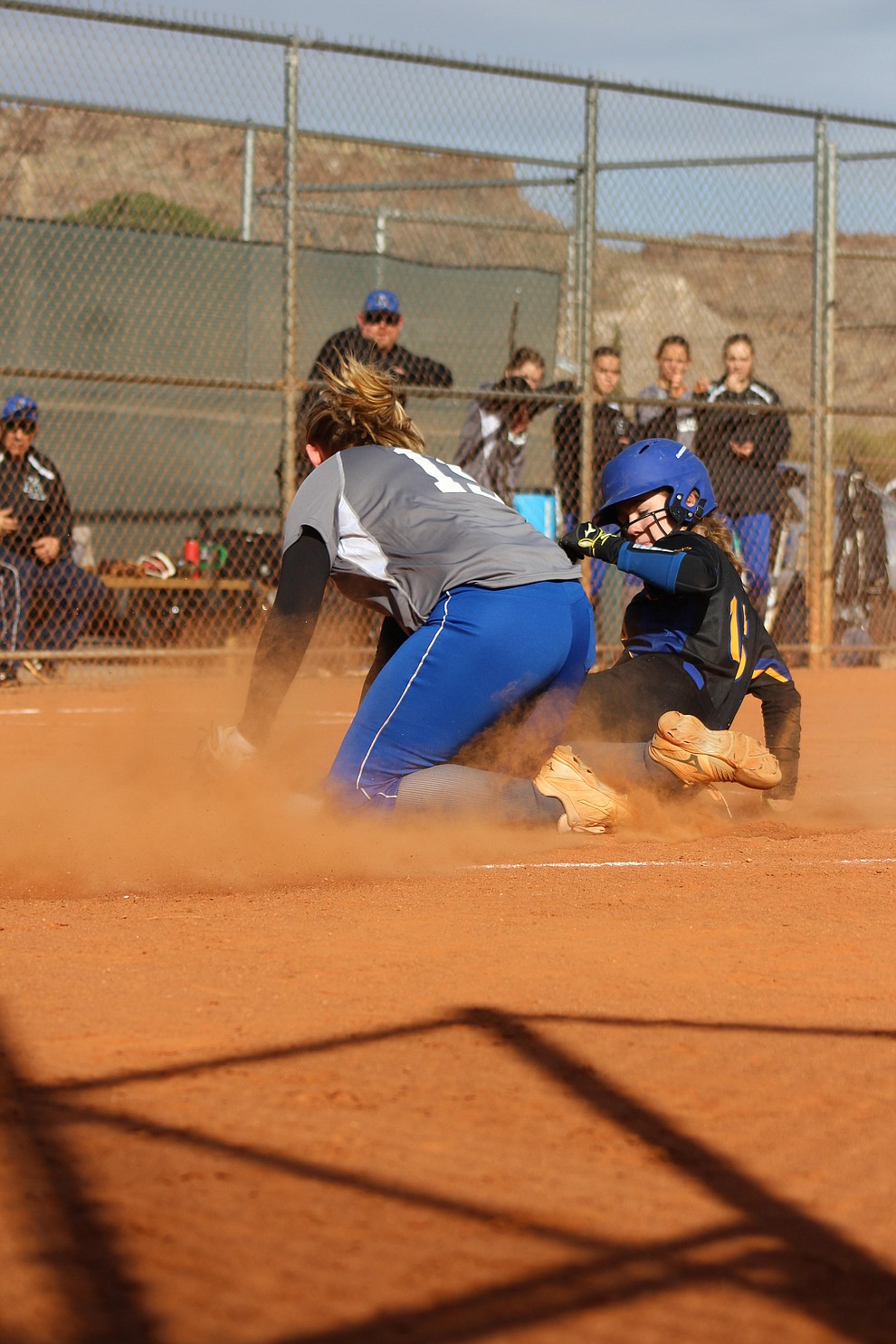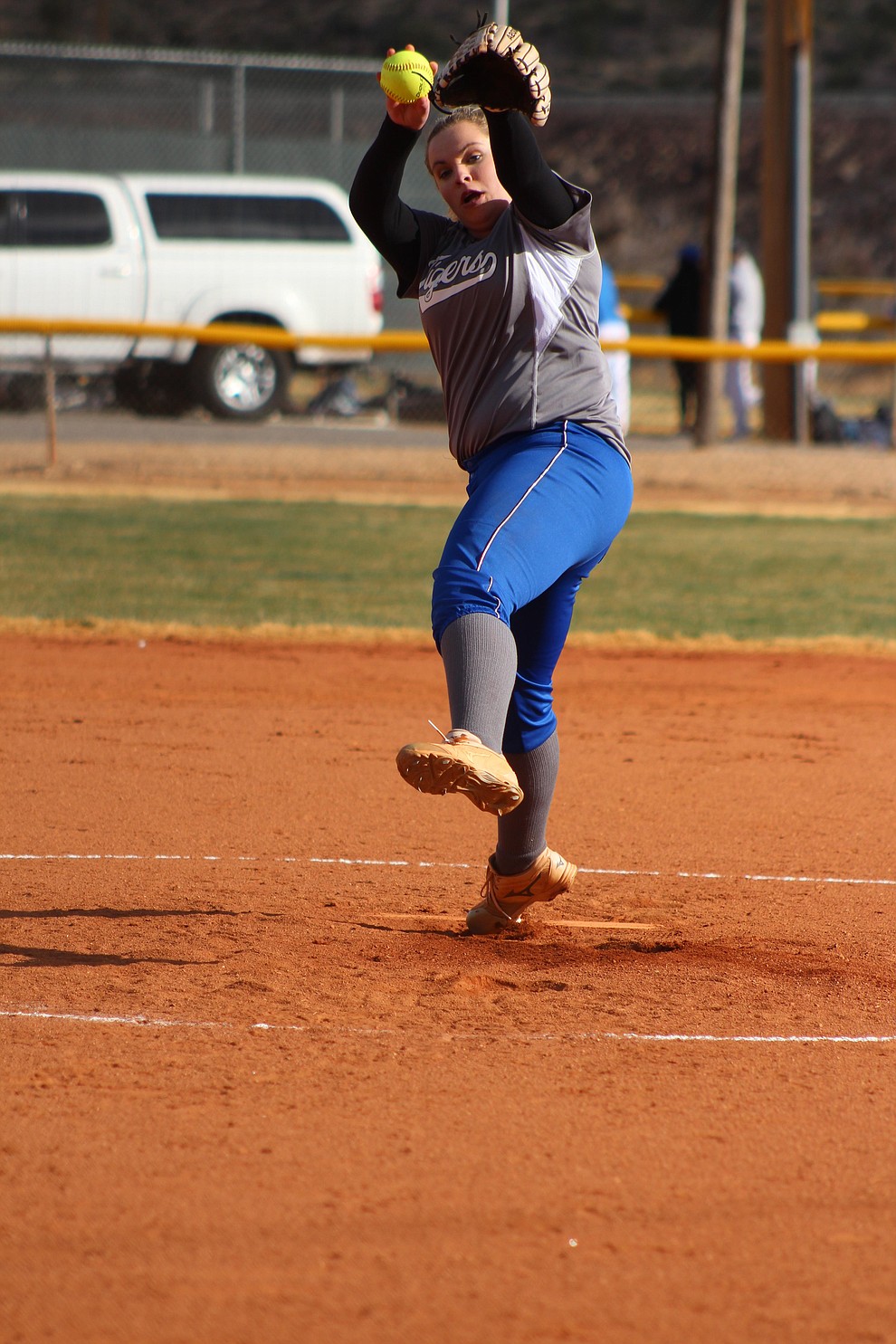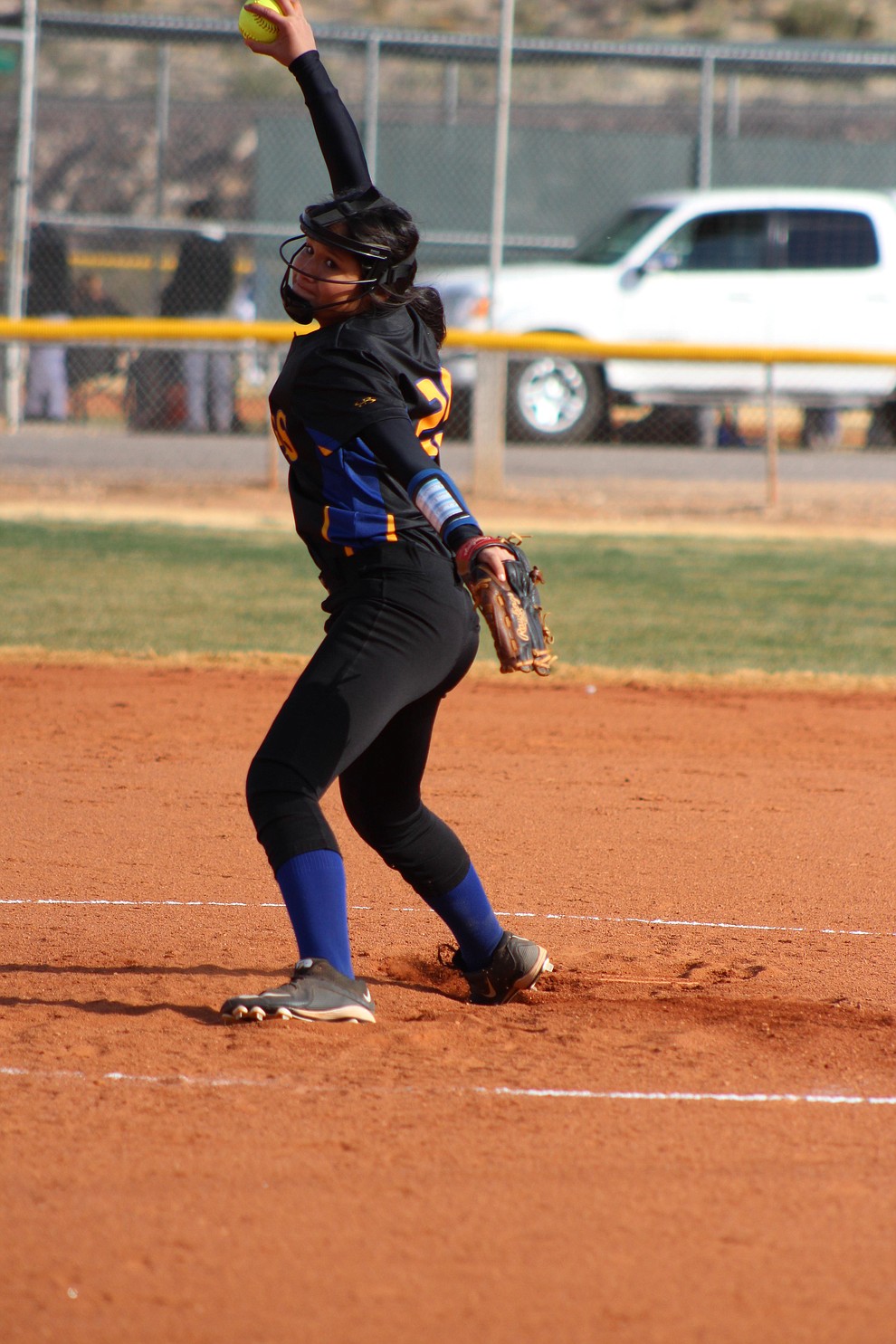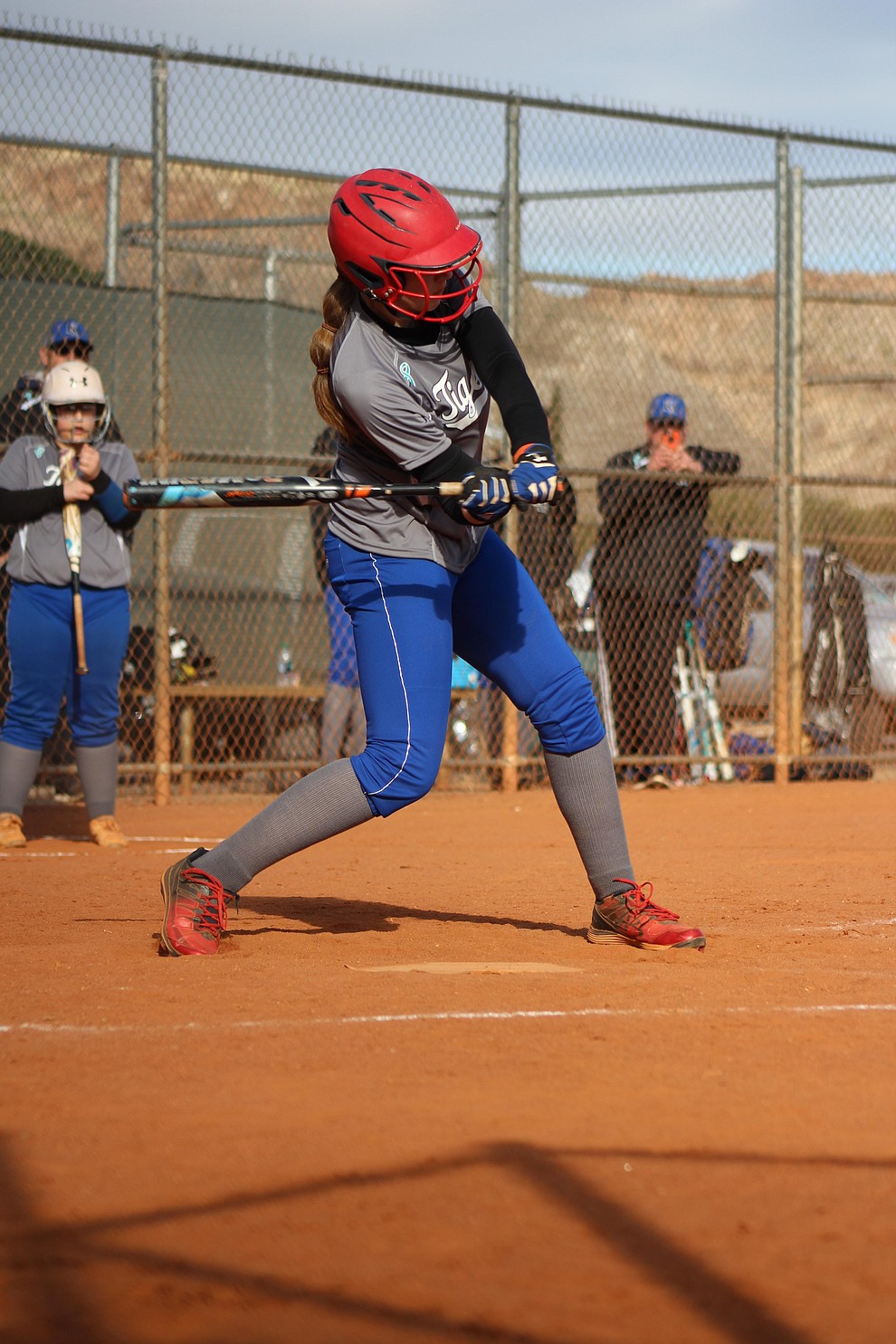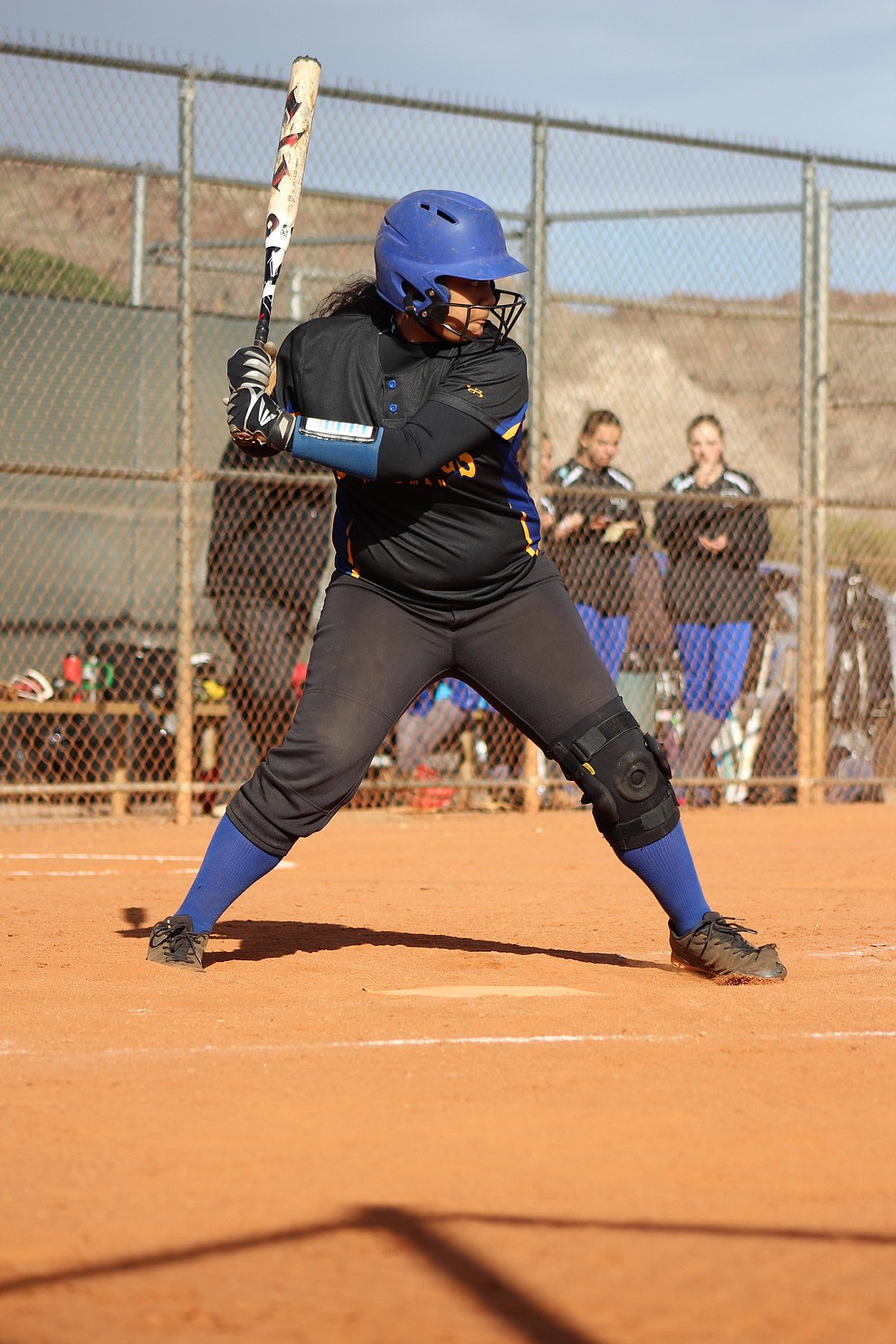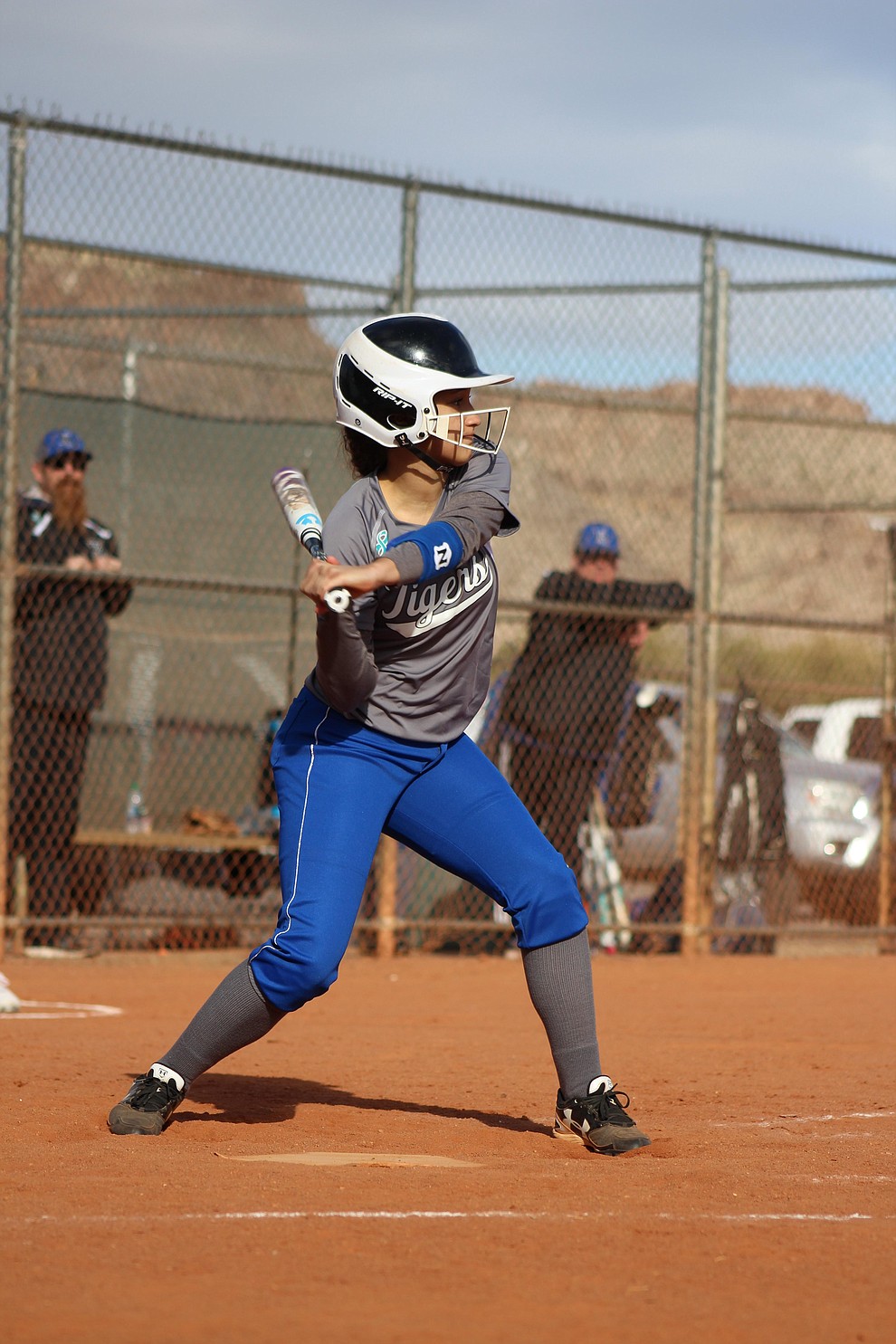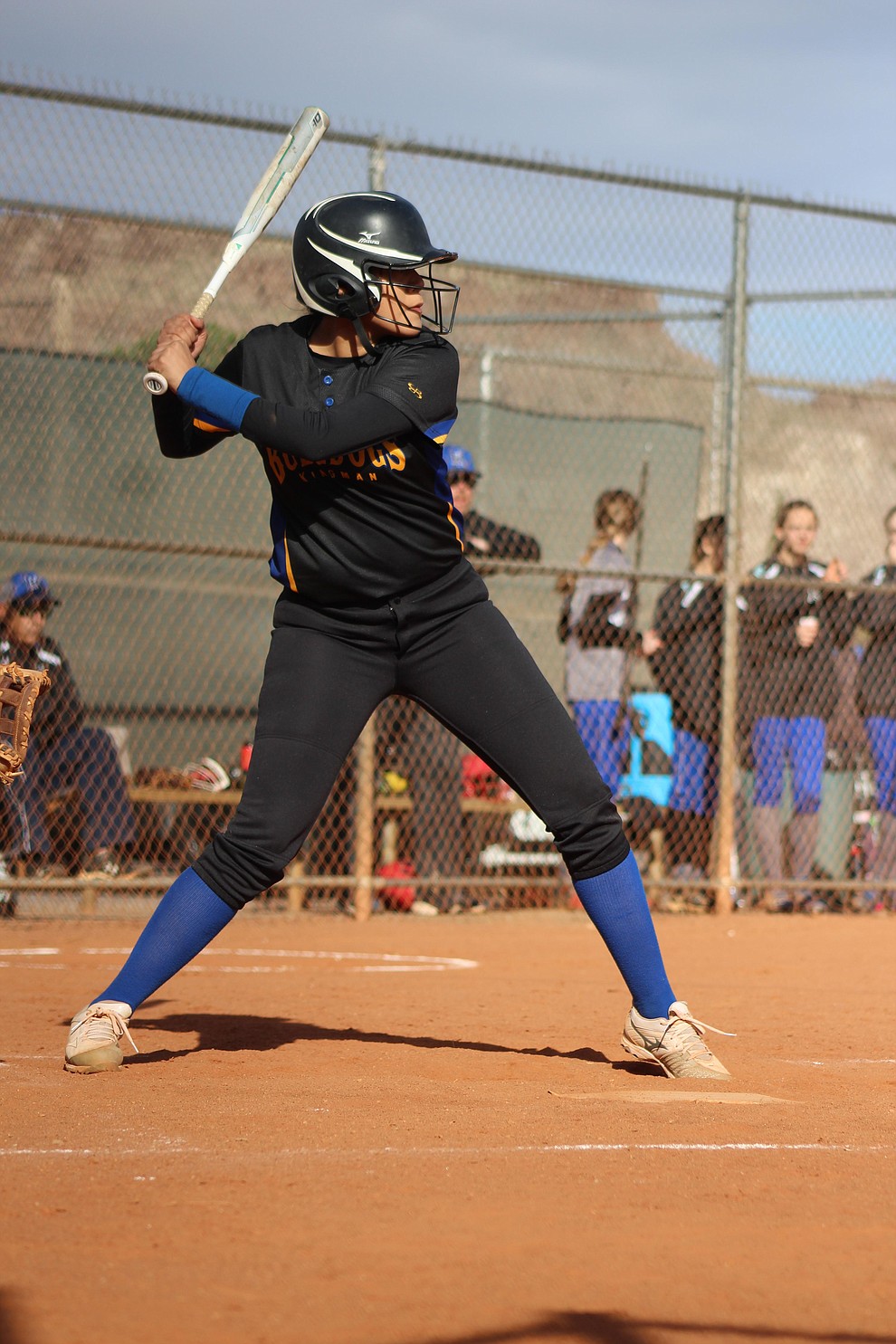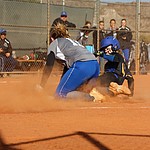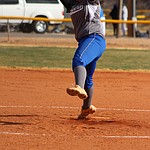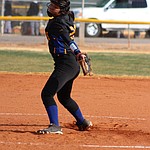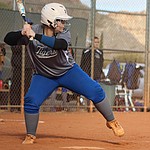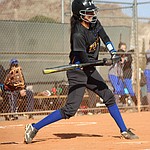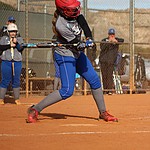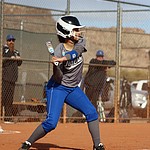 "Our game plan was to come out, hit the ball and attack the ball," said Academy head coach Tim Pena. "Once we got that lead, we kind of fell of a little bit. We want to come out strong and maintain it. That's the consistency we need to have. But not bad for our first game."
The Lady Bulldogs made it interesting by scoring four runs in the top of the fourth to cut their deficit to 9-5, but the Lady Tigers responded with seven runs of their own in the bottom half of the frame to put the game out of reach.
"For it being the first game out, I was really proud of the girls," said Kingman head coach Craig Lee. "I thought we played pretty good. We tried to run the bases aggressively and the girls hung in there. We just have to keep working on hitting the ball better. "
Academy showed how successful it is at hitting the ball, led by Jillian Winters' perfect 3-for-3 performance with a team-high four RBIs.
"Coming into senior year, I definitely feel more confident," Winters said. "As a leadoff hitter, it's my job to see the pitches and get on base for all the other girls to hit me in. Hopefully throughout the season I'm going to keep getting better and do what I did today."
She had plenty of help as Chloe Elliott, Shaunti Short and Randa Short also finished with three hits each to pace the Lady Tigers. Shaunti Short and Cassidy Hobbs also added two RBIs each, while Jessica Plew picked up the win in the circle after yielding five hits and striking out four in five innings of work.
Payton Chamberlain, meanwhile, led the Lady Bulldogs with a 2-for-3 day highlighted by two RBIs. Kayli Toms (1-for-3 with a run scored), Morgan Stephens (1-for-2 with an RBI and run scored) and Taylor Reed (1-for-3 with an RBI and run scored) rounded out Kingman's top performers.
While Chamberlain is likely the Lady Bulldogs' No. 1 pitcher this season, the fact that she is transitioning from basketball season resulted in Lee going with freshman Lilianna Valdivia in the circle.
"I'm very pleased with Lili and I thought she threw a good game," Lee said. "If Payton would have a little bit more time, I would have probably stuck her in. But I don't think her accuracy is there yet and I would rather lose a game with a team hitting than us walking them."
Lee added that he was also pleased with how well freshman catcher Madison Bell played behind the plate.
While the score at the end of the day may have been one-sided, Pena knows Kingman High is a talented bunch.
"I have a lot of respect for Craig Lee and his team over there," Pena said. "They're always prepared. It's always a good battle between us. I know he's going to have his team ready to play and we better be ready to play or they'll get you. We just wanted to come out strong and set the tone – and that's what we did."
The Lady Tigers travel to the Copper Classic this weekend in Bagdad, while the Lady Bulldogs host Lee Williams at 3:45 p.m. Friday.
More like this story
SUBMIT FEEDBACK
Click Below to: