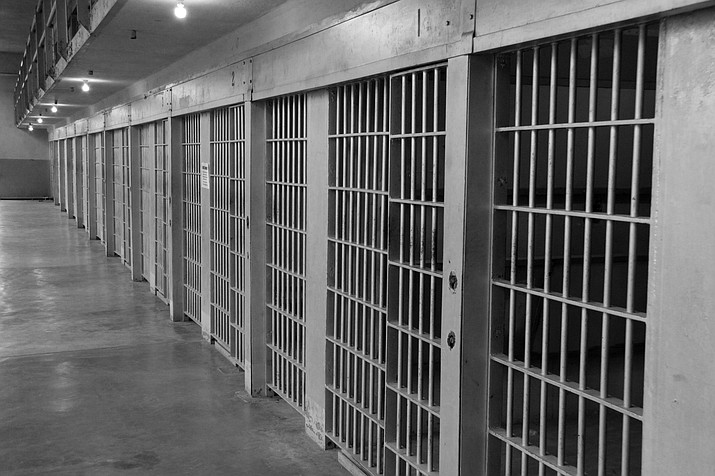 Originally Published: February 25, 2018 5:57 a.m.
KINGMAN – At more than $1 million apiece, Mohave County's death penalty cases take their financial toll on local government revenues.
"Although each death penalty case is different in what is billed to the county for the defense of the accused, the Mohave County Attorney's Office costs are part of its normal operating budget," said County Attorney Matt Smith.
"For our office, there are no additional costs because they are part of our caseload," Smith said. "Where you run into additional costs is that the defendant gets two attorneys by law."
Working as a team, one attorney focuses on the guilt phase, looking at the evidence and trying to get a lesser charge included that is not a death penalty option such as second degree murder or manslaughter.
The second attorney is a mitigation specialist who looks at the defendant's background, childhood, past experiences, abuse or trauma, and medical or psychological records, anything that would go to the penalty phase if the accused is found guilty.
"Additionally, because it's a murder case there are a lot of witness interviews, and because there is so much on the line, the defense will call more expert witnesses than a normal case," Smith said. "They really want to turn over every possible stone looking for things."
Adding salt to the fiscal wound, Smith said, is the fact there are no attorneys in the public defender's or legal defender's office that are qualified to handle death penalty cases, forcing the county to contract out for those services.
According to Mohave County Indigent Defense Services, defense attorney fees are billed at $125 per hour for the first chair and $90 an hour for the second.
"If the county could hire someone that is death qualified that would be the only way to save money," Smith said. "This wouldn't be easy to do because attorneys who are death qualified live in Phoenix and Tucson. "
It's not unheard of in attracting them to Mohave County, it is "very" difficult, Smith added.
County officials realize that defending those accused of a capital office is an expensive endeavor.
Although death row inmate Darrell Bryant Ketchner's conviction on a first-degree murder charge was reversed in 2014, he will still serve 57 years for attempted first-degree murder and three counts of aggravated assault.
If the county decides to retry Ketchner for first-degree murder it would add to the county's costs. To date, it has spent more than $3.5 million on Ketchner's defense.
In a separate Mohave County case, death row inmate Bobby Poyson's conviction was affirmed last month by a federal court, but his death sentence was overturned. The sentence could be reinstated by the Arizona Supreme Court or through a court proceeding at additional costs to the county.
Between fiscal year 2010 and 2018 the county has spent nearly $3.6 million on defending capitol cases.
Another aspect of the costs of a death penalty case involve the trial itself.
In a normal felony case, with an eight person jury the court will call in 50 to 60 people as potential jurors. For a case that involves a sentence of 30 years to life the jury pool could be as many as 90. For death penalty cases with a 12 person jury, the county will call in 180.
Jurors are paid $12 per day plus 44.5 cents for mileage traveling to and from home.
The appeals process also triggers its own expense.
Along with the regular appeal process that could result in additional county expenditures under Rule 32 of the Arizona Rules of Criminal Procedure, an appeal is automatically filed with the Arizona Supreme Court into a death row inmate's time in prison for several reasons that include ineffective assistance of counsel, newly discovered evidence or a substantive change of law.
If the appeal is successful, the case is remanded back to the trial court and the county would again become involved in the process and incur costs.