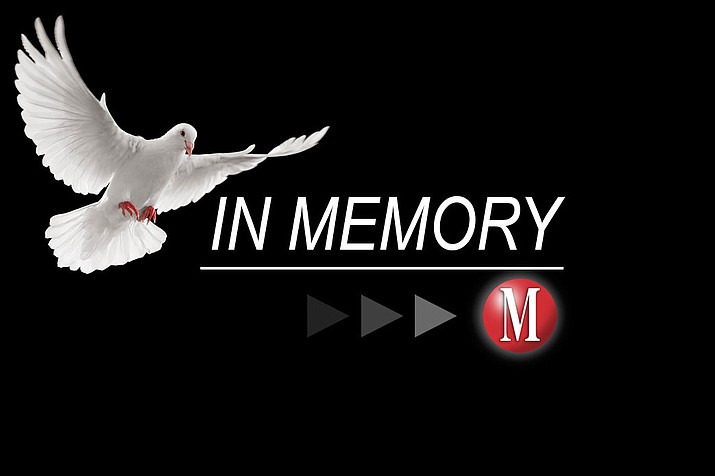 Originally Published: January 12, 2018 6 a.m.
Mr. Richard Howard Pinney of Golden Valley, Arizona passed away last Saturday, Jan. 6, 2018 at the age of 81.
Richard was born to parents Richard O. Pinney and Hazel D. Dickie on June 1, 1936 in Kingman, Arizona. He had three sisters: Caroldene Justice, Linda Marie (both deceased), and Sandra Powell.
Richard attended Bagdad High School, graduating class of 1955. On Sept. 12, 1953 he married his first love, Ethel Faye Guest in St. George, Utah. The couple had five children: David, Richard, Brian, Carl, and Cynthia. When that marriage ended, he married the final love of his life, Dorothy Louise Dickie on Jan. 31, 1972 in West Covina, California. The two had only one daughter, Nicole.
Richard worked as a mechanic, later as a master welder, and owned various businesses including the Sun City, Arizona Texaco; the Santa Ana, California Harley Davidson; and finally, Bagdad Metal Works. He served in various positions within his church with many loved friends. Richard leaves a legacy of family dedication, hard work, entrepreneurial spirit, and service.
His memorial will be held at 2 p.m. Saturday, Jan. 13, 2018. It will be held at the LDS Chapel, 3180 Rutherford Dr. in Kingman, Arizona.