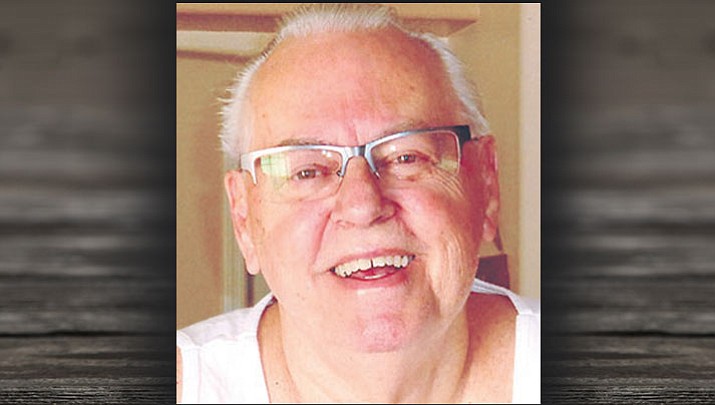 Originally Published: January 19, 2018 6 a.m.
Ken Clark passed away at Kingman Regional Medical Center on Jan. 12, 2018 at the age of 74. He was born July 29, 1943 in Dixon, Illinois to Edward and Maude Clark.

Ken was an Illinois State Trooper for 30 years retiring in 1996. Ken and his wife of 30 years, Marcia, moved to Kingman, Arizona where they resided for the last 20 years together.
Ken is survived by his loving wife; Marcia, daughter; Sherri (Dave) Ludens, sons; John (Kristi) Clark, Joe Clark (Dena), Joshua Clark, Nicholas (Jenny) Frew, Jeremy (Dani) Frew, grandchildren; Kyle (Christen) Schopp, Michael Ludens, Kylie, Austin, Gavin, Alexa, Keirra Clark , Madison, Cody, Colin, Lily, Allie Frew, nephew; Charles Ragan, and beloved fur babies Kenzie and Daphne.
Ken was preceded in death by his parents, son; James Clark, and sister; Judy Ragan.
We will all miss you dearly. Love you always and forever.
Per Ken's request no services will be held.
Arrangements were handled by Sutton Memorial Funeral Home in Kingman, Arizona.