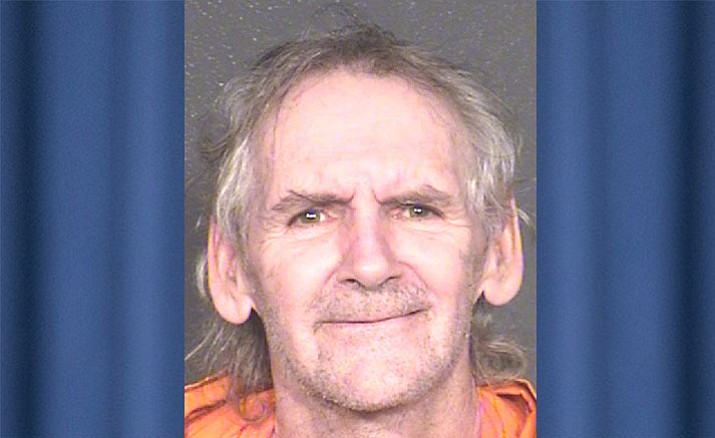 Originally Published: June 19, 2018 3:50 p.m.
KINGMAN – Philip John Martin's argument that double jeopardy should have prevented his first-degree murder conviction fell flat Tuesday, as the Arizona Court of Appeals upheld the conviction for the 2012 shotgun shooting death in Golden Valley of Steven Schwartz.
Martin was originally tried for first-degree murder in 2012. However, the jury could not agree on the charge and Martin was convicted of second-degree murder. He appealed then, and the Arizona Supreme Court reversed the conviction because jurors were not informed of the crime prevention component of Arizona's self-defense laws.
A new jury then returned a first-degree murder verdict in 2016. Martin appealed that conviction, claiming double jeopardy barred the second trial because the first jury's inability to come to a consensus on first-degree murder amounted to an implied acquittal, according to court documents.
However, the court of appeals wasn't swayed by that argument. The court said the second-degree murder conviction came as a result of a deadlocked jury as opposed to an implied acquittal of first-degree murder, which permitted a retrial for first-degree murder.
Martin killed his Golden Valley neighbor, Steven Schwartz, in 2012 when he shot Schwartz with a shotgun as he walked up Martin's driveway. Martin claimed he was scared of Schwartz and believed him to be armed. Evidence showed that Schwartz left his weapons in his vehicle before walking up Martin's driveway to ask why he continually blocked Elgin Road.
Martin never denied shooting Schwartz. He even told the Mohave County Sheriff's deputies who arrived on scene he shot Schwartz.
Schwartz told deputies just before he died there were no warning shots before Martin shot him.