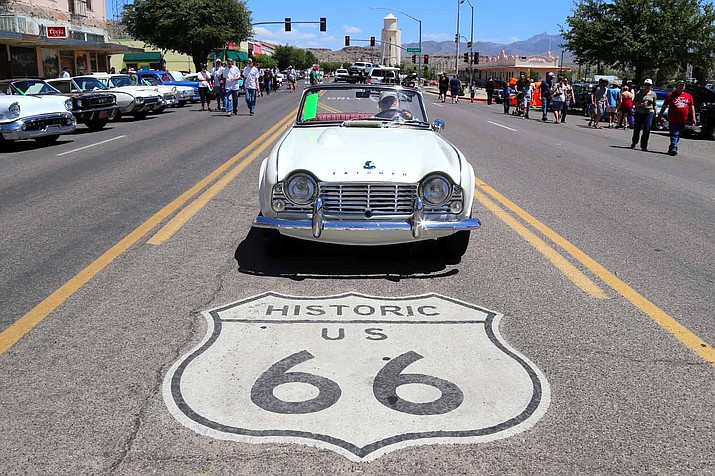 Originally Published: June 29, 2018 6 a.m.
Anyone who's lived here for any length of time understands the historical significance of Route 66, and the National Trust for Historic Preservation wants to make sure the Mother Road goes on forever.
Route 66 made the trust's 2018 list of America's 11 "Most Endangered Historic Places," an annual list that spotlights important examples of our nation's architectural and cultural heritage at risk of destruction or irreparable damage.
Almost 300 places have been on the list over 31 years, and in that time, fewer than 5 percent of listed sites have been lost.
"Route 66 has fueled America's imagination, popular culture and passion for the open road for nearly a century," Stephanie Meeks, president and CEO of the National Trust for Historic Preservation, said in announcing the list. "It deserves a place not just in our rearview mirror, but on our roadmap of unique travel experiences for generations to come."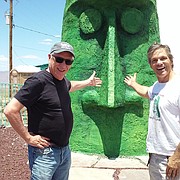 The trust's endangered list calls attention to threatened treasures throughout the nation, and has galvanized Americans to help local communities save them.
"As it has over the past three decades, we hope this list inspires people to speak out for the cherished places in their own communities that define our nation's past," Meeks said.
Route 66, commissioned from 1926-1985, was the shortest highway connecting the Midwest with Southern California, providing a vital transportation corridor for western migration.
The 2,400-mile highway runs through eight states, farm and tribal lands, big cities and rural towns, panoramic scenery and long stretches of isolated asphalt. More than 5.5 million people live along the highway.
The communities along Route 66 contain historic places, idiosyncratic character, and cultural relevance.
Independent businesses such as Mr. D'z Route 66 Diner and El Trovatore Motel in Kingman, architecture such as the Kingman Railroad Depot and Museum and kitschy roadside attractions such as Giganticus Headicus at Antares Point flourished along Route 66, but have gradually diminished as travelers bypassed towns on the interstate.
Interstate highways began replacing Route 66 in the 1950s, with communities and business districts along the road subsequently experiencing the decay and decline of their once thriving economies.
Some places are making a comeback, like the Hill Top Motel, which was recently purchased from foreclosure with plans for renovation.
While Congress has taken important steps to designate Route 66 a permanent National Historic Trail, legislation needs to be passed by the U.S. Senate and signed by the president. Otherwise, a vital preservation opportunity may be lost.
This permanent federal designation will place Route 66 among other nationally significant land or water routes that reflect America's history, noted Bill Thomas, chairman of the Route 66 Road Ahead Partnership.
It will also bring national recognition and economic development to historic sites along the historic highway.
"Over the past two decades, there has been a resurgence of interest in Route 66, making it one of the most popular heritage tourism attractions in our country and the world," Thomas said. "Many historically important properties and alignments of the Mother Road, however, are in danger of being lost."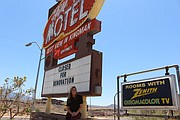 The nostalgia of Route 66 is a huge selling point for Kingman, said Josh Noble, tourism director for the city. About one-third of visitors come here for the Route 66 experience, according to surveys.
Nearly 70 percent have some interest in Route 66, even young couples and families.
"I think for baby boomers, there is an element of nostalgia," Noble said. "But for younger generations, it's something entirely different. These generations didn't grow up on Route 66. Their interest is fueled by a romanticized appeal of the Mother Road, very similar to how the Wild West became interwoven into the fabric of American culture, so has Route 66."
To learn more about what you can do to save Route 66 and the other places on the National Trust for Historic Preservation's "Most Endangered" list, go to www.savingplaces.org/11Most and www.route66roadahead.org.