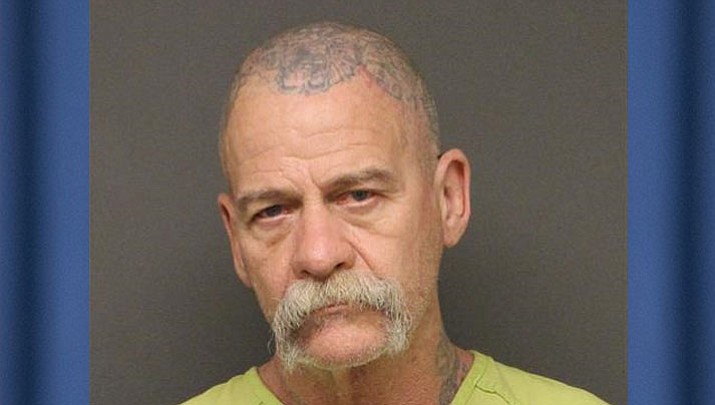 Originally Published: March 1, 2018 11:08 a.m.
KINGMAN – A man headed to jail apparently wanted to maintain his habit by smuggling in a plastic bag of white crystal substance, the Mohave County Sheriff's Office reported Thursday.
Ronald Edwin Wagoner, 60, of Kingman, was arrested Wednesday afternoon for introducing drugs into a secure facility and possession of dangerous drugs, both felony offenses.
Deputies were called to the jail around noon and spoke to detention officers who told them Wagoner was being booked into the jail on unrelated charges.
During the booking process, a detention officer said they observed a small plastic small plastic bag containing a crystal-like substance on the floor. Officers advised deputies when they asked Wagoner about the bag, he denied being in possession of the bag.
Deputies reviewed cameras in the area and allegedly observed Wagoner drop the bag and kick it into a corner. The substance field-tested positive for methamphetamine, and Wagoner was book on additional charges.
- Information provided by MCSO
More like this story