Mohave 911 | March 5, 2018
Originally Published: March 5, 2018 5:55 a.m.
Warrant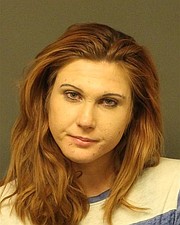 Chelsea Rachelle Pegorsch, 26, of Kingman, was arrested Feb. 26 for two felony probation violation warrants. Deputies located Pegorsch in the 3100 block of Butler Avenue. She was booked into the Mohave County Jail.
Fraud, drugs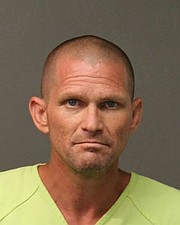 Tracy Wayne Crim, 48, of Kingman, was arrested Feb. 23 for fraudulent schemes, forgery, possession of dangerous drugs for sale, drug paraphernalia, three counts of misconduct with weapons and three counts of prohibited firearms possessor, all felonies.
Mohave County Sheriff's Office started investigating Crim in January for fraudulently notarizing bills of sale for stolen vehicles. Detectives carried out a search warrant at Crim's residence in the 3600 block of Martin Lane and found the fraudulent notary stamp, a quarter-ounce of methamphetamines and several guns.
Crim admitted to the fraudulent notary. He has prior felony convictions and is a prohibited possessor. He was booked into the Mohave County Jail. The investigation is ongoing.
Aggravated DUI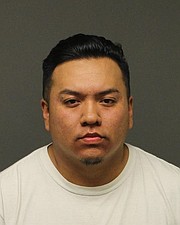 Joseito Jeuben Montana, 30, of Truxton, was arrested Feb. 27 for aggravated DUI with a passenger under age 15.
Mohave County Sheriff's deputies responded to a call involving a vehicle that had run off the road in the area of Benton and Pinal. A witness said the vehicle entered the curve and ran off the roadway and into the wash bed.
Deputies spoke with the driver, Josesito Montana, who was not injured, though his 7-year-old passenger complained of neck pain.
Montana showed signs of impairment. He did poorly on field sobriety tests, and his blood alcohol level was well over the legal limit. He was booked into Mohave County Jail.
More like this story
SUBMIT FEEDBACK
Click Below to: