Wife dead, husband in coma from Golden Valley fire
Originally Published: March 7, 2018 11:44 a.m.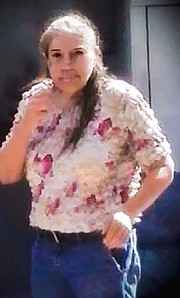 GOLDEN VALLEY – A 54-year-old woman died and her husband remains in an induced coma at a Las Vegas hospital following a Sunday morning mobile home fire in the 3000 block of McConnico Road, according to reports from family and Golden Valley Fire District.
Firefighters arrived at the scene at 6:42 a.m. and found the mobile home fully engulfed in flames.
David Lorimer, 57, was found on the ground outside an open window of the home, and his wife, Susan, was trying to escape through the window.
Firefighters extricated her and performed CPR, but she was pronounced dead at the scene.
"She was truly a decent person," David's sister, Alison Lorimer-Rodgers, said from Indiana, David's sister. "It appeared that he (David) had been trying to help her get out, but both of them were overcome by smoke. The romantic in me is having a heartbreak over that story."
They were married for more than 30 years and had two sons, David Jr., who works in Kingman, and Justin, from Kentucky.
Lorimer-Rodgers mentioned that Susan was not in good health and suffered from severe asthma. Debris had fallen on her and firefighters had difficulty removing her from the home, Lorimer-Rodgers added.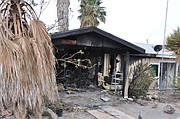 The couple had no life or home insurance. The family has set up an account at www.gofundme.com/susan-lorimer-memorial-fund to help with funeral expenses.
Lorimer-Rodgers is making travel arrangements to visit her brother in the hospital. He suffered heavy smoke inhalation and was transported to Kingman Regional Medical Center, then flown to UMC in Las Vegas where he remains in critical condition, hooked up to a respirator.
"I don't want him to wake up and realize she's not there," the sister said.
The couple had two dogs, including a therapy dog that did not survive, Lorimer-Rodgers said. The second dog is recovering from minor smoke inhalation in the care of family.
A total of 12 firefighters from three engines and a water tender responded to the fire, with one engine from Kingman Fire Department assisting. They extinguished flames in the living room, kitchen and bathroom. The bedroom door was closed.
Cause of the fire remains under investigation.
More like this story
SUBMIT FEEDBACK
Click Below to: