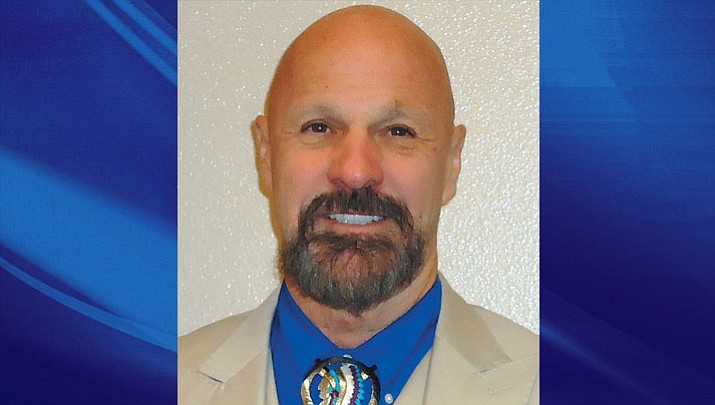 Originally Published: May 22, 2018 5:16 p.m.
KINGMAN – County Supervisor Buster Johnson was bustin' chops at Monday's board meeting, pulling 10 items from the consent agenda, seven of them placed by Public Works, but then voting to approve all of them.
Johnson, representing the Lake Havasu City area, is known as a cantankerous supervisor who likes to vote against anything he considers a waste of taxpayers' money.
He won't accept dirt roads into the county's tertiary road maintenance system, telling citizens they shouldn't have moved out there if they didn't like the roads. He raised public ire over his stance against increasing the library district tax to keep rural branches open.
On Monday, he questioned $50,771 of in-kind donations from the Senior Center nonprofit site council, including $1,687 for utility assistance in Kingman and $6,340 utility assistance for Lake Havasu.
He wanted to know what repairs were being made, and why it wasn't going through the county's procurement department.
"We have no control over who's fixing our building and what's been done," he said.
Patty Mead, director of Mohave County Public Health, said funding is limited for repairs and landscape, and the cost of $2,500 a year is not in her budget.
The Public Works items ranged from an application with the BLM for property rights for public purposes to abandoning 10,000 square feet of Pine Street lots to be used for off-street parking.
There was also $25,000 sourced to the quarter-cent sales tax to fund a plan review for the new Superior Court building.
Most of Johnson's questions were the same: Is the information he received "complete and truthful?"
Public Works Director Steve Latoski responded to each item, noting that the backup material provided for supervisors "represents the best truthfulness of information we have."
The tipping point for Supervisor Hildy Angius was the granting of a parcel in the Colorado City area offered by Meadow Lake Land Co.
A private property owner is offering to dedicate the land for rights of way, Latoski said.
"Is there an issue you'd like to share with the board?" Angius asked Johnson.
"It's from prior meetings of not getting complete and truthful information," Johnson responded, without going into detail.
Johnson said he received information from Public Works in the past that, in his opinion, was not truthful. It has nothing to do with the items from Monday's agenda, he said.
He also pulled a report on routine personnel actions from County Manager Mike Hendrix, asking about pay raises for court staff. Hendrix said he could certainly get back with Johnson and also provide that information for the board.