Mohave 911 | Nov. 4, 2018
Originally Published: November 4, 2018 7:30 p.m.
Mohave County Sheriff's Office and Kingman Police Department reported the following arrests for the week of Nov. 2: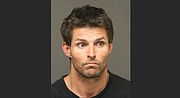 Aggravated assault, disorderly conduct
Lee Eugene Houston III, 34, of Kingman, was arrested Oct. 28 for felony assault on a firefighter and misdemeanor disorderly conduct.
Mohave County Sheriff's deputies responded to a structure fire in the 3500 block of Lum Avenue and tried to keep the crowd a safe distance away when they were told about a man who allegedly attempted to hit a firefighter and refused to leave.
Deputies saw the man, later identified as Houston, standing on the fence line to the property with a water hose and yelling at firefighters.
Houston pushed deputies away as they tried to detain him, and was wrestled to the ground, continuing to resist the deputies. He was eventually restrained and denied hitting the firefighter.
He was booked into Mohave County Jail without incident.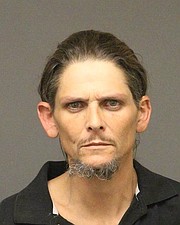 Unlawful flight, resisting arrest
Jack Ray Fields, 41 of Kingman, was arrested approximately at 2:30 p.m. on Oct. 27 for resisting arrest, unlawful flight from law enforcement, two counts of possession of a weapon by prohibited person, all felonies, and a felony fugitive from justice warrant.
Mohave County Sheriff's deputies observed a white truck with a trailer attached driving in the area of Win-Win Avenue and Eagle View Road. Deputies observed a male driver was the only occupant in the vehicle. The driver allegedly made several turns onto unmarked dirt roads and accelerated when the deputy attempted to follow the vehicle.
Deputies activated their lights and sirens to attempt a traffic stop but the vehicle continued. Deputies lost sight of the vehicle but it was located unoccupied a short time later. A search of the vehicle revealed a fictitious license plate, two rifles, and a VIN couldn't be located on the trailer.
Deputies set up a perimeter to search for the driver, a short time later, a brown truck was spotted driving away from the direction the suspect's footprints led. A traffic stop was conducted on the vehicle. Deputies made contact with the driver they observed a male matching the suspect's description laying on the back floor board of the vehicle.
Both men were ordered out of the vehicle and the suspect was identified as Fields. When asked, Fields advised he fled because he was on parole out of California.
A records check revealed the active felony warrant and Jack Ray Fields was arrested and booked into Mohave County Jail without further incident.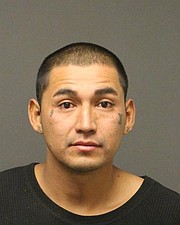 Trespassing, criminal damage
Louis Walema, 22 of Peach Springs, was arrested at approximately 7:30 a.m. Wednesday in the 6300 block of Highway 66 after dispatch received a call for possible trespassing.
The reporting party advised that she was the property owner and her neighbor had called her, stating they heard glass breaking on her property. Mohave County Sheriff's Office deputies responded and conducted a safety sweep of the residence and located a male subject, later identified as Walema.
Deputies observed a large glass window near the front door was broken, and the estimated cost of repairs was approximately $2,000. When asked, Walema stated he had been drinking the night before and didn't know how he got inside the residence.
Walema was arrested for 3rd degree criminal trespassing and criminal damage, both felonies. He was arrested and booked into Mohave County Jail without incident.
More like this story
SUBMIT FEEDBACK
Click Below to: