Prep Soccer: Lady Vols set school records in win over Kingman High

Originally Published: November 28, 2018 5:27 a.m.
KINGMAN – It was a historic night for Mackenzie Cathey.
Photo Gallery
Girls soccer: Lee Williams at Kingman - Nov. 27, 2018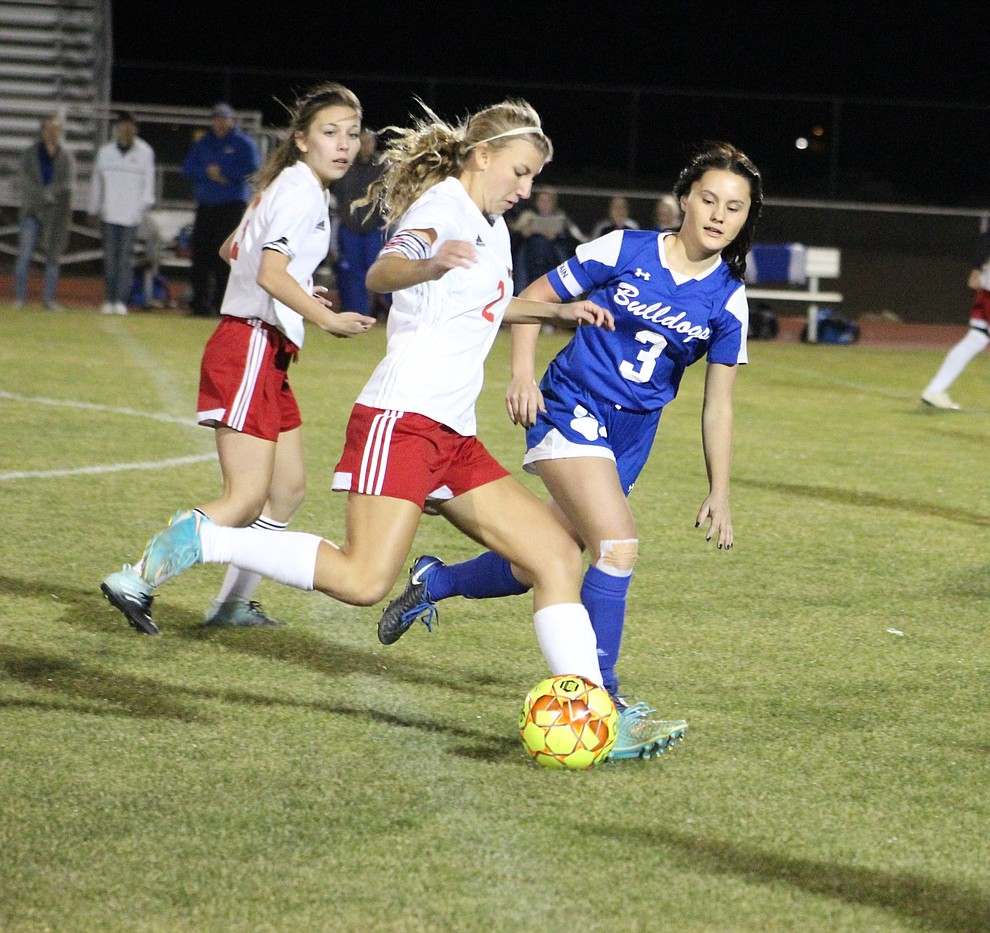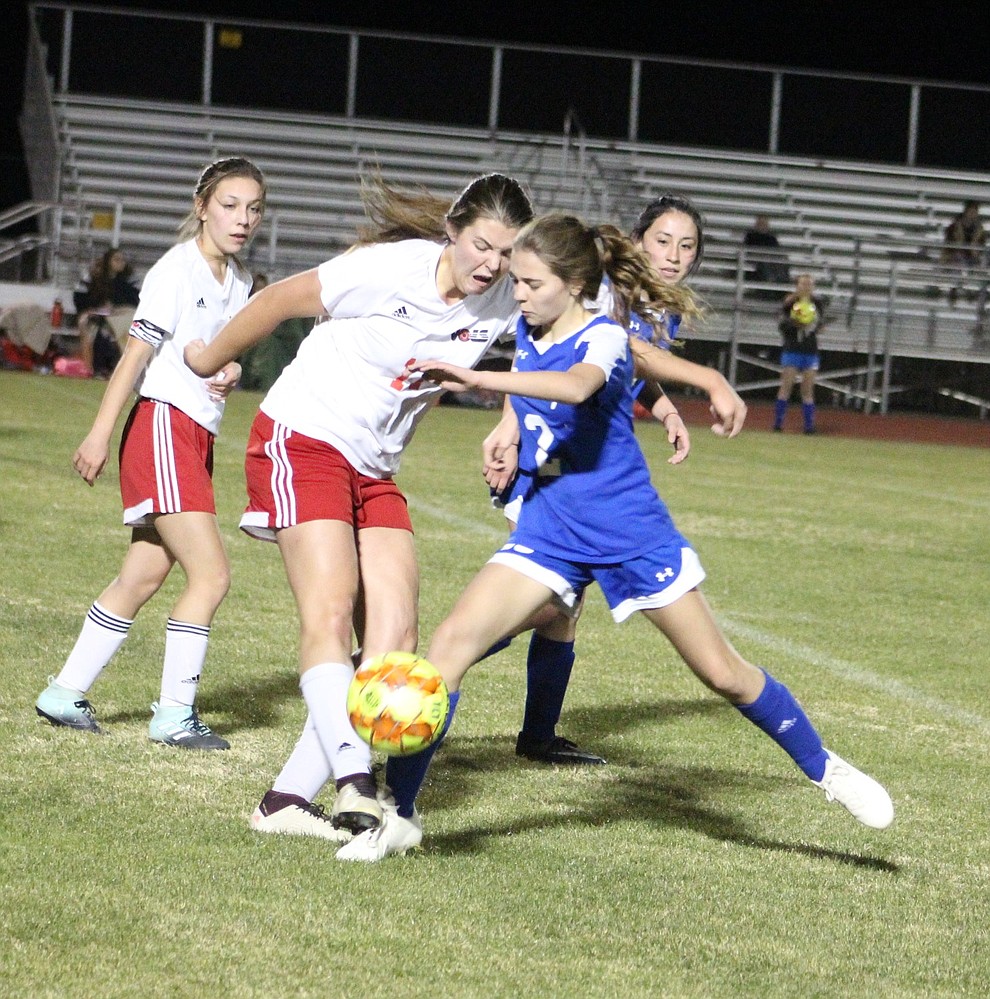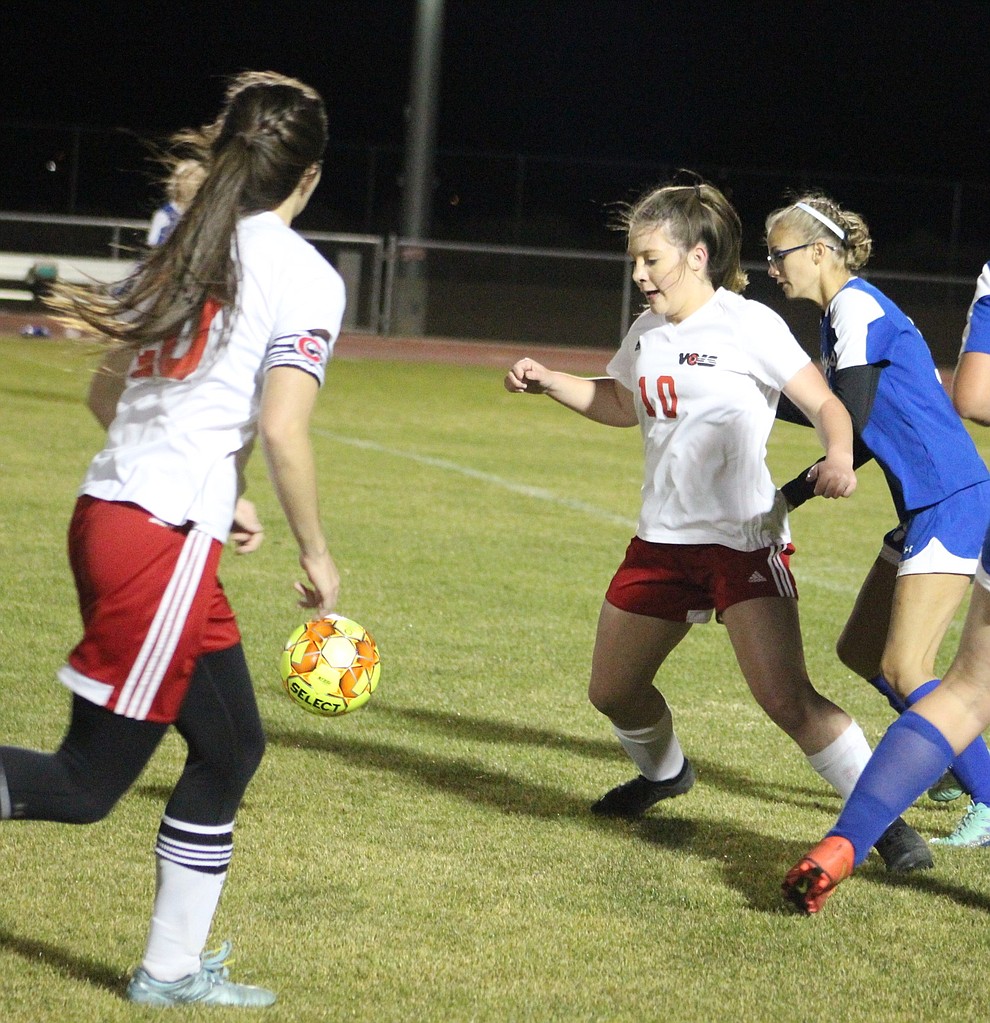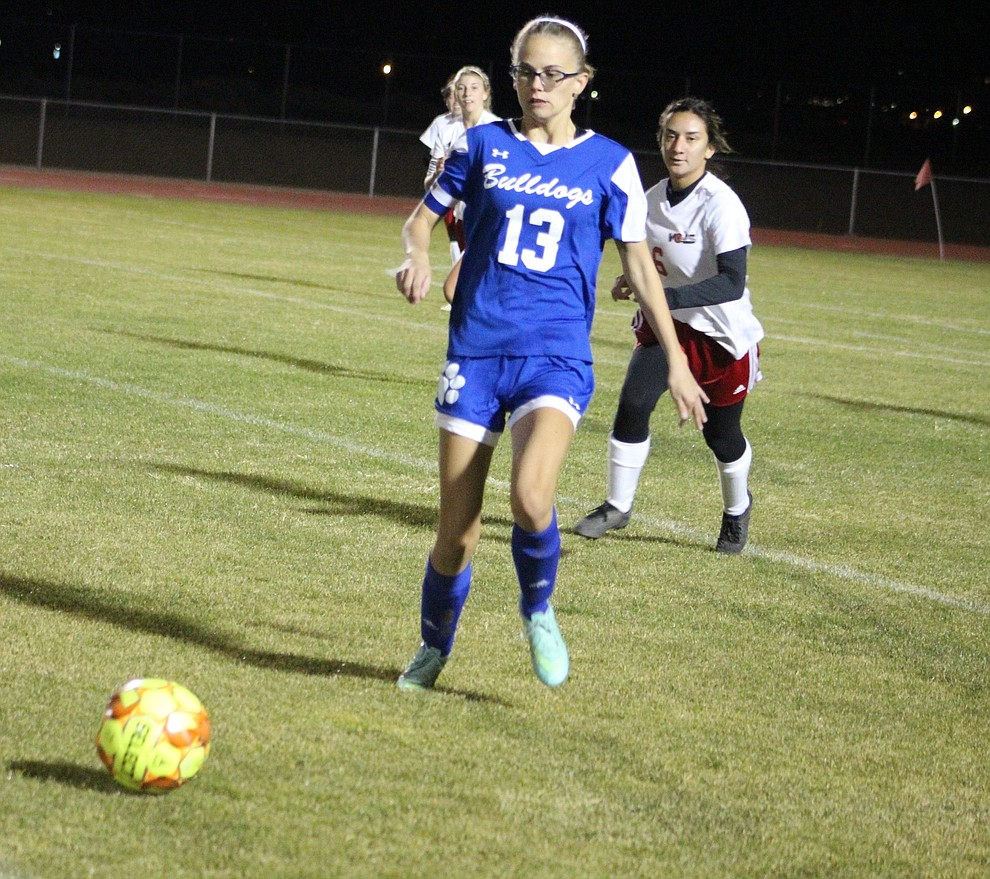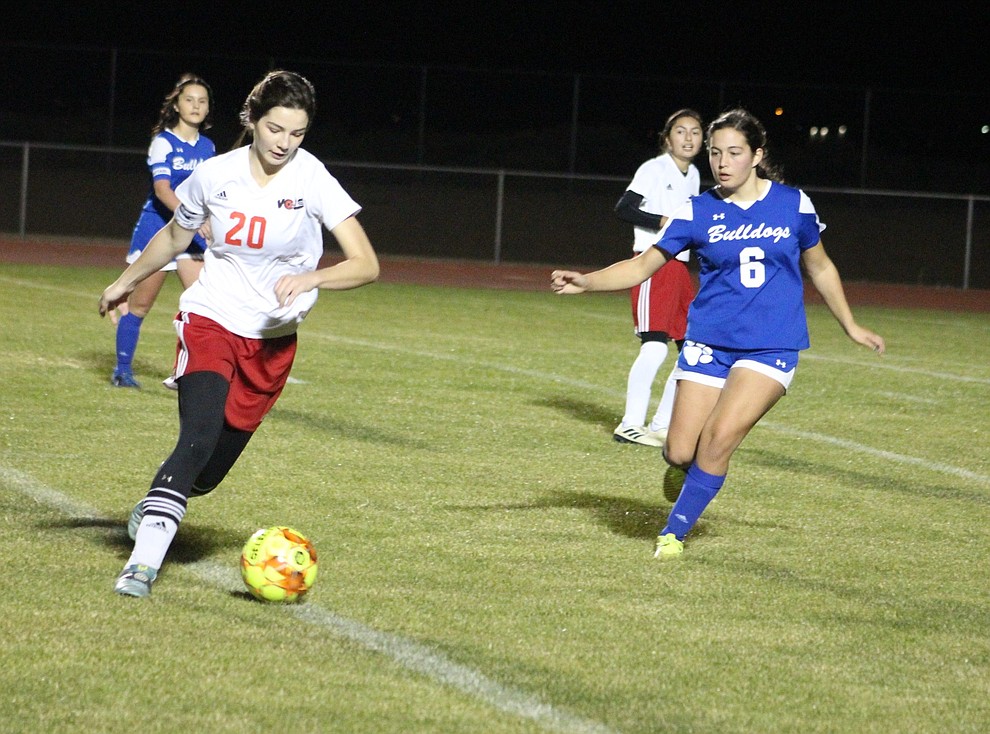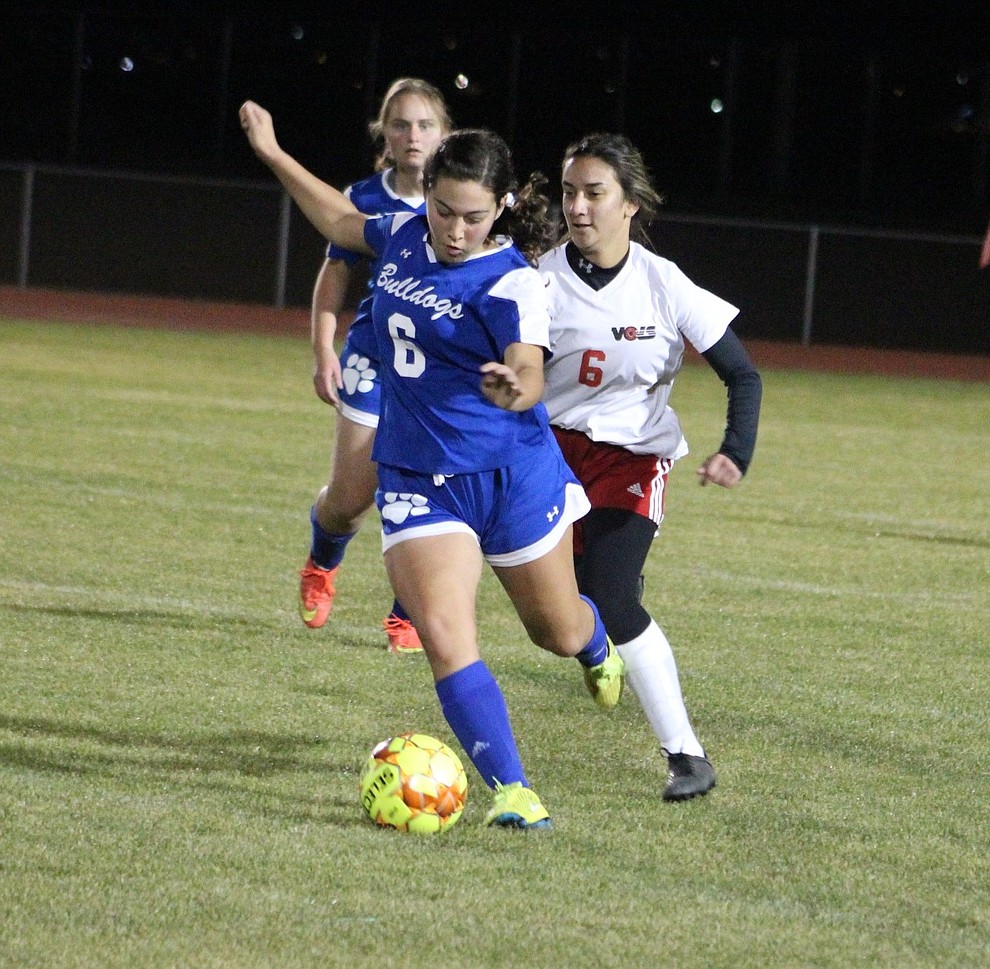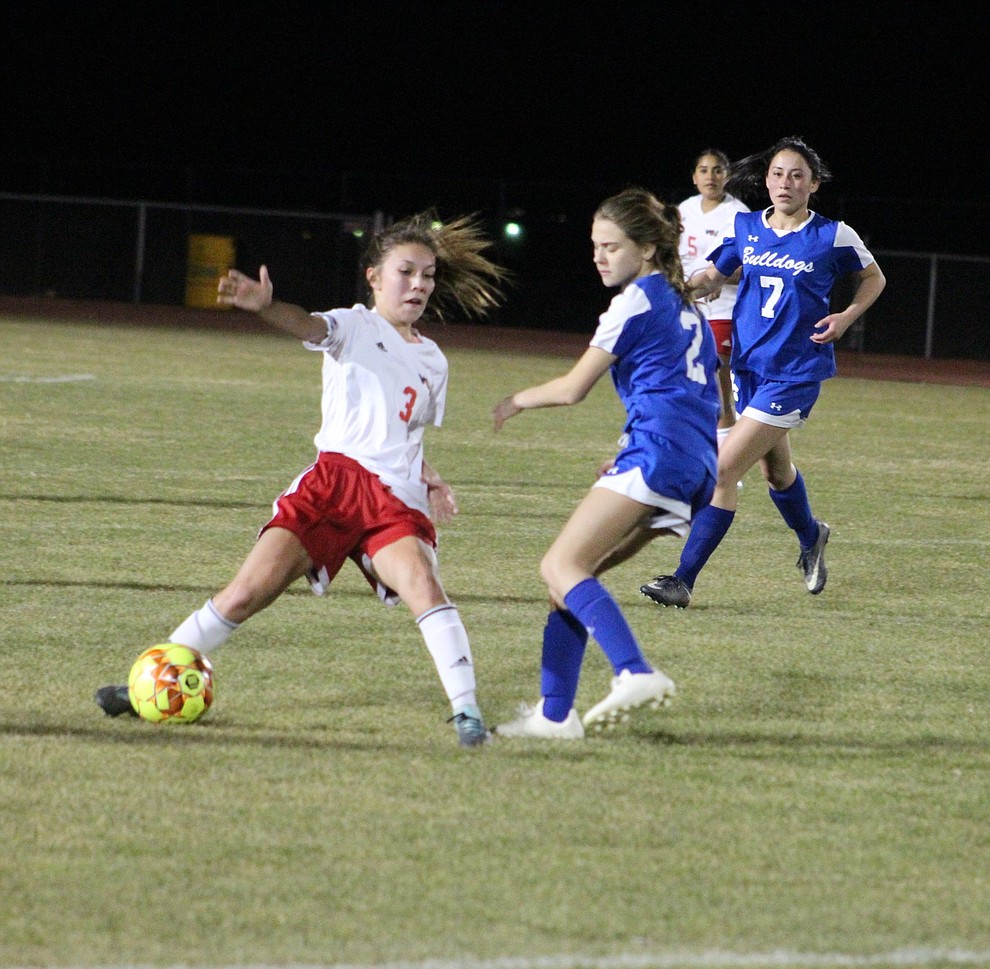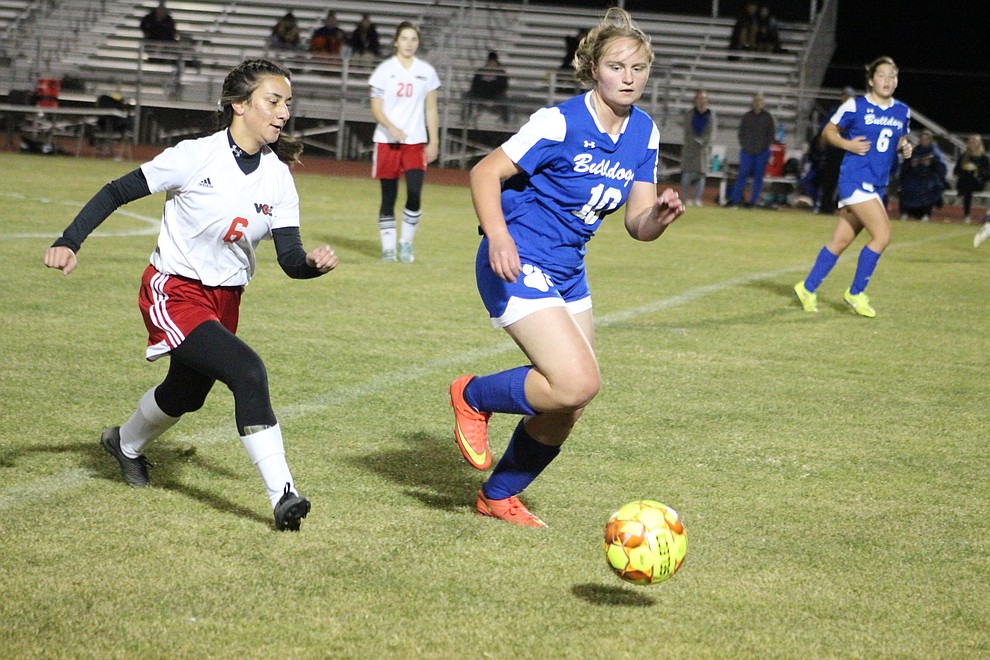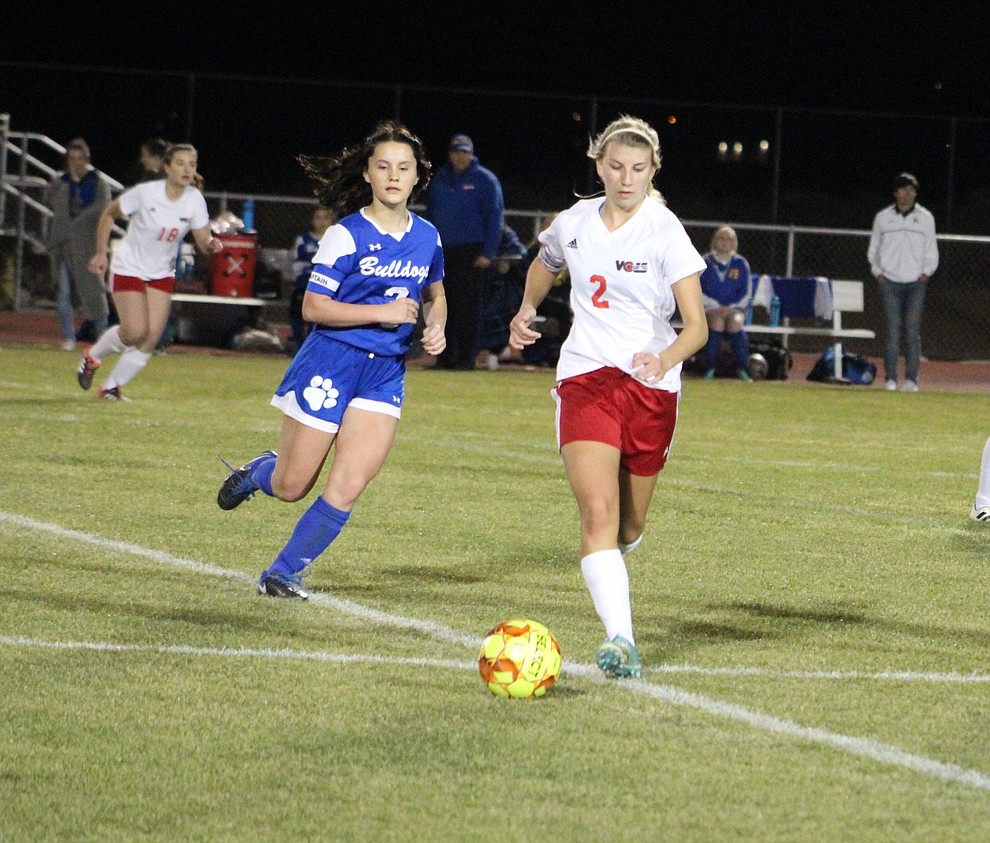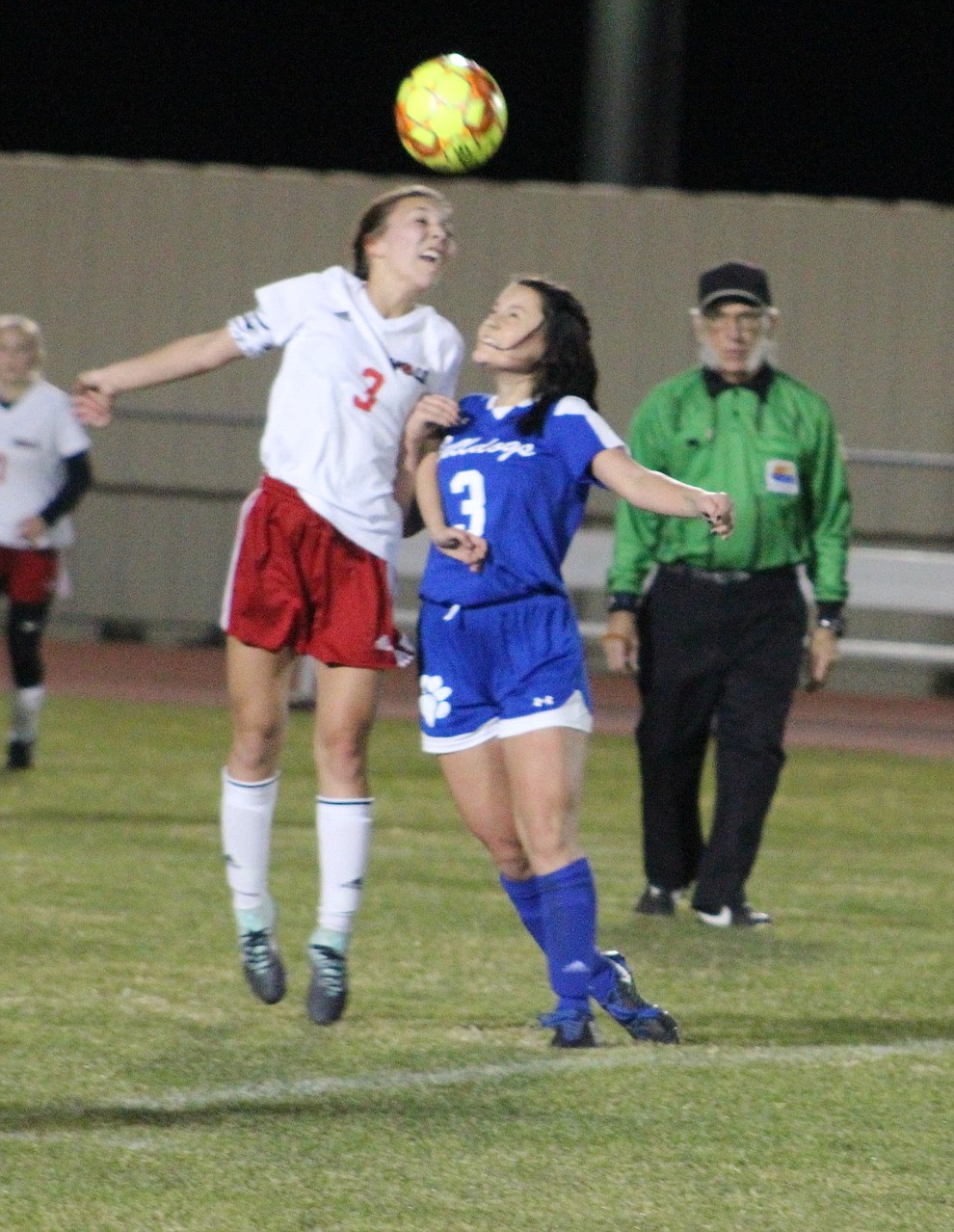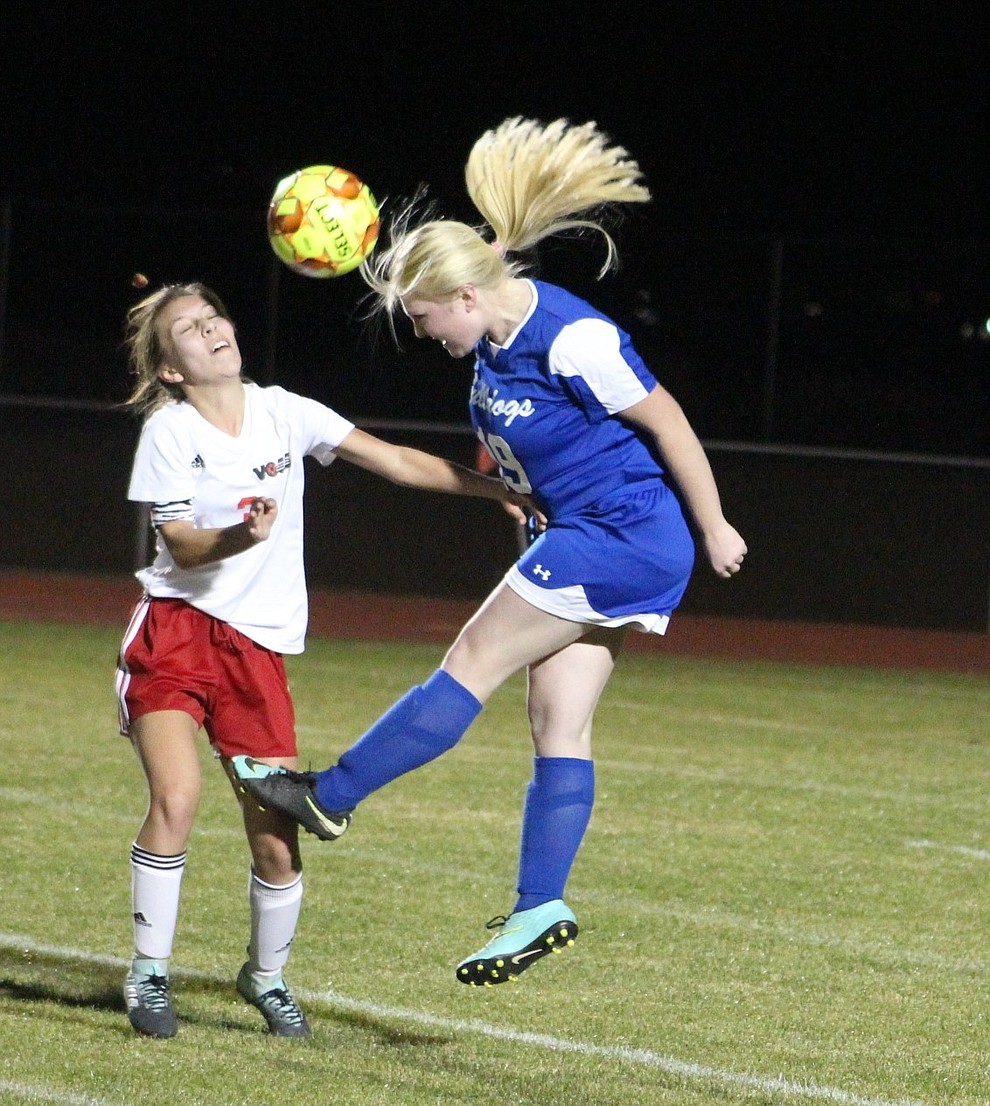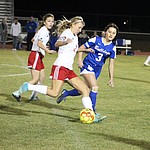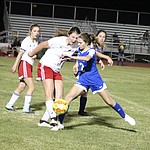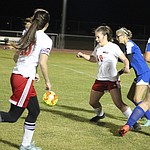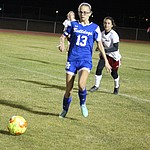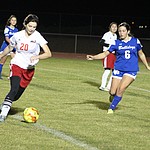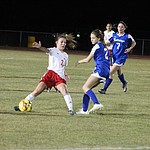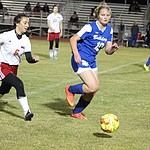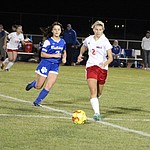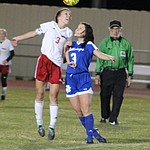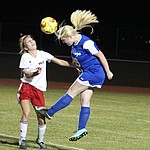 The Lee Williams High School freshman scored a school-record seven goals Tuesday to lead the Lady Vols soccer team a 13-2 rout of Kingman High at KHS.
Kendra Pease also set a new school record with five assists and added a goal. Sadie Serrano finished with three goals and three assists, while Natalie Sanchez had a goal and two assists. Maritza Saucedo rounded out the top performers with a goal.
Serrano opened the scoring as she gave Lee Williams a 1-0 advantage with 36:23 remaining in the first half. Cathey made it 2-0 with a goal less than five minutes later at the 32:42 mark.
Kingman's Sophia Garcia put the Lady Bulldogs on the board at the 30:33 mark, but Cathey quickly pushed the Lady Vols' lead to three at 4-1 with consecutive goals – giving her a hat trick with 19:13 to play in the first half.
Pease, Serrano and Cathey scored three straight goals to push Lee Williams' advantage to 7-1.
Elvira Torres put an end to the Lady Vols' scoring streak with a goal, but Serrano later responded to give Lee Williams an 8-2 halftime lead it would never surrender.
The Lady Vols (2-0) return to the pitch at 6 p.m. Thursday on the road against region foe Prescott, while Kingman opens its 3A Northwest Region schedule at River Valley (0-1).
Boys Soccer
Lee Williams 4, Kingman 0
At Lee Williams, the Volunteers opened their season Tuesday night with a 4-0 win over Kingman High. Leonardo Leon led Lee Williams with two goals, while Jose Castaneda and Angel Larios each scored once. Gabe Otero added an assist as the Vols finished with 16 shots on goal.
Lee Williams (1-0) is back in action at 6 p.m. Monday as it travels to face Kingman High for the second and last time this season. The Bulldogs (0-1) welcome River Valley (0-1) to town at 6 p.m. Thursday for a 3A Northwest Region contest.
More like this story
SUBMIT FEEDBACK
Click Below to: