Originally Published: September 21, 2018 5:58 a.m.
KINGMAN – The Class of 1968 was so cool it's inviting all classes from Mohave County Union High School to its 50th reunion Sept. 28-29, and keeping the price at a reasonable $10 for each day so everyone can afford to attend.
The reunion kicks off with a cocktail party at 6 p.m. Sept. 28 at Dunton Motors and Mr. D'z Route 66 Diner, two businesses in Kingman owned by Scott Dunton from the Class of '68. He'll provide food and drinks.
Classmates will meet at 10 a.m. Sept. 29 at Palo Christi Elementary School, 500 Maple St., go through the school and then proceed over to Lee Williams High School, where MCUHS once stood.
"Just to reminisce and look at our old school. A lot of us kids went to school at Palo Christi," said Dunton, who is organizing the reunion along with Jan Ripper-Morehead and Fred Keller.
The party moves to the historic Elks Lodge at 6 p.m. Sept. 29 with a ranch barbecue dinner and music by the Debbie Casson Band, with a guest appearance by guitarist Mike Torres, an MCUHS graduate who played with the local band, Smokey.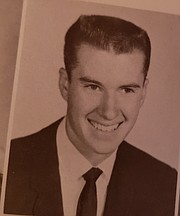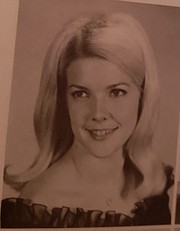 Dunton, who organizes class reunions for his fraternity at Arizona State University, said he's trying to spread the word on Facebook and sending out emails. Curtis Cutshaw and Toby Orr are also contacting classmates.
"That's the hardest thing is finding them," Dunton said. "They get married, they change their name, they leave town. You lose contact."
One classmate they won't see at the reunion is Gary Bird, who just started his new job in risk management with an office at the World Trade Center when it crumbled to the ground on Sept. 11, 2001.
"It's the last best chance that you've got to see your old friends. I had five friends die in the last year," Dunton said. "What's funny is people come from Florida and Alaska and back east and people in Kingman don't even come. It's unbelievable to me."
Ripper-Morehead was one of the "river rats" who took a bus at 6:30 a.m. every morning to attend the only high school in Mohave County at the time. She didn't get home until around 6 p.m.
"I was real nervous my freshman year," she said from her home in New Mexico. "Other than the kids on the bus, I didn't know anyone at the high school. I was lucky because all the senior jocks and cheerleaders were in my study hall class my first year and we became friends."
Ripper-Morehead remembers one teacher in particular, Candy Garland, who was a MCUHS graduate and made her students feel like family, no matter where they lived.
She took woodshop her senior year and made a coffee table, gun rack and book case.
"I loved that class. Only problem was I had it first hour and sometimes I walked out of there with sawdust all over my dress – girls couldn't wear pants or shorts to school back then – and in my long blond hair," she said.
Dunton said there was a bit of a rift between the California "surfer" kids who were bused to Mohave County Union High School from Lake Havasu City and Bullhead City and the "cowboys" from Kingman.
"That's why there's a rivalry between Lake Havasu and Kingman," he said.
Call Dunton at 928-279-4629 to make reservations for the Saturday dinner and dance.
More like this story
SUBMIT FEEDBACK
Click Below to:
This Week's Circulars
To view money-saving ads
For as little as $3.49*