Play, shop and dine: Six things to do at the Andy Devine Days Festival

Originally Published: September 26, 2018 6 a.m.
KINGMAN – The City is set for another Andy Devine Days Festival spanning Friday and Saturday complete with a car show, parade, street dance, tractor pull and more, all of which will make for an activity-packed and entertaining weekend.
Andy Devine Days Parade
As always, the two-day festival will present the Andy Devine Days Parade at 10 a.m. Saturday. The parade will start at Beale and First streets, head east on Beale toward Fifth Street, and will then run north to Oak Street before heading west to Lee Williams High School.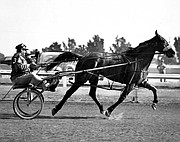 Great West Customs Car Show
The Great West Customs Car Show kicks off at noon Saturday and runs until 6 p.m. Those wishing to register their vehicles can do so for $20 at the Kingman Visitor Center help desk in the Powerhouse, 120 W. Andy Devine Ave. Registration will also be available at the event Saturday. Hot Wheels Drag Races will also be part of the show, and Hot Wheels can be purchased Saturday, with the races beginning at about 3 p.m.
Free Fun Zone
Activities continue at the Fun Zone from 5 p.m. – 10 p.m. Friday and noon to 6 p.m. Saturday, and will be home to the Hualapai Mountain Resort rock wall, Kingman Regional Medical Center euro bungees, water slides, a Kidz Obstacle Course and a mechanical bull. If wanting to participate, festival goers, or legal guardians on behalf of minors, must sign a waiver to get a wristband. Waivers will be available at Festival Central inside Kingman Central Church, 112 N. Fourth St.
Human Strength Tractor Pull
The Tractor Supply Co. Tractor Pull Competition is back for its third year, and will take place at 2 p.m. Saturday at the intersection of Beale and Fourth streets. Five competitors per team, and a maximum of 24 teams in men's, coed, teen (13-17) and youth (9-12) will make for a lively competition. Entry fees for the adult divisions are $10 per person, but fees for youth and teen divisions are $10 per team.

6x6 Art Show
The Kingman Center for the Arts will host the second annual 6x6 Art Show from noon to 8 p.m. Friday and 9 a.m. to 6 p.m. Saturday. There will be hundreds of original artworks available starting at $20.
Tour of Kingman
The Tour of Kingman Triathlon, where participants can choose to compete in the triathlon, duathlon or a single event, starts at 6:30 a.m. Saturday at the Kingman Arch on Beale Street. The 1-mile walk, 5K and 10K runs, and 500- or 1,000-meter swims takes place Saturday. The swim will begin after the run is completed. The 16- or 28-mile bike ride takes place Sunday. Registration can be completed online at Active.com, or forms can be picked up at the SHIFT Training Center, 208 N. Fifth Street, or at the Powerhouse visitor center.
Rodeo and more
Always a big hit, the Andy Devine Days PRCA Rodeo will be at the Mohave County Fairgrounds from 6 p.m. – 9 p.m. Saturday and 1 – 4 p.m. Sunday. There will also be a Kingsmen After-Rodeo Dance from 9 – 11 p.m. Saturday, and Cowboy Church at 10 a.m. Sunday. This year's rodeo will include saddleback and bareback bronc riding, calf and steer wrestling, bull riding and team roping. There will also be women's barrel racing and junior barrel racing. Tickets are available at the visitor center, the Boot Barn, 3320 Stockton Hill Road, Mohave State Bank Kingman locations and at Martin Swanty Dodge.
And what's a festival without live music? Andy Devine Days has that covered, too. Music will be heard downtown from 3 p.m. – 10 p.m. Friday at Rickety Cricket Brewing, courtesy of Desert Rejects Band and Cheektones Band. Arizona Territorial Band will play from 2 p.m. – 6 p.m. Saturday, and Rickety Cricket will host the Voodoo Swing Band from 7 p.m. – 10 p.m.
There's much more to experience at the festival including the Doc Holliday Reenactment from 2 p.m. – 7 p.m. Friday in the Lee Williams High School auditorium and UniSource Energy's vendor row from 4 p.m. – 11 p.m. On Saturday, vendor row continues from 8 a.m. to 6 p.m., the farmer's market will run from 9 a.m. to noon, and the Kingman Railroad Museum will host an open house from 10 a.m. to 4 p.m.
More like this story
SUBMIT FEEDBACK
Click Below to: