Prep Football: Vols strike early, but fall to Buckeye in home opener

Originally Published: August 31, 2019 3:50 p.m.
KINGMAN – The Lee Williams High School football team proved early on it was ready to play Friday night during its home opener.
But as the old saying goes, "It's not how you start, but how you finish." The Vols experienced the unfortunate side of that motto as three first-half touchdowns weren't enough in a 22-18 loss to Buckeye at LWHS.
"Buckeye got tough and they made some adjustments," said Lee Williams head coach Patrick O'Boyle. "It was a hard-fought football game like we knew it was going to be. We jumped out early and we knew we had to keep going. But they made a couple of more plays. We didn't have some things go our way and that's part of the game."
It didn't appear that way in the first half though. The Vols recovered a fumble on Buckeye's first drive of the game and made the Hawks pay for it.
Devean Santos took a handoff and quickly dashed past the Buckeye defenders for a 40-yard score with 9:46 remaining in the first quarter.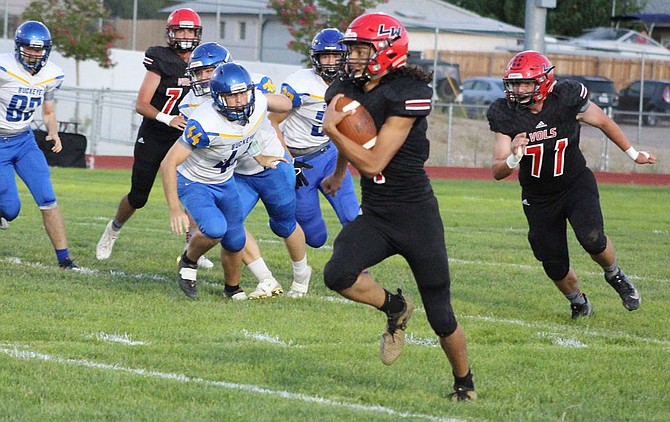 Lee Williams tacked on another six points at the 5:13 mark when quarterback Levi Beckham found Kameron Toms and the junior showed off his wheels with a 47-yard scamper for a 12-0 lead.
The Vols kept it rolling just 32 seconds into the second quarter when Wesley Boyd ran it 22 yards for an 18-0 advantage.
"It was nice to see, it was refreshing to see," O'Boyle said of the offensive outburst. "It gave our defense a chance to kind of pin our ears back and go. But again, Buckeye fought hard. They stuck with their game plan and they just made one more play than we did there at the end."
That one play came with 7:32 remaining in the game when Buckeye quarterback Angel Macedo rushed for his second touchdown of the game on a 12-yard keeper to put the Hawks ahead for the first time all night.
Photo Gallery
Football: Lee Williams vs. Buckeye - Aug. 30, 2019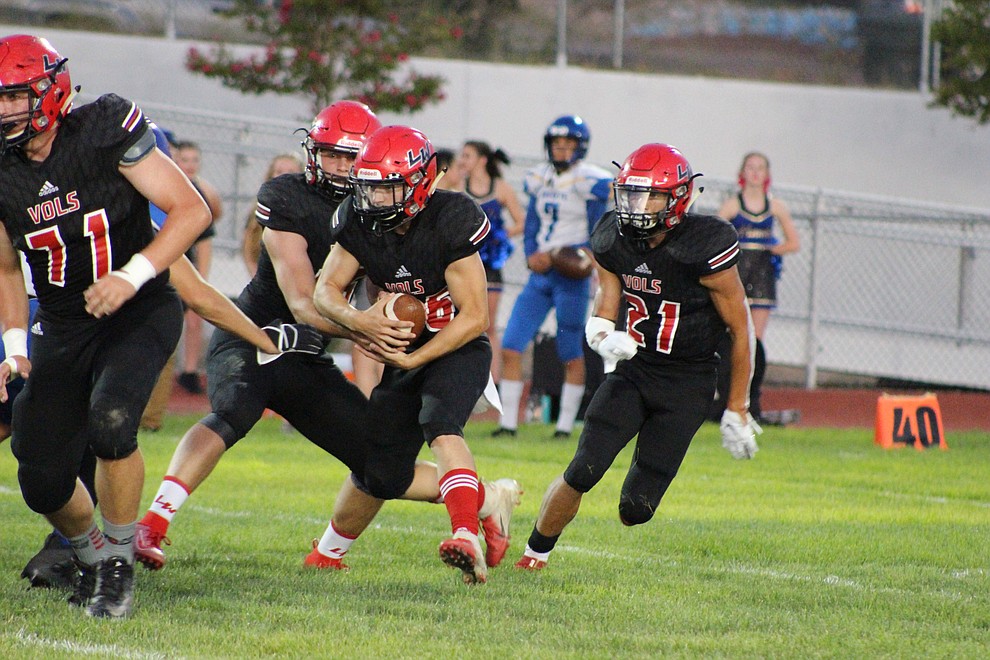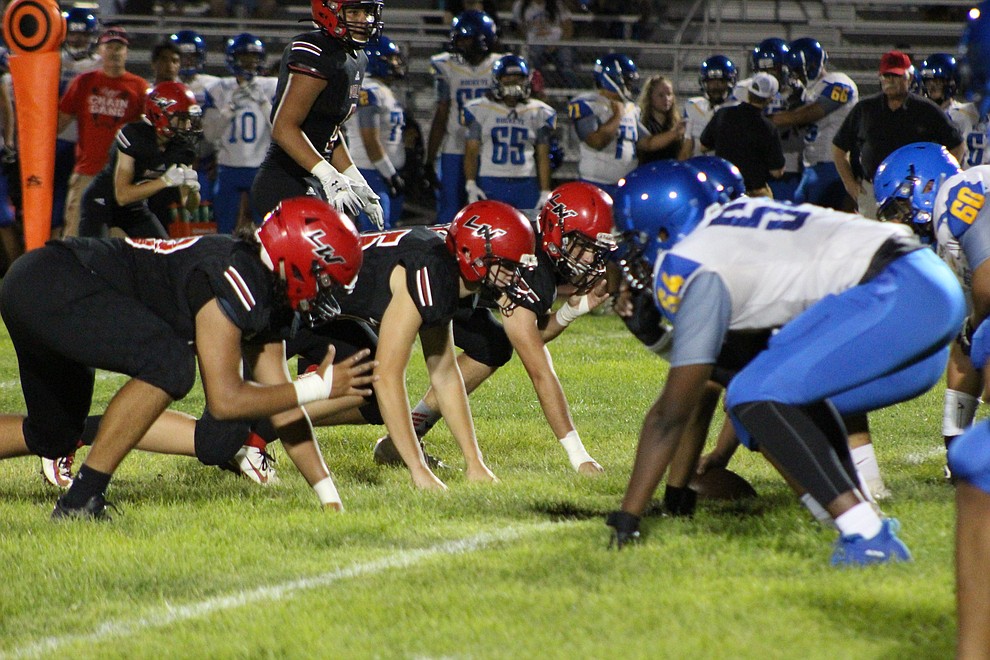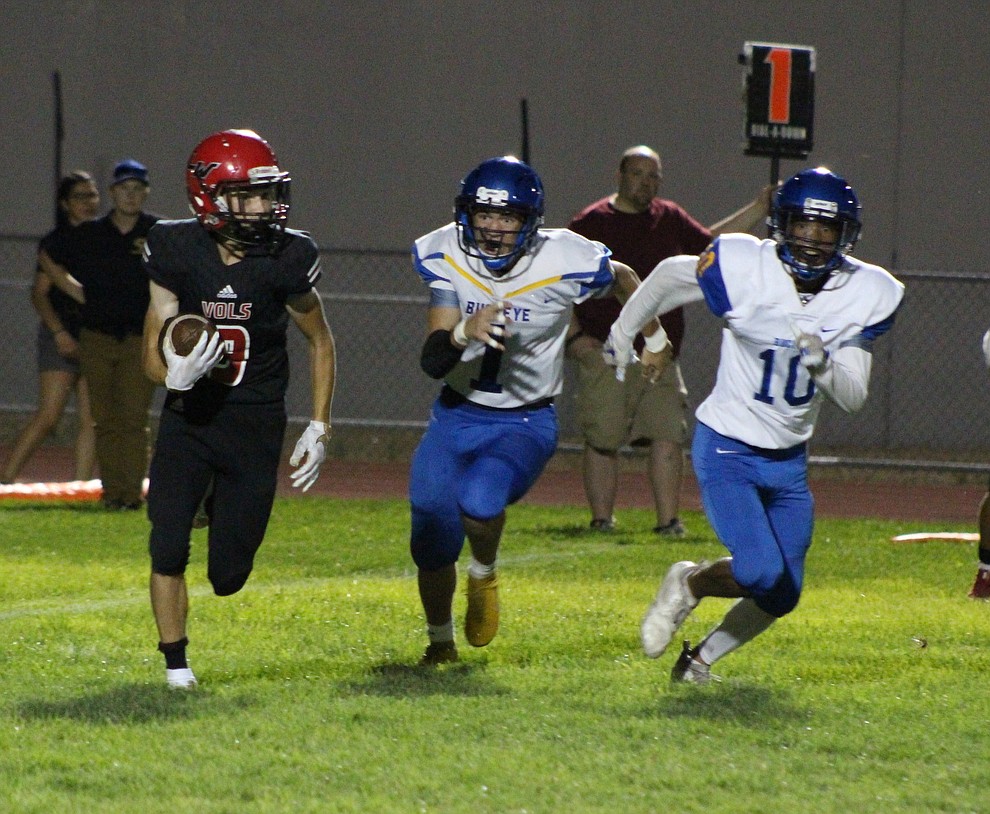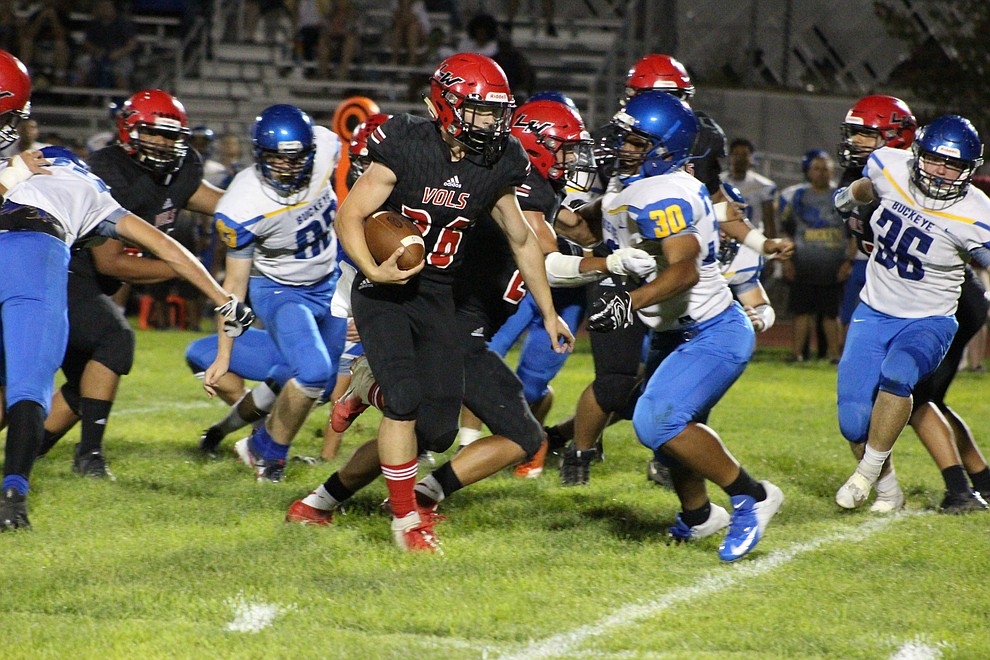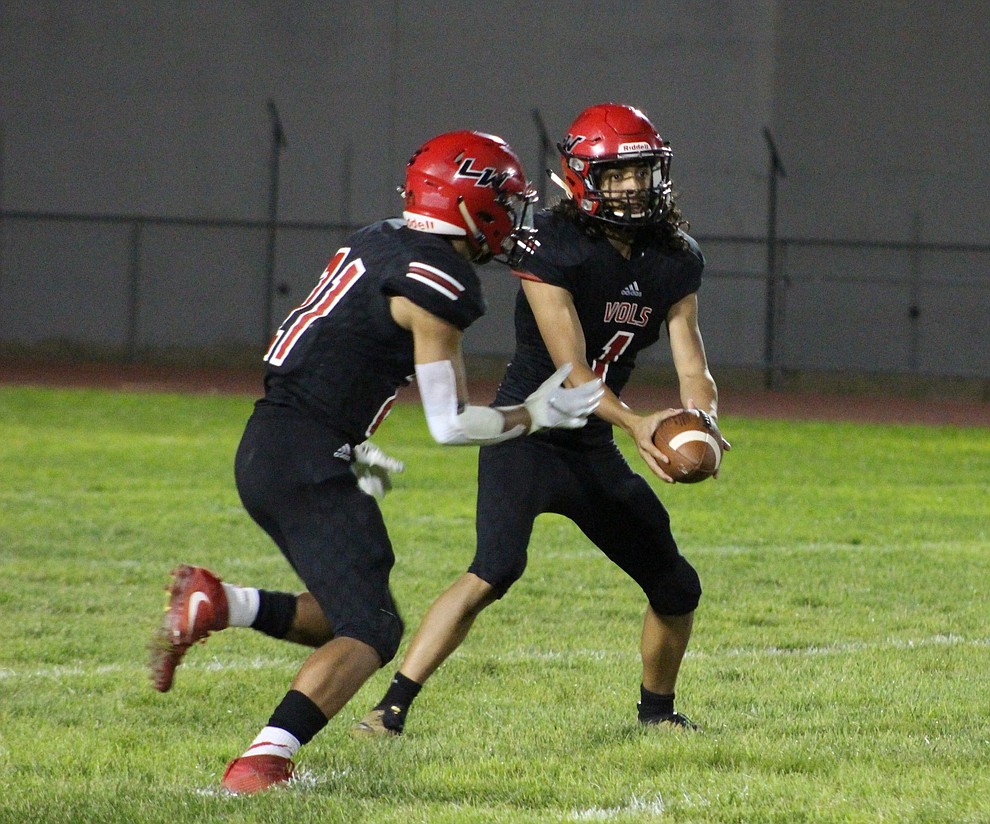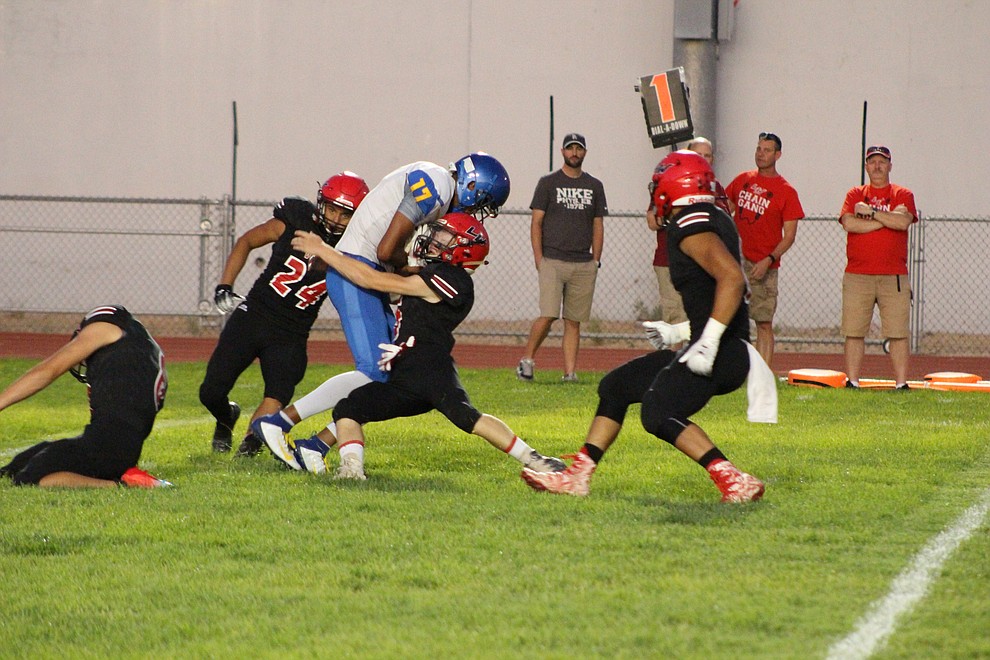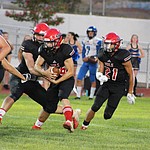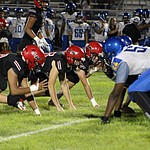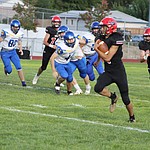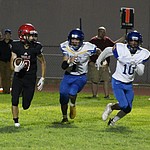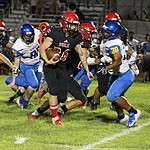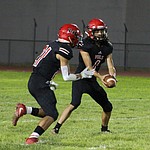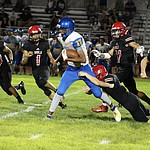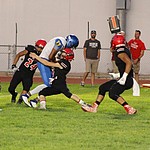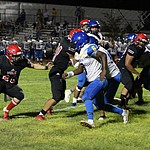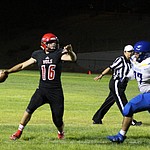 Try as they might, the Vols couldn't find a way to stop Macedo and Zeke Barajas as the duo combined for 210 rushing yards and three touchdowns.
It also didn't help that Lee Williams committed a few miscues at inopportune times.
"We have to be able to be good through adversity and maintain our composure," O'Boyle said. "We hurt ourselves too much with 15-yard penalties. We just did some dumb things and lost our composure a little bit. And I'm going to take the blame for that. I have to get the kids ready to go and that reflects on me as a head coach. It's unfortunate, but it's just the way it goes."
Boyd led the Vols with 56 yards rushing on 12 carries, while Beckham passed for 106 yards and added 29 yards on the ground.
Beckham's favorite target was Toms as he finished with two catches for 82 yards and a touchdown.
Lee Williams (1-1) is back in action at 3:30 p.m. Friday against River Valley (2-0) at the Anderson Auto Group Fieldhouse in Bullhead City.
"We have to learn from this," O'Boyle said. "We're going to get back to film – assess some things and get better. We have to push forward and move on. We still have a whole season ahead of us. We still have all our goals we can maintain and reach. We have to stay positive and just learn."
More like this story
SUBMIT FEEDBACK
Click Below to: