Obituary | Blaine L. Faber
Originally Published: July 27, 2019 3:30 p.m.
Blaine L. Faber, 64, passed away due to cancer July 16, 2019 in Kingman, Arizona. Blaine was born in Lisbon, North Dakota on Nov. 4, 1954 to Francis and Nancy Faber.
Upon graduation he worked as a carpet installation specialist. He married Vicki Anderberg on Sept. 15, 2005. They eventually settled in Kingman, Arizona. Blaine will be missed for his sense of humor, love of reading and love for his family. He especially enjoyed spending time at the lakes.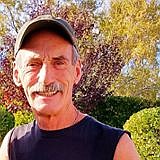 Blaine is preceded in death by his parents; Francis and Nancy Faber and in-laws; Norman and Shirley Anderberg. He is survived by his wife; Vicki Faber, and seven brothers and sisters; Theonita Faber McFarland, Edmund Faber (Loretta), Kim Zwingelberg (Dale), Craig Faber (Sharon), Elton Faber (Shereen), Cindy Nevland (Jens) and Aaron Faber (Amy). He is also survived by his two stepchildren; Carissa Ninness (Kyle) and Nicole Axtell (Stephen), and many nieces and nephews.
He will be interred at the Enderlin cemetery at a later time.
SUBMIT FEEDBACK
Click Below to: