Mohave 911 | May 6, 2019
Originally Published: May 5, 2019 3:29 p.m.
Mohave County Sheriff's Office and Kingman Police Department reported the following arrests for the week of May 3:
Felony theft, warrants
Kingman Police Department officers arrested Amber Elizabeth Fortner, 33 of Kingman, on a felony charge of organized retail theft, two misdemeanor warrants for failure to pay fines and contempt of court, and a criminal warrant for theft.
At approximately 12:45 p.m. Monday, April 29 Fortner was arrested at a store in the 3300 block of Stockton Hill Road after she was observed by store security making a fraudulent return of merchandise. She then later attempted to purchase items with the refund she received.
Officers discovered that Fortner had three warrants for her arrest and one was a criminal warrant for a 2017 theft offense. The other two were court issued for unrelated crimes.
Fortner was arrested and booked into the Mohave County Adult Detention Facility.
Aggravated assault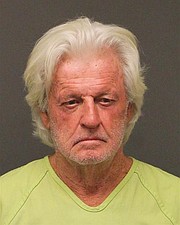 Mohave County Sheriff's Office deputies arrested Michael Patrick Obrien, 76 of Lake Havasu City, at approximately 2:55 p.m. Friday, April 26 after deputies responded to a business in reference to an assault.
Deputies arrived to a business in the 3600 block of London Bridge Road and made contact with the victim, who had received injuries to his hand.
It appeared to deputies that one of the victim's fingers was half-way cut off. The victim advised he had left the business and was standing in a parking area when a male subject, identified as Obrien, approached him and started shouting obscenities.
The men were engaged in a verbal altercation when Obrien allegedly struck the victim with a shovel, causing the injury to his hand. Witness statements confirmed the altercation and assault.
Michael Patrick Obrien was arrested for aggravated assault and disorderly conduct, both felonies. He was arrested without incident and booked into Mohave County Adult Detention Facility.
Extreme DUI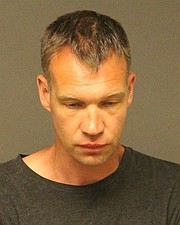 Mohave County Sheriff's Office deputies arrested Jason Dale Barnes, 40 of Grain Valley, Missouri, for three misdemeanor counts of operating under the influence, one of which was an extreme OIU with a BAC over .15%.
At approximately 7 p.m. MCSO Division of Boating Safety were patrolling the area of Thompson Bay when they observed a boat traveling at approximately 25 mph in a no-wake zone.
Deputies conducted a stop on the watercraft and made contact with the operator, identified as Barnes. Deputies detected the smell of an alcoholic beverage coming from his breath, and observed his eyes were red and watery.
A breath test was conducted and resulted in a .162% BAC. Jason Dale Barnes was arrested and booked into Mohave County Adult Detention Facility without incident.
SUBMIT FEEDBACK
Click Below to:
More like this story