Mohave 911 | Oct. 21, 2019
Originally Published: October 21, 2019 10:21 a.m.
Mohave County Sheriff's Office reported the following arrests for the week ending Oct. 18: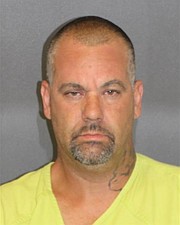 Dangerous Drug Possession, Drug Paraphernalia
Assisting Mohave County Probation, Mohave County Sheriff's Office deputies report finding a Golden Valley man hiding in a closet on Saturday, Oct. 5.
Deputies were called to the 4400 block of Willow Road in Kingman to assist with a search. Johnny Earl Burks, 46 of Golden Valley, was suspected of being in possession of a firearm and had allegedly made threats against another person.
Deputies made contact with the homeowner, who said Burks had been staying at the residence. Deputies knocked on the door several times and advised Burks to come out, with no response.
Deputies entered and found Burks hiding in a closet, and he was detained. A weapon was not found. A search revealed two grams of suspected methamphetamine, according to law enforcement.
Burks was arrested on felony dangerous drug possession and drug paraphernalia charges.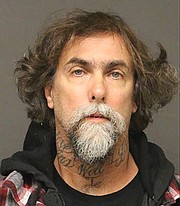 Sex Offender Registration Violation
Mohave County Sheriff's Office says its deputies received information on Oct. 9 that 49-year-old Eric John Vandeven of Mohave Valley, a registered sex offender, had moved to a residence in Mohave Valley in September without registering his new address.
Deputies responded to the reported address and made contact with a female subject, who advised that Vandeven had lived at the residence for the past month but was not there at the time. Several attempts were made to contact Vandeven at the residence, but were unsuccessful.
On Friday, Oct. 11 Vandeven arrived at the Mohave County Sheriff's Office to register his address and was detained. When asked, Vandeven claimed he had only been at the residence for approximately one week.
Eric John Vandeven was arrested on the charge of felony sex offender registration violation and booked into the Mohave County Adult Detention Facility without incident.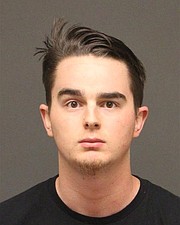 Narcotic Drug Possession
Mohave County Sheriff's Office deputies reported smelling the odor of marijuana coming from a vehicle that was stopped for a non-functioning brake light at about 9 p.m. Friday, Oct. 11.
Deputies observed a silver sedan traveling in the area of Maricopa Avenue and S. Acoma Boulevard in Lake Havasu City. They observed that one of the brake lights was not functioning when the vehicle stopped at an intersection. A traffic stop was initiated and the vehicle stopped in the area of S. Acoma Boulevard and Diablo Drive.
Deputies report that they could smell the odor of marijuana coming from the vehicle as they approached. Law enforcement requested the driver's license of the operator, identified as Aaron Jacob De La Cruz, at which time a deputy noticed De La Cruz's hand was noticeably shaking.
De La Cruz was asked to exit the vehicle and if there was anything illegal inside. He reportedly handed deputies an expired medical marijuana card and a THC vape pen.
Deputies say the subsequent search of the vehicle resulted in locating 20 individually packaged THC vape pen cartridges, 97 grams of marijuana, baggies and a digital scale. Law enforcement asked De La Cruz about the quantity of the items found in the vehicle, and he said it was for personal use.
Aaron Jacob De La Cruz was arrested on felony charges of marijuana transportation, narcotic drug transportation, narcotic drug possession for sale and drug paraphernalia possession, all felonies. He was booked into the Mohave County Adult Detention Facility.
More like this story
SUBMIT FEEDBACK
Click Below to: