They like it fast: Meet the competitors of the Route 66 Kingman Street Drags
By
Agata Popeda
|
AgaPopeda
Originally Published: October 26, 2019 2:39 p.m.
KINGMAN – The Route 66 Kingman Street Drags brought Kingman back to a summer-like swelter, as weather warmed up in a celebration of the big comeback of the once-forgotten tradition.
Rush to Andy Devine Avenue, of which 1.5 mile is closed (between Harrison Street to Fairgrounds Avenue) to catch one of the races that run from 9 a.m. to 4 p.m. on Sunday.
Spectators, with their selfies and hot dogs is one thing, but who are the countless enthusiasts who came here, sometimes from outside of the state, to race their well-maintained cars? Based on the comments of the crew managing the gathering, they were shocked by the amount of cars and people that showed up, too.
Photo Gallery
Kingman Route 66 Street Drags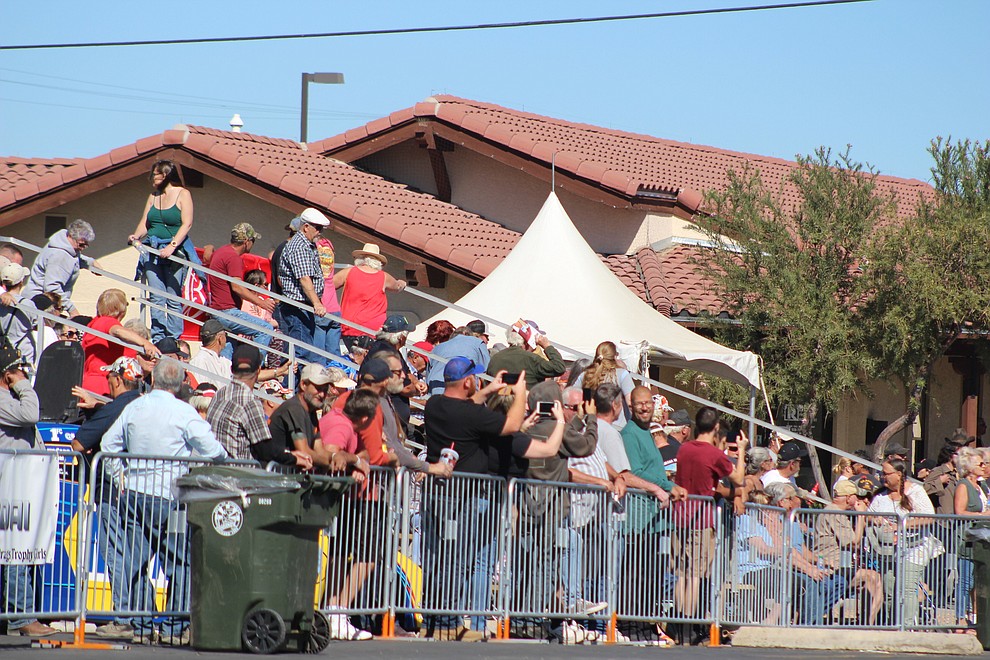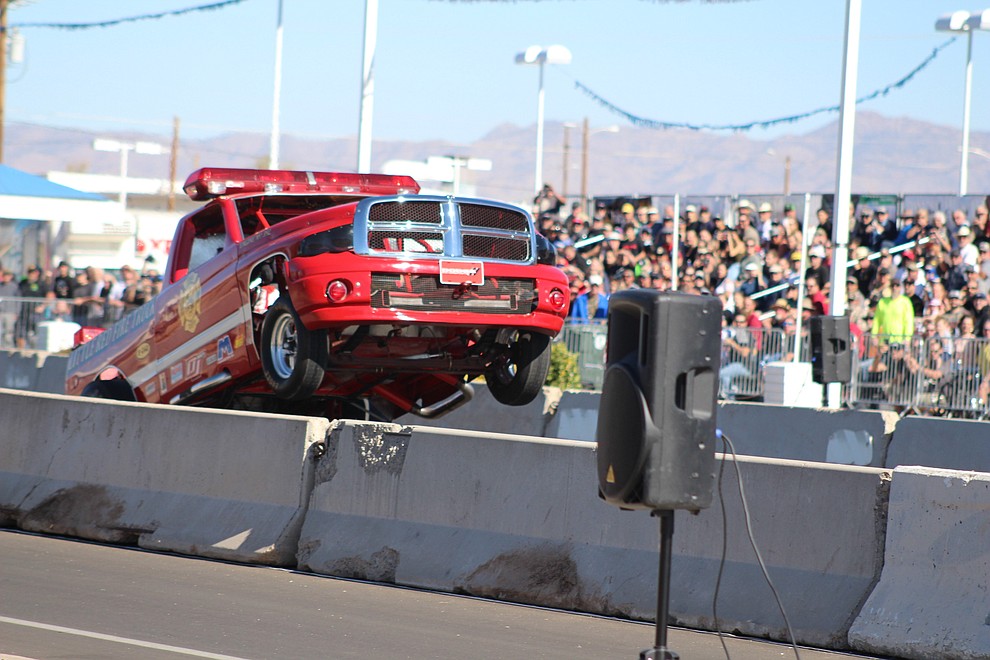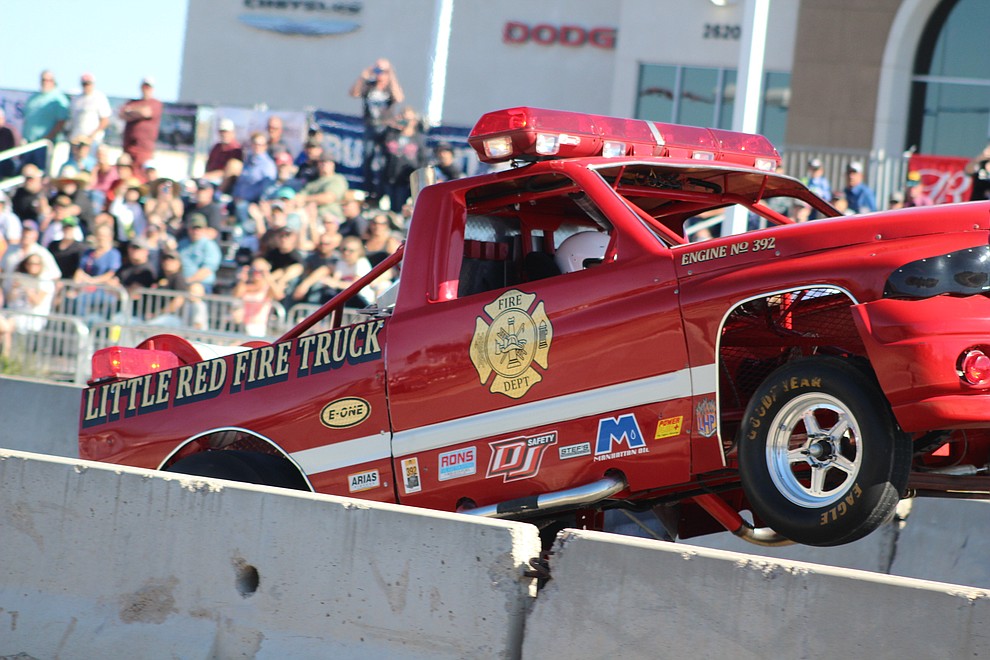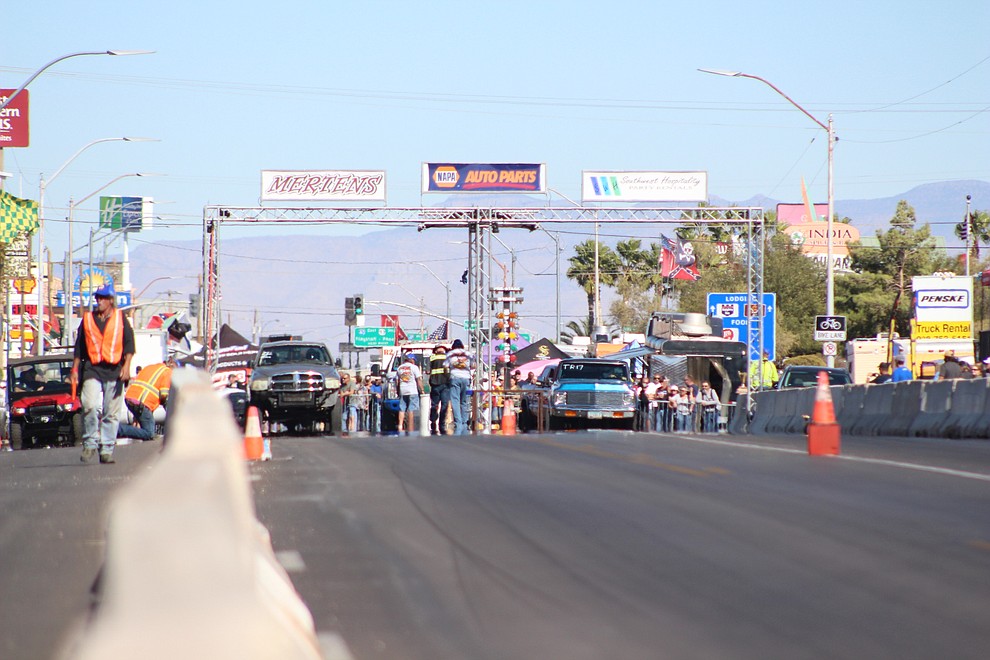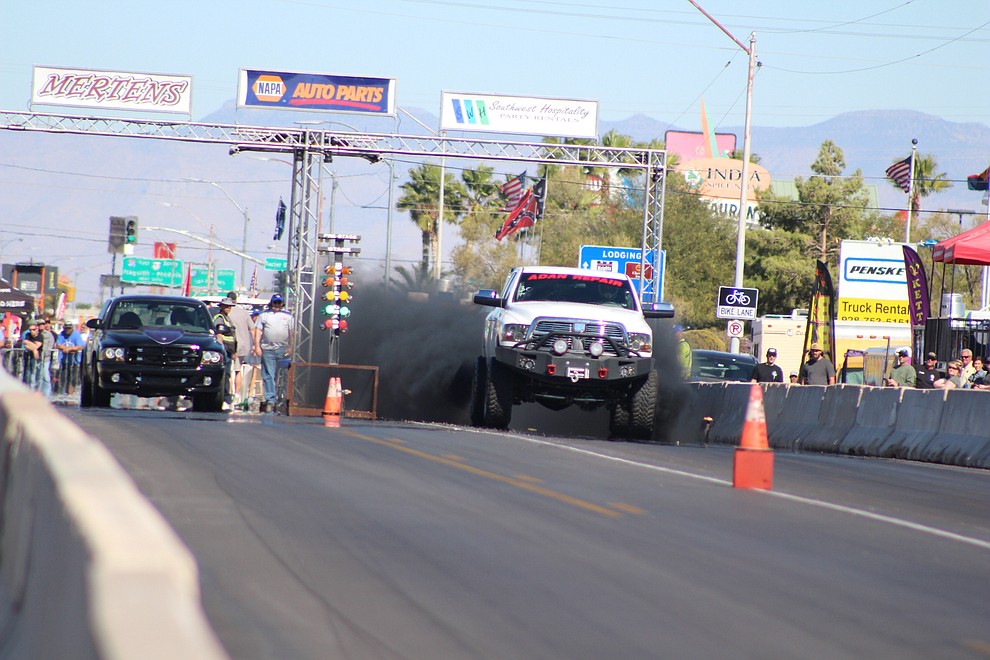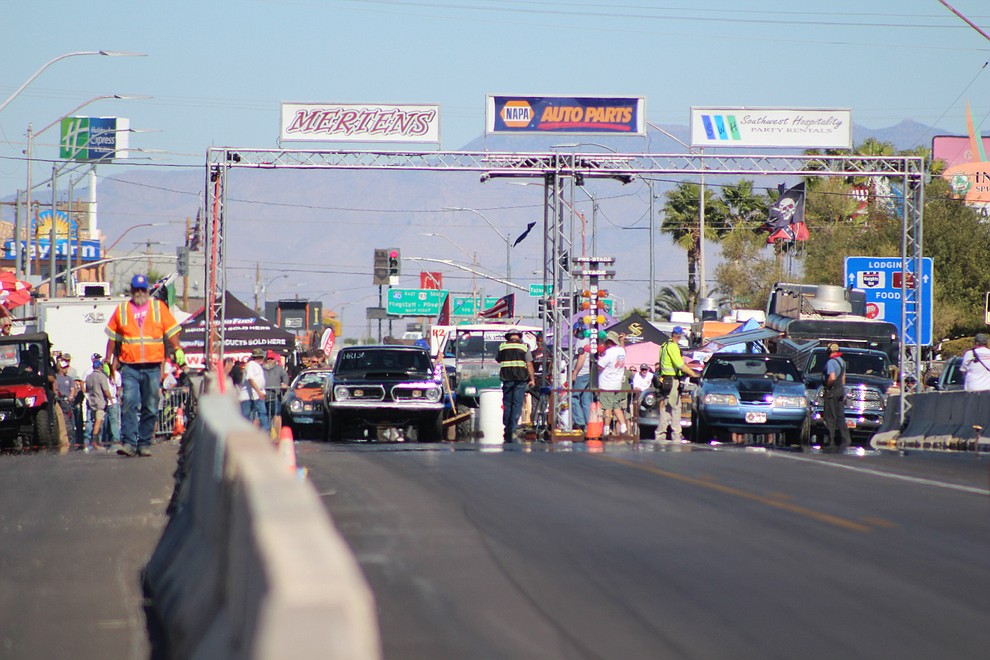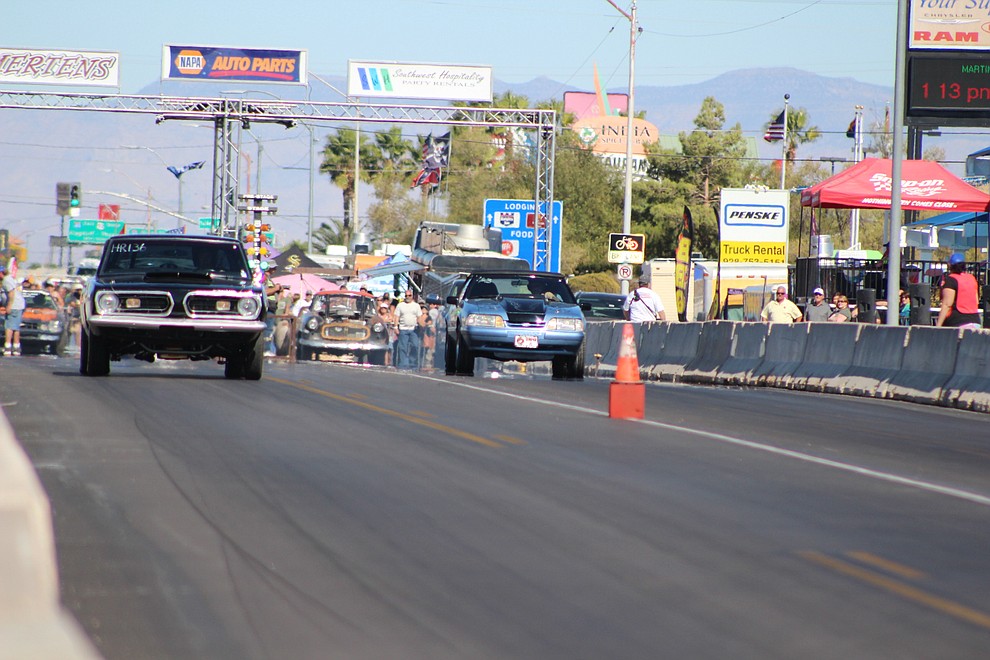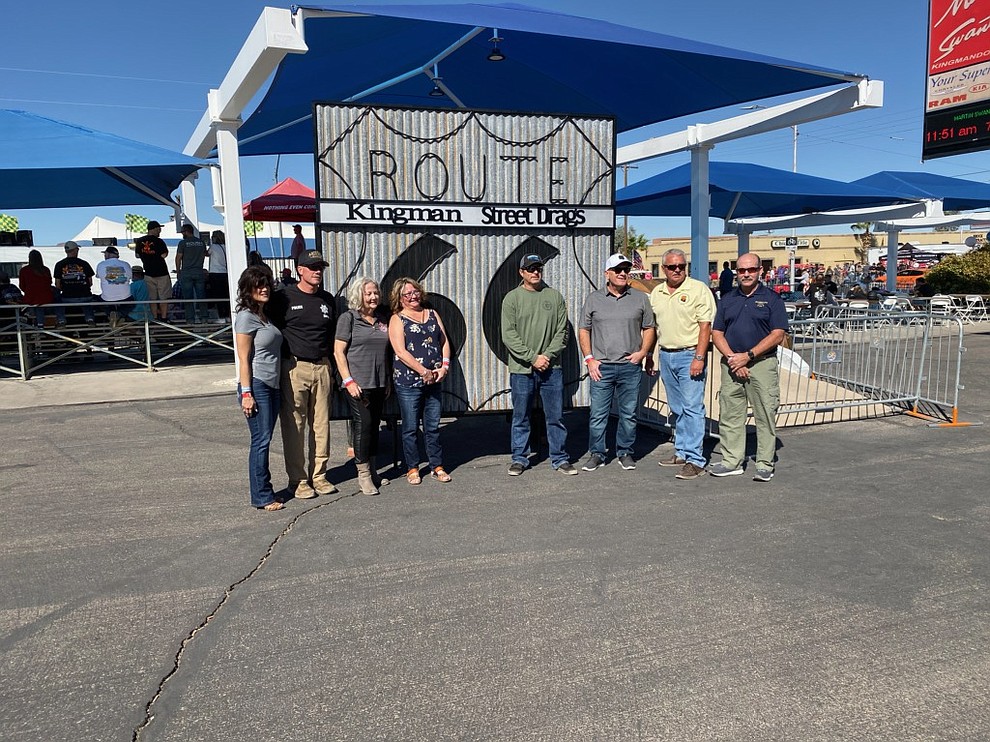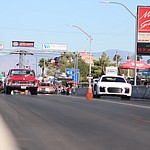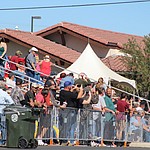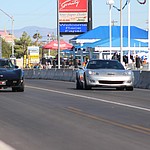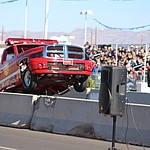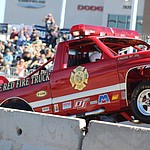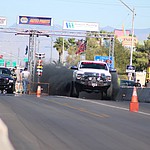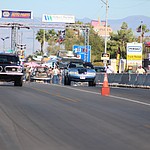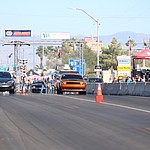 Looking at the never-ending line of unique cars patiently lining up one after another to be tested, one became clear. Diverse as they were, all were given so much effort, time and devotion that crawling an extra hour in a loud, hot, starting and stopping line seemed like an obvious thing. The whole families were here, with babies and elders – hundreds of RVs parked at the end of the dragstrip, closer to the City.
"We saw it on Facebook," said John Murphy from Phoenix. For him and his friend Neo Morley from Sacramento, this will be a first race in Kingman in several years.
They had a minute to talk because they got a flat tire and they have to wait, even though their race is in an hour. Before the new tire shows up of out the blue, taking their attention away, they managed to state that they have been doing it for 20 years together as a hobby in California and are very curious what Kingman has to offer
On the other hand, Dan Robertson from Prescott has been participating in the street drags "since they started this," meaning old times 13 years ago when they last took place in Kingman.
"So what are we looking at?"
"Sixty-six Chevrolet pickup, 588-cubic-inch motor," Robertson answers as soon as he is done with what he has in his mouth. "Before that I used to race my truck here in Kingman."
"72 Chevrolet Chevelle with a 540 inch blower, a big tire car," Jeff Bomyea from Surprise said. He is here with his wife Michelle. They look like they were having a blast; Michelle was dressed in such an appropriate outfit that could be easily mistaken for a racer.
"Today is testing and the actual race is (Saturday and Sunday)," explained Bomyea on Friday afternoon.
Another lady was 9-year old Malia Roshin who is racing a junior dragster and proudly carried her helmet with sponsors' names on it. She lives in California and came here with her grandfather from Bullhead City, who made it all happen – his face beaming with pleasure when he took another picture of his granddaughter. Malia has been racing dragsters for two years now.
Finals for all classes will be held Sunday.
In between each round of competition, there will be the "Grudge Class" non-stop. Racers from different classes will get matched up to race. For example, a diesel truck might run against a Ford Mustang. It is the best way to call someone out and solve who is the fastest once and for all.
Racers who survive the "Quick 8" and wins the Championship Title in each class will take home a cash prize and a custom-built trophy to culminate a historic weekend and what promises to be the biggest legal street race on Route 66, maybe even the world, the organizers said.

For more information visit www.kingmanrt66streetdrags.com
More like this story
SUBMIT FEEDBACK
Click Below to: