Prep Football: Bulldogs can't get past Santa Cruz Valley

Originally Published: September 14, 2019 4:49 p.m.
KINGMAN – Many coaches could nitpick and point out the small mistakes following a tough loss, but that usually won't help the team get any better.
You don't have to tell that to Kingman High School head coach Russ Stryker as he is focused on the big picture after a 48-8 loss to Santa Cruz Valley Friday night at KHS.
"This is a long game – we're rebuilding a program and it just doesn't happen overnight," Stryker said. "There's still some things we have to work out, but overall I'm happy. The kids competed against a really, really tough team."
The Bulldogs may have given it their all, but mental mistakes proved costly as Kingman was penalized 18 times for 170 yards. And most of that happened in the first half as Santa Cruz Valley scored 13 points thanks to miscues.
The first Dust Devil touchdown came after a Bulldogs fumble, and then Santa Cruz Valley used two 15-yard penalties for great field position and another six points.
Photo Gallery
Football: Kingman vs. Santa Cruz Valley - Sept. 13, 2019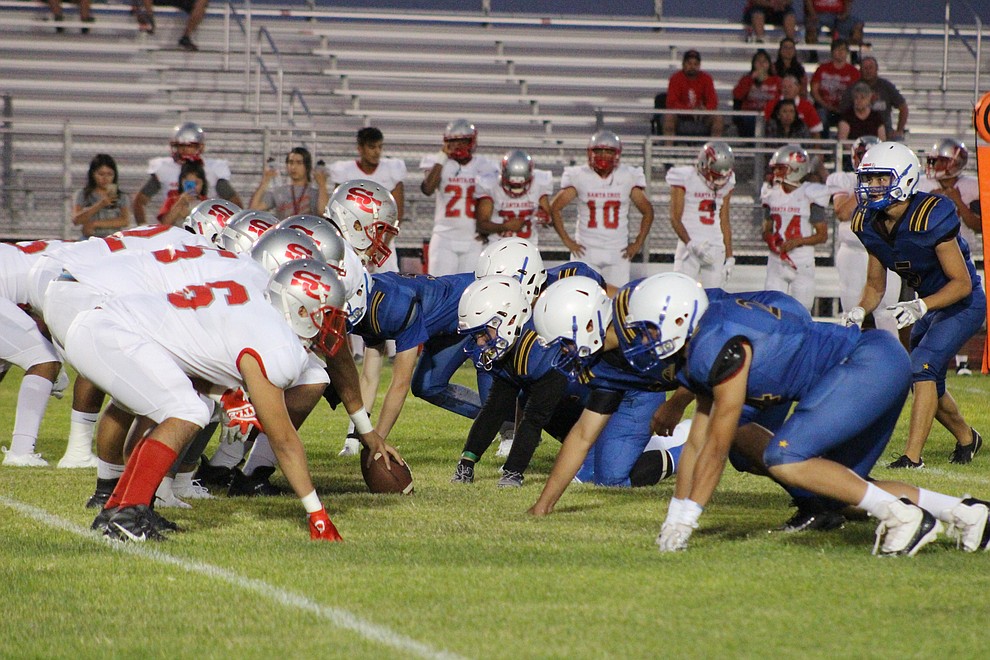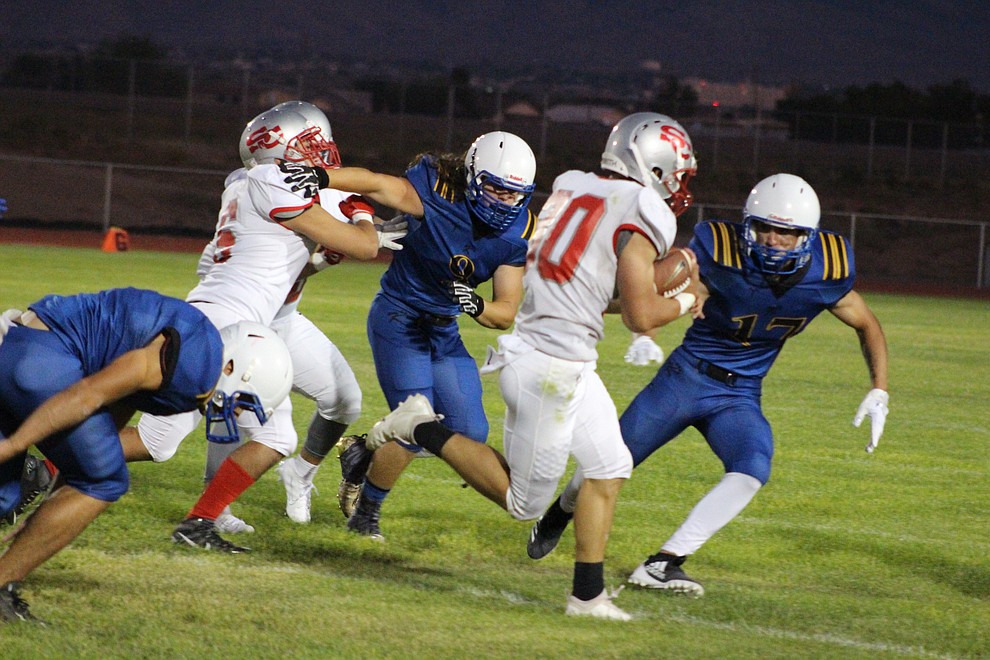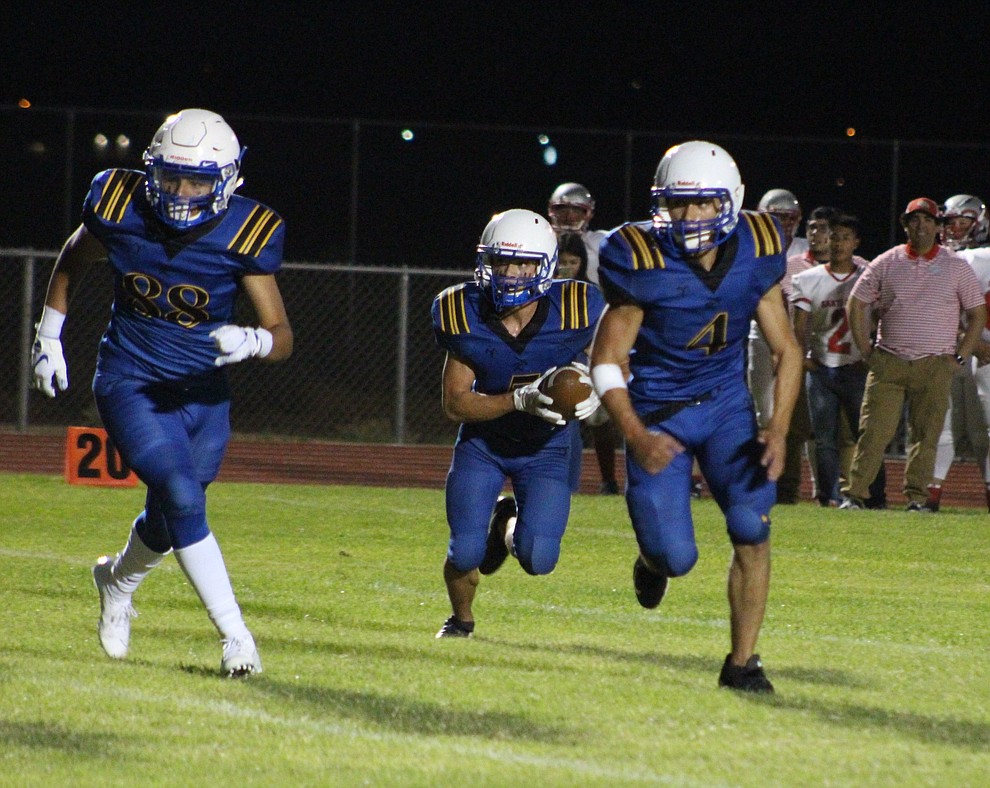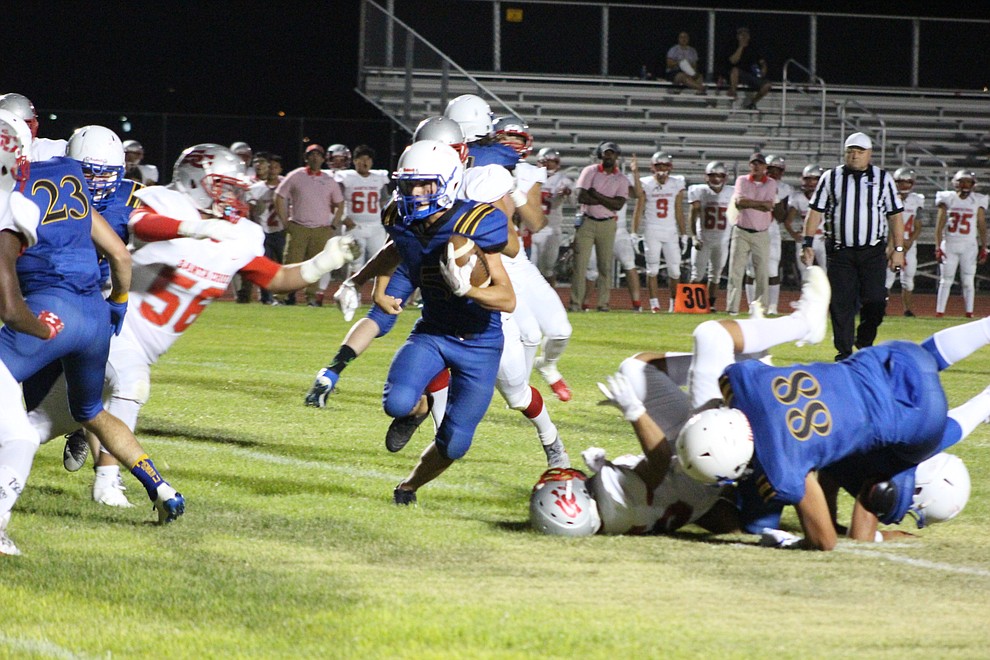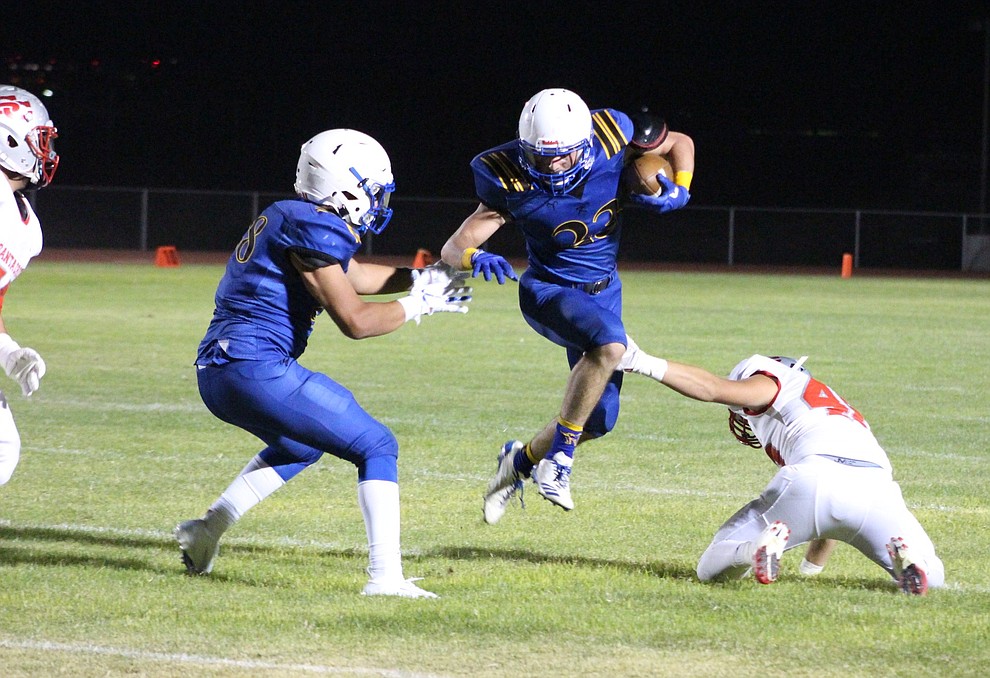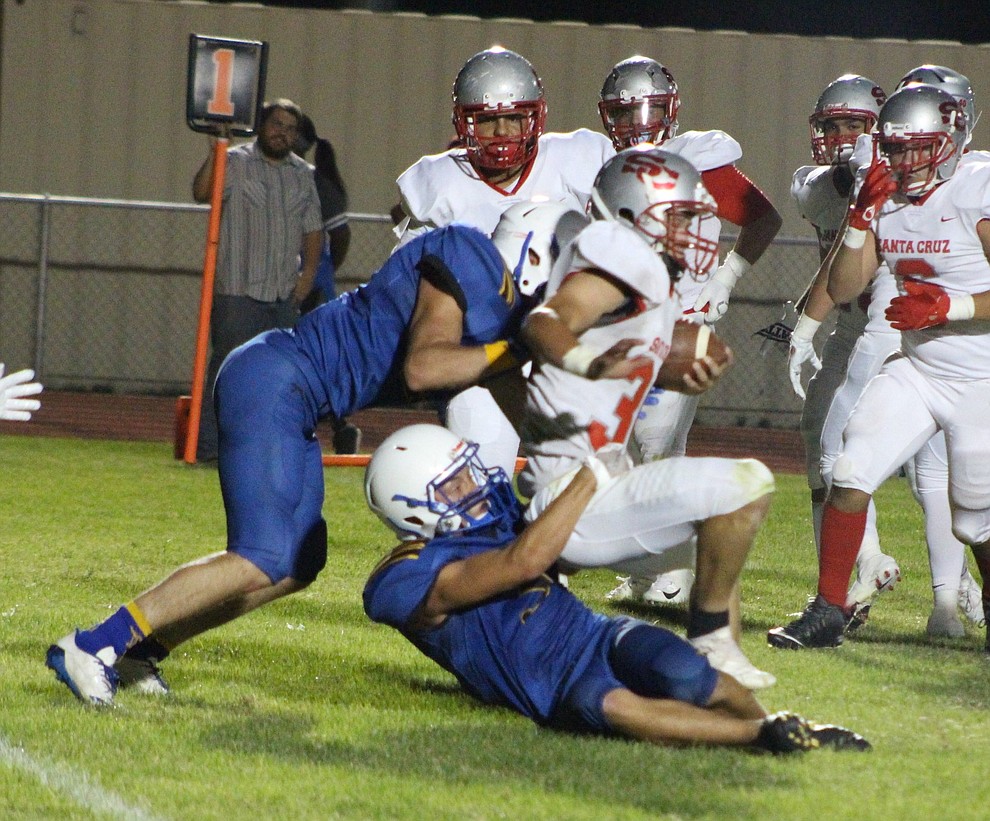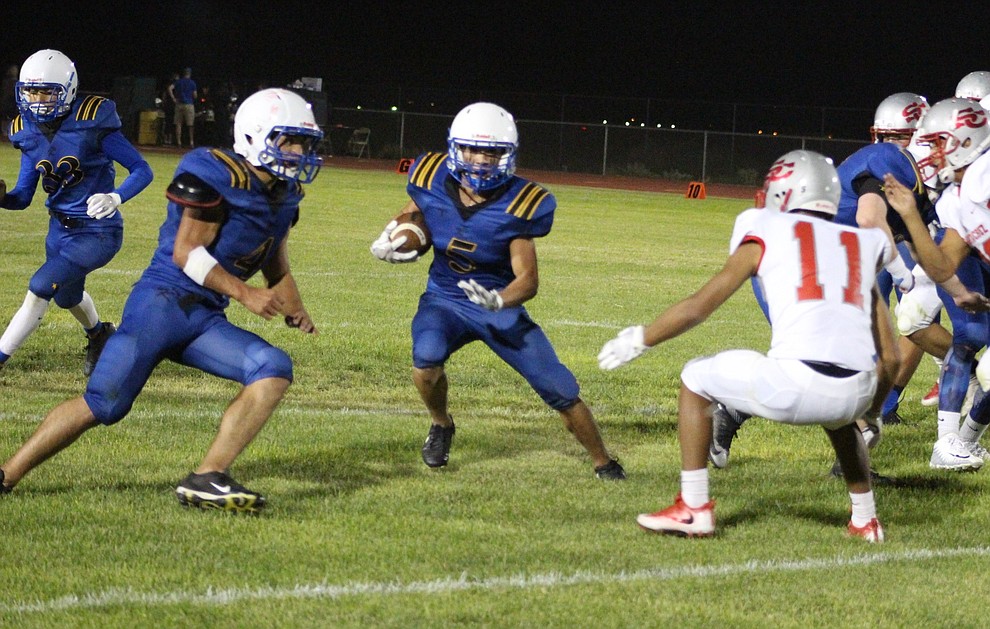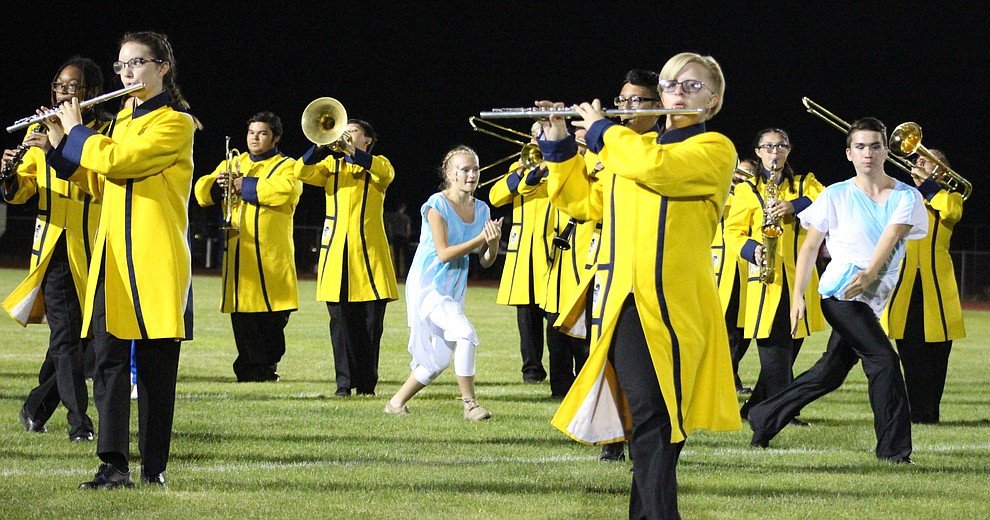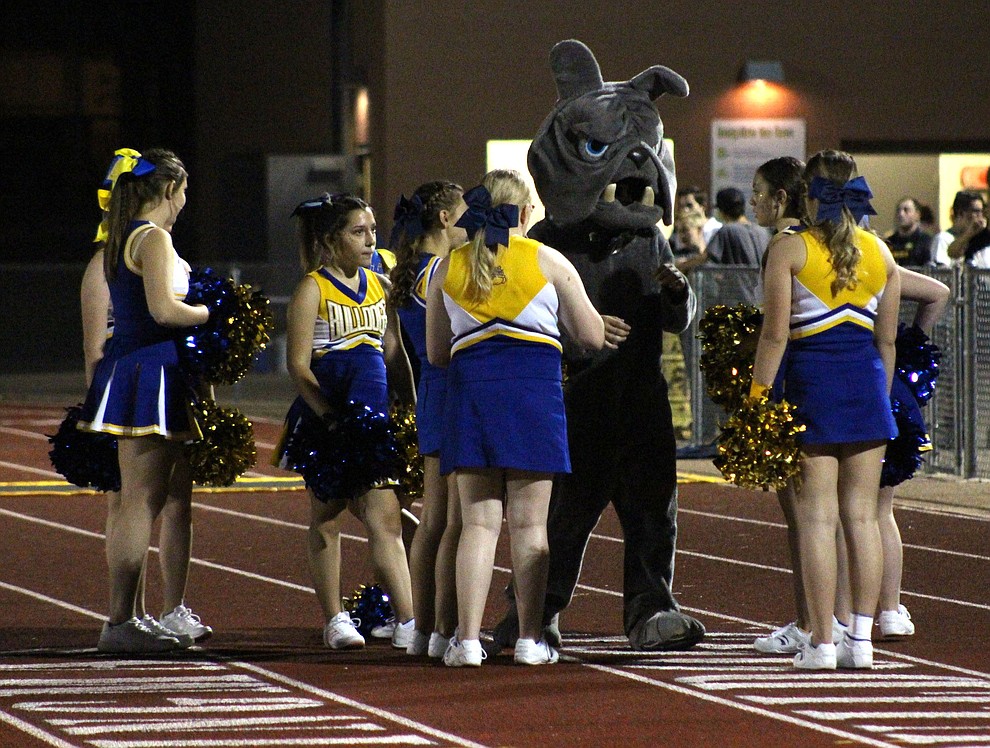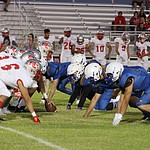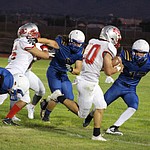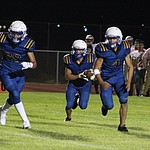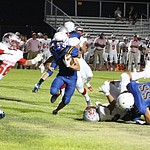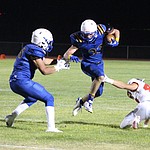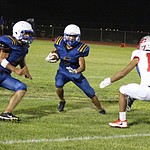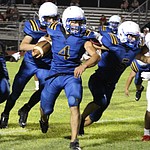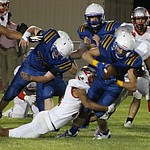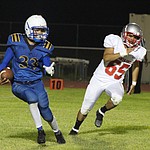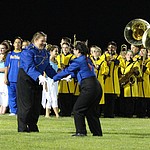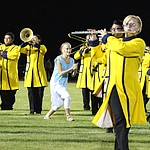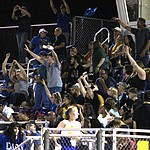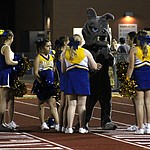 Kingman's deficit quickly skyrocketed to 20-0 with 10:18 remaining in the second quarter and that ended up being too much to overcome.
"It's tough," Stryker said of the penalties. "We just have to work on our discipline a little bit, but we'll be alright. That's a tough team. They're well coached."
The Bulldogs learned that first hand after they couldn't get on the scoreboard before halftime.
It wasn't for lack of trying though. Kingman racked up 310 yards of total offense, but just couldn't convert it into points.
That finally changed late in the third quarter as Austin Dias found an opening in the defense and turned on the jets for an 80-yard score.
The play was drawn up based on Santa Cruz Valley's defensive schemes.
"They were stacking the strong side so heavy that we thought the inside trap would work," Stryker said. "It did – it popped pretty well."
The touchdown and a successful two-point conversion cut the Bulldogs' deficit to 34-8 with 5:07 left in the third quarter, but Santa Cruz Valley quickly answered on its next drive to push the lead back to 34 points.
"I knew their (offensive) line was going to give us fits and it did," Stryker said. "Their power game worked all night. We just have to work on the fundamentals and the team-building stuff."
Dias led Kingman with 90 yards and a touchdown, while Gavin Randall rushed for 79 yards and Charles Williamson added 39 yards on the ground.
The Bulldogs also showed some of their passing attack as Malakai Bell finished 5-of-11 for 56 yards.
Kingman (2-1) is back at home Friday for a 7 p.m. contest against American Leadership Academy – Ironwood (0-4).
"We'll just tell them they played a really tough team and it doesn't get much easier going forward," Stryker said. "We're going to have to get after it next week. We'll see how it goes."
More like this story
SUBMIT FEEDBACK
Click Below to: