Kingman men reportedly admit involvement in drive-by shooting
Originally Published: April 29, 2021 9:57 a.m.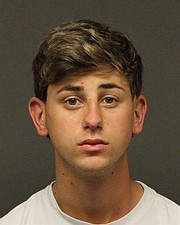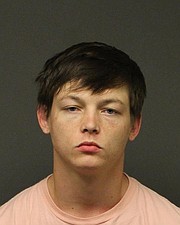 KINGMAN – Aaron Phillip Stosser and Sebastian Scott Nelson, both 18, of Kingman, have reportedly admitted involvement in a drive-by shooting that resulted in no injuries on Tuesday, April 27.
The Kingman Police Department wrote in a news release that the arrests come as a result of an investigation into a drive-by shooting reported Tuesday night at an occupied duplex in the 3500 block of N. Roosevelt Street. According to law enforcement, investigators located bullet holes in both homes and two vehicles. No injuries were reported.
Detectives identified Stosser and Nelson as suspects in the shooting. Two of the victims are a boyfriend and girlfriend living together in one of the homes. Stosser and Nelson are acquaintances of both, KPD wrote. The third victim, whose home and vehicle were shot, was another woman. Investigators believe she was not intentionally targeted.
KPD wrote investigators learned that Stosser and the male victim had been involved in a physical altercation earlier Tuesday evening at another location. On Wednesday, April 28, a search warrant was served at Stosser and Nelson's home in the 2400 block of Old Highway 66. During the course of the investigation, Stosser was arrested at approximately 10 a.m. and Nelson at 3 p.m.
Both reportedly admitted involvement in planning and carrying out the shooting as retaliation for the altercation Tuesday evening. Law enforcement reports that Stosser was the driver of the vehicle, while Nelson was the shooter.
Both men were arrested on suspicion of felony drive-by shooting, aggravated assault with a deadly weapon and disorderly conduct with a weapon, and booked into the Mohave County Adult Detention Facility.
The investigation is ongoing with no suspected gang-related involvement. It is unknown if alcohol or drugs were involved.
Information provided by KPD
SUBMIT FEEDBACK
Click Below to:
More like this story