Information sought in 1989 homicide
Originally Published: February 14, 2023 9:47 a.m.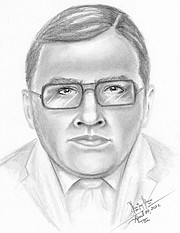 KINGMAN — The Mohave County Sheriff's Office Special Investigations Unit is looking for information from the public on a cold-case homicide from 1989.
On Dec. 12, 1989, the female homicide victim was located on the Old Temple Bar Road off of White Hills Road in Mohave County, approximately 50 miles south of Las Vegas. According to an MCSO press release, the victim was wearing no clothing and was observed to have been stabbed multiple times. It appeared that the victim had been killed at the scene where she was located.
Any and all attempts to identify her or the suspects involved in her homicide proved unsuccessful at that time. However, detectives were able to obtain a DNA profile from the victim. In Feb. 2022, the SIU team obtained the victim's fingerprints from the investigative case file and submitted them to NamUs for examination by the Federal Bureau of Investigation.
The next day, SIU was notified that the prints were a match for Maria Ortiz of Bakersfield, California. Follow-up was conducted with the Bakersfield Police Department, which led them to a possible associate of Ortiz. A telephone contact was made with the associate, revealing that they had no knowledge of anyone named Ortiz. The associate did indicate that they had a cousin, identified as Marina Ramos, who had been missing since 1989.
Additionally, Ramos' two daughters, ages two months and 14 months at the time, had also been missing since that time. SIU investigators contacted another family member of the victim, who agreed to give a DNA sample for familial comparison. In Dec. 2022, SIU was notified that the victim and the relative matched DNA family lines, thus verifying her identity as Marina Ramos. Her date of birth was April 19, 1961.
Ramos was last seen in August 1989 in Bakersfield with her daughters, Elizabeth Lisa Ramos, born June 23, 1988, and Jasmin Maria Ramos, born June 15, 1989. She was last known to be with a Hispanic male known only as "Fernando." According to law enforcement, the four were seen driving away in his black SUV, headed for Ontario, California, where "Fernando" lived.
MCSO is seeking any and all information regarding this incident. Attached is a composite sketch of "Fernando," who we are looking to identify. The two missing daughters, Elizabeth Ramos and Jasmin Ramos, would now be 34 and 33 years old.
Anyone with information regarding this incident, or the possible identities of those involved, is encouraged to contact the Mohave County Sheriff's Office at 928-753-0753, ext. 4408.
Sign up for our e-News Alerts
SUBMIT FEEDBACK
Click Below to: