Concrete dump results in arrest
Originally Published: January 23, 2023 3:12 p.m.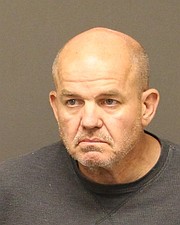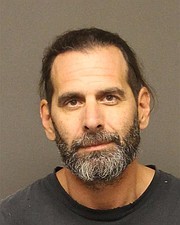 FORT MOHAVE - Mohave County Sheriff's Office Deputies arrested David Ryan Arnett, 55, of Fort Mohave, and Alfred George Nemeti, 49, of Fort Mohave, for one felony count each of criminal littering.
On Friday, Jan. 20, at around 11 a.m., deputies responded to the area of Kodiak East and Nez Perce Road for reports of an illegal dump in progress. The reporting party advised that a red Ford F-150, occupied by two males, was seen dumping a large load of concrete in the desert area.
Responding deputies located the vehicle and conducted a traffic stop in the 1500 block of Lipan Boulevard, and contacted two male subjects, identified as Arnett and Nemeti. When asked about the illegal dumping, the men admitted their involvement. The men further advised that their boss, a local registered contractor, had instructed them to dump the concrete in the wash.
Deputies contacted the contractor, who allegedly admitted to instructing the men to dump the concrete in the area. The contractor will be charged accordingly for his involvement.
Sign up for our e-News Alerts
SUBMIT FEEDBACK
Click Below to: