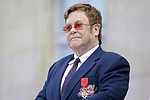 Elton John is hosting a "living room" concert aimed at bolstering American spirits during the coronavirus crisis and saluting those countering it, iHeartMedia and Fox said Wednesday.
By LYNN ELBER, Associated Press
March 27, 2020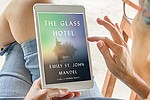 Check out some of the newest eBook releases.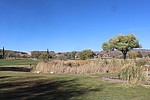 The more than 20 City of Kingman parks, trails and dog parks, as well as its golf course will all remain open, the city said in a news release Wednesday, March 25.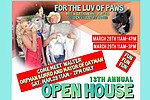 The "13th Annual Open House" will be held outdoors at the For the Luv of Paws Rescue & Sanctuary, 8115 W. Oatman Highway (Old Route 66) in Golden Valley from 11 a.m. to 4 p.m. on Saturday, March 28, and from 11 a.m. to 3 p.m. on Sunday, March 29.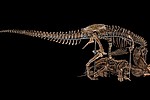 Take self-guided, room-by-room tours of select exhibits and areas within the National Museum of Natural History.
Jungle Island is offering free online lessons for children ages 5 to 12.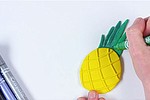 Crayola has a great selection of free, at-home activities for all ages including coloring pages, DIY crafts, craft kits, art techniques, educational resources and more.
The Grand Ole Opry, the longest running radio show in history, is playing on through the coronavirus outbreak by returning to its roots.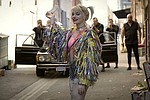 Here is a list of a few movies arriving to video-on-demand this week: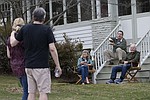 The hottest new bar's dress code? Your sweatpants. And you don't even have to leave your couch.
By ALANNA DURKIN RICHER, Associated Press
March 24, 2020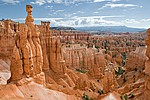 Take a beautiful, guided, virtual tour through "The Hidden Worlds of the National Parks" and bring the outdoors inside.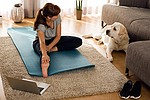 Many work-out facilities have closed, but that doesn't give you an excuse to get away from your work-out. Here is a list of a few online options to get you started.
Class Central has put together a list of 450 online classes available from eight Ivy League schools in categories such as computer science, engineering, business, programming, art & design and many more.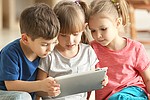 Get free, daily activities and tips to help kids play and learn from home at PBS Kids.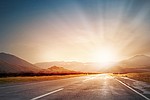 Discovery Education offers "Virtual Field Trips" at no cost, complete with a companion guide packed with standards aligned, hands-on learning activities.