Stuck at home this week? The planets and our moon are providing some early morning entertainment.
By MARCIA DUNN, Associated Press
March 19, 2020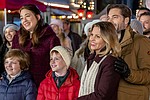 Hallmark feels that a little holiday cheer will help us get over the quarantine blues so, starting on Friday, March 20 at 12 p.m./11 C they will air 27 original "Countdown to Christmas" holiday films.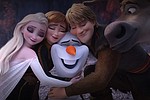 Disney's "Frozen 2" has been released three months early for families cooped up by the coronavirus.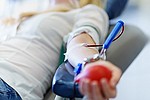 The American Red Cross now faces a severe blood shortage due to an unprecedented number of blood drive cancellations in response to the coronavirus outbreak. Healthy individuals are needed now to donate to help patients counting on lifesaving blood.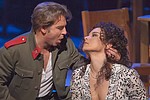 During their closure, The Metropolitan Opera House will stream encore presentations from the award-winning Live in HD series on their website.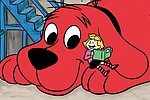 Scholastic is offering free engaging online resources and activities for children pre-k to grade 6 and they're giving you a 20-day of free lessons that will help keep kids reading, thinking, and growing.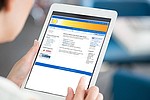 The Mohave County Library Network has digital services that you can access for free right from your home using your library card.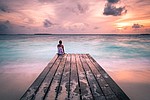 "The Sacred Everyday" workshop is being hosted at ArtHub, 402 E. Beale St. in Kingman from 1:30 to 2:30 p.m. on Thursday, March 19.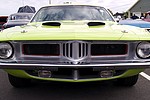 Muscle Cars at The Strip will be making a special stop at Martin Swanty Chrysler Dodge Jeep Ram, 2620 E. Andy Devine Ave. in Kingman on Thursday, March 19 at approximately 1:30 p.m. and will depart at approximately 3:30 p.m.
Come enjoy a delicious corned beef and cabbage lunch at the Good Shepherd Lutheran Church, 3958 N. Bank St. in Kingman following the worship service at about 11:30 a.m. on Sunday, March 15.
Join the Beale Street Theater as they present their spring show, "The Complete Works of William Shakespeare (Abridged)" outdoors at Metcalfe Park, 315 W. Beale St. at 12 p.m. and 4 p.m. on Saturday, March 14 and Saturday, March 21.
Take a step back in time during the "Oatman School House Quilt Show" at the Oatman Schoolhouse from 9 a.m. to 5 p.m. on Saturday and Sunday, March 14 and 15.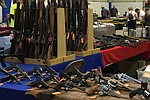 Pioneer Country Events presents the "Guns, Knives, Coins & Collectibles Show" at the Mohave County Fairgrounds, 2600 Fairgrounds Blvd. in Kingman from 9 a.m. to 5 p.m. on Saturday, March 14 and from 9 a.m. to 3 p.m. on Sunday, March 15.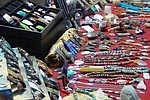 The Silvery Colorado River Rock Club presents their annual spring "Rocks, Gems, Minerals, Jewelry, Fossils & Craft Show" which is taking place at the City Bible Church, 922 Marina Blvd. in Bullhead City from 9 a.m. to 3 p.m. on Saturday, March 14.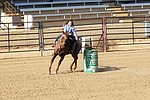 "The Kingsmen Series Gymkhana" will be held at the Mohave County Fairgrounds from 9 a.m. to 12 p.m. on March 14.